Cryptocurrency Price Prediction
Polymath (POLY) Price Prediction 2022, 2023, 2024, 2025: Is Polymath A Good Investment?
A variety of industries, such as Defis, NFTs, Metaverse, and DAO, are prevalent in the crypto-sphere. A multitude of altcoins have grown over the years, with Ethereum dominating the market. One of the examples is Polymath, with Polymath, one may publish your complaint security token, access network authorized associates like legal firm KYC providers. And build your security token all in one place. It also handles the creation of one's security token quickly and easily.
Are you one of the many keen on buying POLY this dip season? Today in POLY's price prediction we will discuss the major price factors driving its value in coming years. Without any further ado let us dive into the POLY Price Prediction for 2022 and beyond.
Overview
| | |
| --- | --- |
| Cryptocurrency | Polymath |
| Token | POLY |
| USD Price | $0.2628 |
| Market Cap | $244,166,975 |
| Trading Volume | $13,570,764 |
| Circulating Supply | 924,998,413.00 POLY |
| All-time high | $1.66 (Feb 19, 2018) |
| All-time low | $0.01075 (Mar 13, 2020) |
*The statistics are from press time.
Polymath (POLY) Price Prediction
| | | | |
| --- | --- | --- | --- |
| Year | Potential Low | Average Price | Potential High |
| 2022 | $0.2393 | $0.2793 | $0.3278 |
| 2023 | $0.3091 | $0.4521 | $0.5960 |
| 2024 | $0.5295 | $0.7696 | $1.0079 |
| 2025 | $0.8771 | $1.3058 | $1.7328 |
Polymath Price Forecast For Q4
The Polymath was launched to streamline and lower the price of security processes. By the end of 2022, the value of the token may increase due to a boost in the demand for security mechanisms. In this scenario, the price can slowly increase until it reaches its theoretical high of $0.3278.
However, elements like unfavorable criticism or a potential market meltdown may cause the price to plunge to $0.2393. The average price might reach $0.2793 when the bullish and bearish targets are taken into account.
Polymath Crypto Price Prediction For 2023
If the platform focuses on increasing its utility, it might grow substantially. In this scenario, POLY's cost may increase to a new high of $0.5960. The price could, however, drop to a low of $0.3091, if it succumbs to instability. Eventually, the dearth of movement might force the price to settle at its usual $0.4521 level.
POLY Price Prediction For 2024
Polymesh provides a function for identity design. One of the most crucial elements that enable users to buy, or sell tokens without having their identities verified. This can prove to be quite beneficial, in pushing the coin to new highs. Consequently, the price may increase up to a maximum of $1.0079.
The price may decline toward its possible low of $0.5295 if the system fails to maintain its potential audience. However, the lack of successful initiatives may result in an average price of $0.7696.
Polymath (POLY) Price Prediction For 2025
Polymath has developed several tools for the network that provide non-technical users with an easy way to navigate its features. Additionally, Polymath has the potential to revolutionize the financial markets by fusing consumer-friendly tools with Polymesh's robust capability.
That being said, it could result in a price increase to $1.7328.
Contrarily, a potential financial catastrophe or a global market collapse might cause the price to fall to $0.8771. However, taking into account the bullish and bearish targets, the average price may be at $1.3058.
CoinPedia's Polymath (POLY) Price Prediction
As per the Polymath Price Prediction formulated by our expert panel. If it emphasizes specific partnerships and innovations, it might take in additional consumers and investors. POLY might become a top security token due to the evolution of its platform. Consequently, Polymath may reach a maximum price of $0.32 by the end of 2022. In contrast, it might point south toward $0.24.
Market Analysis
| | | | | |
| --- | --- | --- | --- | --- |
| Firm Name | 2022 | 2023 | 2024 | 2025 |
| Wallet Investor | $0.166 | $0.04058 | $0.0665 | $0.0471 |
| Digital Coin Price | $0.27 | $0.43 | $0.56 | $68 |
| Priceprediction.net | $0.30 | $0.44 | $0.62 | $0.89 |
Click here to read our price prediction of IOTA (MIOTA).
What Is Polymath (POLY)?
Polymath offers technology for creating, issuing, and managing security tokens on the Polymesh blockchain developed by the platform. Over 200 coins have been implemented utilizing Polymath's Ethereum-based platform. Also, Polymesh is an institutional-grade blockchain.com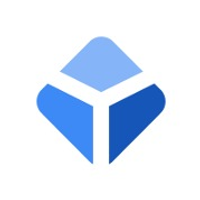 blockchain.com Crypto trading and Information
designed exclusively for governed assets. It was launched after realizing that current blockchains were unable to satisfy the capital markets' regulatory standards.
It addresses the underlying problems with public infrastructure surrounding identity, compliance, secrecy, governance, and payment. In short, polymath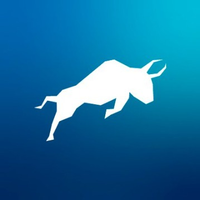 polymath Crypto / Blockchain Solution
modernizes outmoded procedures and makes way for new investment vehicles. Moreover, along with the finality tool GRANDPA and the protocol POLYX, Polymesh operates on a designated Proof-of-Stakes consensus.
Fundamental Analysis
Polymath was established, in order to tokenize a private investment. This approach made it evident that launching securities on the blockchain was exceedingly challenging due to tough technological and regulatory issues. Conversely, POLY is Polymath's ERC-20 coin that was implemented on the ethereum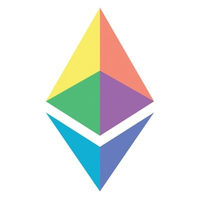 ethereum Blockchain NetworkTechnology
network.
For the administration of security tokens, the open-source Polymath system, and token studio guarantee transparency. The ERC-1400 standard ensures that token code complies with predefined specifications and minimizes technological due diligence. On Polymesh, smart extensions serve as the foundation for tokens.
Issuers can program special rules into security assets using smart extensions. The feature meets both regulators' compliance requirements and issuers' functional needs. Particularly, smart extensions can be used to adjust economic blocks related to capital allocation, records management, and governance practices.
Here are some quick highlights on the fundamentals of POLY
Information and ownership privacy is protected by polymaths' confidentiality.
Its governance provides ways to handle issues, put suggestions into action, run the organization, and optimize the structure.
Additionally, its compliance framework establishes suitable guidelines for developing, releasing, and trading security tokens.
Historical Market Sentiments
2018-19
The value of the Polymath cryptocurrency started to grow sharply at the beginning of February 2018, going from $0.60 to $1.20.
Within a few weeks of the public offering, the coin was listed on many exchanges. It rose to $1.66 on February 19th, 2018, marking its all-time high.
POLY's price dipped to $0.322 by the 8th of April, while it did pose a rebound to $1.158 by the 15th of May. The bull run was short-lived for POLY.
Aggravating trends led to the year's closure at $0.1475.
2019 was a bearish year for Polymath, the altcoin swung down to $0.01659 by the end of the year. 
2020
The token was falling rigorously after touching its all-time high.
Its graph was turning red and the coin was trading below $0.05.
By the end of 2020, the coin rebounded to the price of $0.08 but failed to break the bearish outlook.
2021
The year did not prove to be much fortunate for the coin. It was trading around $0.09 on January 18th.
It rose to $0.6 in March but was not able to sustain this price margin.
By the conclusion of 2021, the coin plummeted to reach $0.2.
To read our price prediction of MXC click here!
Wrapping Up
Polymath has the potential to revolutionize the capital markets thanks to Polymesh's rich capabilities and user-friendly features. However, the coin has been trading below its average support levels for a long time. Which makes it important to emphasize its pros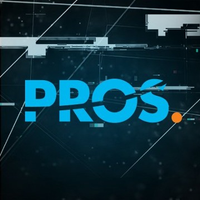 pros SaaS company
& cons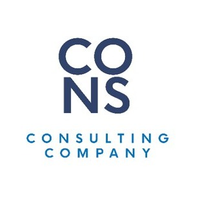 cons Consultation ServicesRecruiting
.
FAQs
Are investments in POLY profitable?
Due to its solid fundamentals and practical use case, it can be a good investment in the long term.
What will be the worth of POLY by the end of 2022?
The coin is anticipated to trade around an average cost of $0.2793 by the conclusion of 2022.
What will the minimum and maximum price of POLY be by the end of 2023?
The coin can strike record levels with a maximum and minimum trading price of $0.5960 and $0.3091 respectively by the end of 2023.
How high can the price of POLY go by the year 2025?
The token can break out of its bearish market to reach the highest trading price of $1.7328 by 2025.
Where can I buy POLY?
POLY is available for trade across prominent cryptocurrency exchange platforms such as Binance, BingX, and Biconomy Exchange, amongst others.
Pros
Access to financial securities is made possible by Polymath while adhering to international regulations.
Polymath offers ample tools to make the process a lot easier for users.
Cons
The token is still in its infancy and it's up to the future how it turns out to deal with complex real-world cases.
Was this writing helpful?
No
Yes