Cryptocurrency Price Prediction
Gnosis (GNO) Price Prediction 2022, 2023, 2024, 2025: Will GNO Price Go Up?
As retailers' interests diverge from ventures that are considered mainstream, the crypto-verse has been open to continuous innovation. Several cryptocurrency projects with breakthrough innovations have emerged in the market. One such project is gnosis
gnosis [email protected] DeFi
, which is a decentralized prediction market network that is open-source and built on the ethereum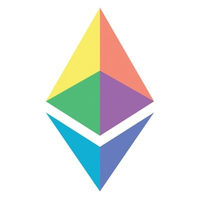 ethereum Blockchain NetworkTechnology
network.
The company's core objectives include customized information search, the standard for predictive assets. And evolving as the most effective forecasting tool in the industry. The main interoperable products of Gnosis are used for creating, trading, and holding digital assets on Ethereum.
Gnosis' GNO had manifested a magnificent price hike with a significant margin, in the recent past. Investment professionals have been hoping for one such outburst. Are you one among the numerous individuals who are keen on GNO? Fret not – as we've got you covered with our GNO price prediction for 2022 and beyond!
Overview
| | |
| --- | --- |
| Cryptocurrency | Gnosis |
| Token | GNO |
| USD Price | $107.54 |
| Market Cap | $277,481,999 |
| Trading Volume | $2,573,375 |
| Circulating Supply | 2,579,588.00 GNO |
| All-time high | $1088.57 (Nov 16, 2021) |
| All-time low | $7.05 (Mar 13, 2020) |
* The statistics are from press time.
Gnosis (GNO) Price Prediction
| | | | |
| --- | --- | --- | --- |
| Year | Potential Low | Average Price | Potential High |
| 2022 | $100.7 | $122.6 | $141.3 |
| 2023 | $127.1 | $182.7 | $243.6 |
| 2024 | $207.5 | $304.5 | $399.3 |
| 2025 | $346.6 | $496.3 | $654.9 |
Gnosis Price Forecast For Q4
Members can exchange and get market knowledge thanks to the effective data search and sharing capability of Gnosis. Making informed market decisions will aid in adjusting the value of market commodities. This, along with optimism of the fourth quarter, might lead to a new top of $141.3.
However, a lack of ambitious future developments could bring the cost drop to $100.7. With no external influences, a linear price estimate might set the cost at $122.6.
GNO Price Prediction For 2023
The foundations of Gnosis emphasize putting the community at the forefront. It hosts the Full Node co-working center for decentralized digital innovations and DappCon, a nonprofit event for the Ethereum community. That being said, an increase in user base might peak its cost at $243.6.
Instead, failing to cement its dominance amid escalating competition The cryptocurrency may crash to its low of $127.1. On the other hand, limited by a linear motion, GNO might settle at an average cost of $182.7.
Gnosis Crypto Price Prediction For 2024
The coin might benefit from community-building and forthcoming upgrades. This, along with predictions for the fourth quarter, might lead to a new record of $399.3. However, a dearth of optimistic development efforts could bring the cost down to $207.5. Also, a linear price estimate might set the price at $304.5.
Gnosis Price Prediction For 2025
Gnosis' objective is to make it simple for programmers to create dApps on top of Gnosis as a decentralized, permissionless ecosystem. Additionally, it offers a devkit to allow building your very own case on the base of the platform as simply as possible. This might stir its maximum price to reach $654.9 by 2025.
A bearish divergence, though, should not be disregarded. If collapsed the price may trend at the level of about $346.6. The average cost might reach $496.3, if both bullish and bearish targets are taken into account.
CoinPedia's GNO Price Prediction 
Gnosis would gain attention with newer developments and partnerships. Also, the platform will improve its performance to further increase its prediction system. The ecosystem, therefore, stands a fantastic opportunity of achieving significant benchmarks.
According to the GNO price forecast unfolded by Coinpedia, the currency is expected to reach record highs. In light of these variations, GNO may therefore trade around $140 by the end of 2022. On the flip side, if the network doesn't live up to expectations, it can hit a low of $100.
Market Analysis 
| | | | | |
| --- | --- | --- | --- | --- |
| Firm Name | 2022 | 2023 | 2024 | 2025 |
| Wallet Investor | $210.095 | $304.310 | $408.669 | $506.651 |
| Digital Coin Price | $112.18 | $177.87 | $230.16 | $282.81 |
| Priceprediction.net | $120.56 | $182.10 | $256.98 | $369.74 |
| Trading Beasts | $115.059 | $101.738 | $167.506 | $209.468 |
Click here to read our Kava price prediction!
What Is Gnosis?
Gnosis is a decentralized-prediction-system developed on the Ethereum protocol. The system helps individuals safely create, trade, and retain virtual currencies on Ethereum via its three integrated solutions. Consumers can gather data about impending occurrences and create forecasts using its services.
Individuals can even set up a prediction marketplace on the app that anyone can wager on. Sports, stock market changes, weather forecasts, and political interests are all featured events by the Gnosis. The primary goal of the business is to deliver personalized information seeking and prognostic assets to create a powerful forecasting tool.
Mainly, Gnosis is based on the idea that a group's collective prophecies are typically more precise than even those made by an expert. The Gnosis safe, sometimes referred to as a multi-signalling wallet, enables a group of users to manage their money collaboratively. To function with web3 wallets, it stores ETH and ERC-20 coins.
Gnosis create a new marketing procedure for decentralized finance. Their three interoperating product lines allow them to securely create, trade and hold digital assets on Ethereum. Gnosis was founded by Joseph Lubin with other founders in the year 2015 as part of ConsenSys. After some time Gnosis starts an independent company in 2017 with more than 60 employees. They support company and team retreats, career development planning, and individual education budgets to expand view. They believe first and foremost in keeping the community at the center. Gnosis runs Full Node, a co-working space for decentralized technology initiatives, and hosts DappCon, a nonprofit conference for the Ethereum ecosystem. GnosisDAO is the prediction market-driven collective of the Gnosis ecosystem through future, governance by prediction markets. Gnosis developed several products including Gnosis Safe, Gnosis Protocol, Conditional Tokens, Gnosis Auction, and Zodiac.
Fundamental Analysis
Gnosis (GNO) went live in 2015 as a component of consensys
consensys t*****[email protected] Crypto / Blockchain Solution
, an Ethereum venture production firm, by Martin Koppelmann and Stefan George. In April 2017, Gnosis was fortunate to get funding and set up shop on its own in Gibraltar.
Gnosis presently employs more than 50 people globally, with its main production centre located at the co-working space Full Node in Berlin. Smart contracts built on Ethereum are used by the Gnosis network. As smart contracts are housed on the Ethereum network, the nodes, and miners who employ Proof-of-Work to keep the Ethereum network secure also take care of basic privacy.
Moreover, to ensure that the code in their smart contracts is current, safe, and compliant with the Ethereum framework, the Gnosis ecosystem also performs routine audits. As a result, it offers increased security as well as new features including multi-factor authentication, enhanced DApp compatibility & interaction, and increased recovery techniques.
Historical Market Sentiments
2017
The Gnosis price went up to $266 in 2017 from its launch date price of $30.
The price further spiked to $331 in the middle of August creating new highs.
The token ended the year at $268 entering a bull run.
2018
The value of the coin quickly touched $409 on the 5th of January.
After this sudden peak, the coin instantly began rolling down.
The value fell by $60 in April and from there it did not see any major up trend for the rest of the year.
2019
The year did not turn out to be a fortunate year for the virtual currency as the price remained stable.
The token traded below $30 for almost all the year with no major growth.
2020
After receiving a bullish kickstart, the currency's value, however, started to decline and remained low reaching an all-time low of $7.05 on March 13th, 2020.
GNO, however, made a comeback and closed 2020 at $75.50.
2021
With a few sporadic dips, Gnosis retained its upward trend in 2021.
It struck an all-time high of $1,088.87 on November 16th.
The coin then had a retracement and terminated the year at $532.12.
To read our price prediction of eCash click here!
FAQs
Is Gnosis a good investment?
GNO has been a volatile coin and can be considered for the long term, whilst evaluating its fundamentals.
What Does Gnosis Coin Do?

Gnosis is an Ethereum-based token that is primarily used to stake OWL tokens and to receive prizes. Users can also lock GNO for a maximum of one year.
What will the maximum price of GNO be by the end of 2022?
According to our GNO price prediction, the digital token's price could surge as high as $141.3.
What will be the average price of GNO by 2025?
The coin is anticipated to trade an average price of $496.3 by the end of 2025. 
Where can I buy Gnosis?

It is available for trading at major exchanges like Binance, Gate.io, AscendEX, Uniswap, Kraken, Sushiswap, etc…
Was this writing helpful?
No
Yes