Cryptocurrency Price Prediction
Optimism (OP) Price Prediction 2022, 2023, 2024, 2025: Will OP Hit The $5 Price Mark?
The speed of transactions is among the key concerns with cryptocurrencies. In the end, this vulnerability is one of the main issues with the Ethereum network. Although Ethereum has many advantages, its alleged slowness and the subsequent rise in "gas" pricing are its drawbacks. One of the Layer-2 scaling alternatives to the speed issue that exists is Optimism.
The basic tenets of Optimism are that it needs to be fast, endure for a very long period, be simple to deal with, and productively accomplish its objectives. Are you someone looking for projects that offer storming speeds while offering nominal gas fees, then Optimism can be the one! Look no further as we unlock the most detailed OP price prediction for 2022, and the years to come. Follow this article until the very end to know more.
Overview
| | |
| --- | --- |
| Cryptocurrency | Optimism |
| Token | OP |
| USD Price | $0.6491 |
| Market Cap | $152,368,579 |
| Trading Volume | $50,317,854 |
| Circulating Supply | 234,748,364.00 OP |
| All-time high | $4.57 (May 31st, 2022) |
| All-time low | $0.4 (June 18th, 2022) |
*The statistics are from press time.
Optimism (OP) Price Prediction
| | | | |
| --- | --- | --- | --- |
| Year | Potential Low | Average Price | Potential High |
| 2022 | $0.586 | $0.695 | $0.814 |
| 2023 | $0.719 | $1.056 | $1.383 |
| 2024 | $1.179 | $1.810 | $2.299 |
| 2025 | $1.996 | $2.907 | $3.790 |
Optimism Price Prediction For Q4
Optimism employs Rollups to aid in scalability and incorporates the greatest aspects of Ethereum's mainnet safety. Every transaction is fully safe on Ethereum and is stored in a trustworthy manner on Optimism. This might push the project to gain the bull market and hence attain the maximum price of $0.814 by Q4.
On the other hand, if the bears outweigh bulls, the price may end up at $0.586. Despite this, normal buying and selling pressures may result in the cost ending up at $0.695.
OP Price Prediction For 2023
The Optimism community is very consistent and encouraging. Which delivers the project a substantial boost and keeps it motivated to continue developing the distinctive ecosystem. That being said, a sound community might create a great FOMO for the coin shooting up its price to $1.383.
In contrast, the cryptocurrency's cost can drop as low as $0.719. Following that, a trade activity balance could determine the final price to be $1.056.
Optimism (OP) Price Forecast For 2024
The ecosystem places an even greater emphasis on pragmatism. And is guided by the demands and limitations faced in the actual world by its crew and the consumers who interact with the ecosystem. As a result, Optimism intends to incorporate features like EVM equivalence progressively and grow continually. This could peak its price at $2.299.
On the other hand, conditions like a protracted bear run might cause the cost to fall to $1.179. Consequently, the standard price of OP might be $1.810.
Optimism Price Prediction For 2025
Optimism's design approach is created about the picture of long-term sustainability and avoiding going for shortcuts to scalability. This makes the project one of the largest scaling solutions ever developed on the Ethereum mainnet. Keeping with the mission the prevailing factors could skyrocket its price to $3.790 by the end of 2025.
On the other hand, if the leading cryptocurrency is attacked by bears, due to criticism from, rivals and worries about regulation. The OP price may close the year's trade at $1.996 In light of the pesimistic and bearish forecasts, the average price may ultimately reach $2.907.
Coinpedia's Optimism Price Prediction
If the platform stands to its terms and works effortlessly to provide EVM sustainability to its users its value might shoot up. Taking its strong fundamentals into consideration, OP's maximum possible price can be $0.8 by the end of 2022.
On the flip side, if the bears take over the market the value can bounce to fall at $0.586. Concluding, an average trading price of $0.695 is anticipated for the token.
Market Analysis
| | | | | |
| --- | --- | --- | --- | --- |
| Firm Name | 2022 | 2023 | 2024 | 2025 |
| Wallet Investor | $0.878 | $1.254 | $1.645 | $2.029 |
| Digital Coin Price | $0.69 | $1.07 | $1.40 | $1.70 |
| Priceprediction.net | $0.78 | $1.16 | $1.67 | $2.43 |
Click here to read our price prediction for Gnosis (GNO)!
What Is Optimism?
Optimism is a Layer-2 (L2) Ethereum solution focused on simplicity and minimal cost. The open mainnet of Optimism was introduced in December 2021 after it was first announced in June 2019. Developers could quickly implement pre-existing contracts on the blockchain because optimism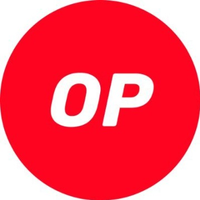 optimism DeFi
was made to closely align ethereum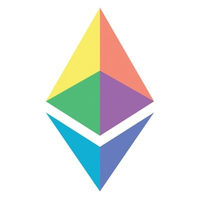 ethereum Blockchain NetworkTechnology
.
Optimism employs Ethereum's PoW consensus technique, which could be until Ethereum switches to a proof-of-sake PoS approach in the later part of 2022. With more than $300 million in TVL, Optimism is also one of the most prominent scaling alternatives for Ethereum.
It is home to 35 protocols, the largest of which are Velodrome (VELO) an AMM, uniswap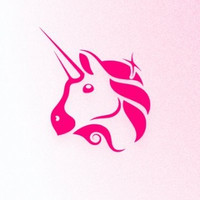 uniswap [email protected] Decentralised Exchange
(UNI) a DEX, and synthetix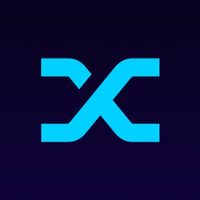 synthetix Decentralised ExchangeDeFi
(SNX). By connecting the network to their Metamask and spanning coins like ETH to the L2, users can start their quest on the network.
Fundamental Analysis
Optimism (OP) is a layer-two blockchain, on top of Ethereum. The Optimism Foundation, is a charity devoted to expanding the Optimism ecosystem. Similar to Eth, Optimism wants to develop into a fully decentralized, non-profit public good.
Furthermore, it promises to provide an architecture that fosters the expansion and longevity of public goods and is fully funded by grants and contributions.
Some of the core features of Optimism –
Simplicity – Wherever practical, it makes use of tested Ethereum programs and infrastructure. To deal closely with pre-existing source code and maintain the simplest and easiest code.
Pragmatism – With an emphasis on realism and inspired by the requirements and limitations of its crew and the people interacting with the system, Optimism strives to develop products iteratively.
Sustainability – To expand the system, it makes use of optimistic rollups and the Ethereum consensus engine. So, the principle of long-term sustainability serves as the foundation for Optimism's design approach.
Final words On Optimism (OP)
Before we wrap up, here are some concluding points worth mentioning on the coin. One of the pros that earned the spotlight for the coin is its simplicity. Optimism's approach to developing and representing its infrastructure to the audience is simpler, easier to understand, and clear.
However, in contrast, as usual, layer-2 scaling solutions are abundant, but they are not always the easiest thing for a crypto novice to understand. It is still to the future what Optimism could do to stand apart from its rivals. In the end, it's always advisable to do an in-depth analysis of the token before parking your funds in it.
To read our price prediction of Kava (KAVA) click here!
FAQs
Is Optimism a good investment?
The protocol has a strong team supporting it and several cutting-edge technological traits that could make it stand out from rivals. However, being a new project it's hard to predict its future moves.
Will OP would be able to rise in future?
The coin has sound fundamentals and it might reach new highs if it brings in newer upgrades and valuable partnerships in the future.
What will be the worth of OP by the end of 2022?
The coin is anticipated to trade around an average cost of $0.695 by the conclusion of 2022.
What will the maximum price of OP be by the end of 2023?
The coin can strike record highs with a maximum of $1.383 by the end of 2023.
How high can the price of OP go by the year 2025?
According to our OP price prediction, the toke can break out of its bearish trends to reach the highest trading price of $3.790 by 2025.
Was this writing helpful?
No
Yes