Cryptocurrency Price Prediction
Polygon Price Prediction 2023, 2024, 2025: Will MATIC Price Rise In 2023?
Polygon price could reach a maximum of $1.835 by the end of 2023

MATIC price with a surge could reach a potential high of $23.040 by the end of 2030
Polygon (MATIC) has been one of the handful projects that have amassed the crypto verse, with its utility and sprawl on the charts. Not to miss-out, Polygon has also changed the perception of the crowd around layer-2 protocols. The network has now set-up a touchstone for emerging layer-2 protocols in the crypto market.
When compared to Ethereum price and Solana price, Polygon price is no doubt performing excellent and has high potential in the coming days. Polygon daily active users has witnessed a massive growth since Q4 2022, surpassing Ethereum daily active users. MATIC is one of the highest valued crypto coin which automatically has attracted many investors. Matic price prediction for 2023 could range from $0.958 to $1.835 for the year. Polygon price prediction has always been a concern to the marketers and investors.
Its native token MATIC is an ERC-20 token that powers the Polygon Network. MATIC has portrayed impressive price runs in the recent past, and boasts an astonishing ROI of 24,390.96%. Wondering if you should consider MATIC for your next shopping spree? This MATIC price prediction pins the feasible targets for 2023 – 2025 and the years to come!
Overview
| | |
| --- | --- |
| Cryptocurrency | Polygon |
| Token | MATIC |
| Price | $ 1.1125 |
| Market cap | $ 0.0000 |
| Circulating Supply | 0.0000 |
| Trading Volume | $ 0.0000 |
| All-time high | $ 0.0000 Jan 1, 1970 |
| All-time low | $ 0.0000 Jan 1, 1970 |
MATIC Price Prediction 2023 – 2030
Polygon believes in Web3 for all. Polygon is a decentralized Ethereum platform that enables its developers to build better and user-friendly dApps with low transaction fees without ever sacrificing on security. Polygon (MATIC) can hold upto 65,000 per second making it easily accessible to its users.
What Is Polygon (MATIC) Token?
An Indian-based crypto platform founded by Jaynti Kanani, Sandeep Nailwal, and Anurag Arjun tackles some specific scalability issues. And increases transaction speeds along with network scalability.
The Matic Network aims to solve the scalability issues the Ethereum blockchain technology deals with. In February 2021, the platform rebranded to the Polygon network, with some technological upgrades and a broader objective.
Even after The Merge, Ethereum will continue to rely on Layer 2 scaling solutions like Polygon. Companies such as Meta, Disney and Starbucks have chosen Polygon for their NFT and Web3 projects. While the competition to offer scaling solutions for Ethereum has intensified, Polygon is still the clear market leader.
MATIC Price Prediction 2023
Polygon is listed among the top 10 most valued cryptocurrency. So MATIC price prediction plays a important role as this crypto is highlighted. It has collaborated with many technologies and companies to build a stronger and more secure network. MATIC has helped to make the transactions faster and more reliable. It has recently reduced its CO2 emission in a high volume. Which has helped the company gain more trust among its users.
The Polygon platform operates using the Ethereum blockchain and connects Ethereum-based projects. If Polygon price seeks impetus from the growing adoptions and developments in the protocol. The price could close the yearly trade for 2023, with a potential high of $1.8351.
That said, the digital asset could trade with a average price tag of $1.4141, if not much impetus is received. If the network sees lesser adoption and activity owing to ETH 2.0, the MATIC price could fall to closing price of $0.9588.
| | | | |
| --- | --- | --- | --- |
| Price Prediction | Potential Low ($) | Average Price ($) | Potential High ($) |
| 2023 | 0.958 | 1.414 | 1.835 |
Polygon (MATIC) Price Prediction 2024
If polygon manages to gain more investors and collaborate with other companies for new projects, then the company will grow in a significant rate. Which will directly effect the price of the MATIC coin. Polygon now concentrates on reducing its carbon footprints.
Polygon being one of the prominent layer-2 protocols, the rise in dominance of the sector will be fruitful for the digital asset. It might possibly lead the space at the forefront, with its fundamental strengths. In such a scenario, the price of MATIC might soar to a maximum of $2.9886 by the end of 2024.
On the contrary, if layer-2's are outthrown by layer-1's, MATIC price might sink to the lows of $1.5932. Successively, an equilibrium in buying and selling pressures could land the average trading price at $2.2729.
| | | | |
| --- | --- | --- | --- |
| Price Prediction | Potential Low ($) | Average Price ($) | Potential High ($) |
| 2024 | 1.593 | 2.272 | 2.988 |
Polygon Price Prediction 2025
By the end, polygon price prediction 2025 is anticipated to be in the top 10 cryptocurrencies list. Several inbound developments and partnerships might lead to its growth. If the network can further work on TPS, and give impetus to its PoS chain addresses. It might eventually aid ETH holders and propel the price to $5.0678. That said as per Polyscan, while the active PoS chain addresses has come a long way on the higher time frame.
However, if the bears go on pulling the prices down due to a possible market crash or any external controversies. As a result, the Matic price might fall to $2.6285 by the end of 2025. That said, on a positive note, with its improved scalability and layer-2 blockchain's long-term success, MATIC could be seen trading at $3.8435.
Analyzing the polygon price for years, MATIC price to soar to maximum price of $23.0400. on the contrary, considering all the possible economical and non-economical factors MATIC price could be traded at $12.162 by the end of 2030.
| | | | |
| --- | --- | --- | --- |
| Price Prediction | Potential Low ($) | Average Price ($) | Potential High ($) |
| 2025 | 2.628 | 3.843 | 5.067 |
Polygon Price Prediction 2026 – 2030
| | | | |
| --- | --- | --- | --- |
| Price Prediction | Potential Low ($) | Average Price ($) | Potential High ($) |
| 2026 | 3.812 | 4.969 | 6.254 |
| 2027 | 4.951 | 6.281 | 7.628 |
| 2028 | 7.025 | 9.566 | 13.211 |
| 2029 | 9.216 | 13.718 | 18.635 |
| 2030 | 12.162 | 17.214 | 23.040 |
Polygon Price Forecast 2026: According to our analysts, MATIC coin price prediction for the year 2026 could range between $3.812 to $6.254 and the average price of Polygon could be around $4.969.
MATIC price prediction 2027: According to our analysts, Polygon price for the year 2027 could range between $4.951 to $7.628 and the average price of MATIC could be around $6.281.
Polygon Prediction 2028: According to our analysts, MATIC crypto prediction for the year 2028 could range between $7.025 to $13.211 and the average Polygon coin price could be around $9.566.
MATIC coin price prediction 2029: According to our analysts, Polygon's forecast for the year 2029 could range between $9.216 to $18.635 and the average MATIC coin price could be around $13.718.
Polygon Price prediction 2030: According to our analysts, MATIC predictions for the year 2030 could range between $12.162 to $23.040 and the average Polygon price could be around $17.214.
CoinPedia's MATIC Price Prediction
The community might collaborate with certain other projects and startups for the betterment of the protocol. As Matic comprises unique features such as scalability, and security it may enhance its user base. With further interventions the price can soar during the congestion that happens on Ethereum. The price prediction of this crypto has always been in talks.
Therefore, according to CoinPedia's formulated MATIC price prediction. New investors switch and the favoring market trends for MATIC can result in reaching new milestones. Consequently, the altcoin can hit $1.835 by the end of 2023. However, if it fails to keep up and grab more investors the price may slump and reach $0.958.
Market Analysis
| | | | |
| --- | --- | --- | --- |
| Firm Name | 2023 | 2024 | 2025 |
| Wallet Investor | $0.514 | $0.124 | $0.0555 |
| DigitalCoinPrice | $2.71 | $3.23 | $4.36 |
| Trading Beasts | $1.231 | $1.580 | $1.967 |
*The aforementioned targets are the average targets set by the respective firms.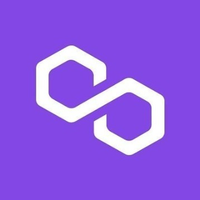 polygon
Crypto / Blockchain Solution
Scaling Solution
Polygon is a secondary Ethereum scaling solution and a layer-2 solution that runs in parallel to a mainnet but processes transactions outside of it. This leads to higher transaction throughput and cheaper gas prices. Over 19k+ dapps have been used by Polygon to scale their performance. The network was previously known as Matic Network, and was launched in October 2017. The project was co-founded by Jayanti Kanani, Sandeep Nailwal, and Anurag Arjun. The network used a plasma-driven scaling strategy and Proof-of-Stake (PoS) sidechains to help Ethereum scale as user demand surged. Therefore, the protocol has evolved into a popular scaling choice for various applications. Polygon's native digital asset is MATIC, which is an Ethereum-based ERC-20 token. The Matic tokens are used for settlements between users and services on the network. The scaling solutions provided by the platform are polygon POS, polygon zkEVM, polygon avail, polygon edge, polygon nightfall, polygon miden, and polygon zero. With nearly 130 million unique users and 3 million daily transactions, the platform is bringing dApps to completion faster, safer, and without the need for gas.
Fundamental Analysis
The network works on a Proof-of-Stake (PoS) consensus and possesses a sidechain of the mechanism and a group of validators. These validators promise to increase the "TPS", thereby also reducing transaction charges. The network works on a Plasma framework that exceptionally resolves scalability issues, thus preventing network congestion.
Matic Network is a layer-2 scaling platform that facilitates fast and secures off-chain transactions for payments and generalized off-chain smartcontracts. It is a scaling solution for the Ethereum network. It allows Ethereum based transactions to be processed quickly using innovative protocols.
It employs the plasma frame to develop decentralized applications (DApps). Adding to it, the network is also looking forward to creating desktop wallets and browser extensions. Plasma is a specific framework for easily creating DApps that can interact seamlessly with each other. Moreover, the PoS checkpoints aid multiple transactions occurring on a single side chain.
Historical Market Sentiments 2019 – 2022
Polygon network had initiated its journey in the crypto space on the 29th of April 2019 with MATIC's price at $0.004. MATIC price spiked to $0.04 by early December, but slipped down to close the year at $0.014.
Matic continued to trade at $0.014 until the dawn of January 2020. Post variations the price rose to $0.02 in February, but sank to $0.006 by mid-March amidst the Covid-19 crash. Following recovery, the altcoin hit the $0.031 by mid-August, but slipped down to $0.017 by the end of the year.
The trade for 2021 was commenced with a price tag of $0.018, and surged to $0.043 by the end of January. MATIC surprisingly reached an all-time high of $2.45 on the 12th of March. The euphoria was short-lived, as the infamous crash from May. Dragged the price down to $0.69 by the 20th of July.
The price of MATIC rose to $1.669 by the 23rd of August. And surpassed the resistance at $1.79 by September 5th. After a downswing, the month of October was closed at $1.953. The altcoin hit its ATH of $2.92 on December 27th, but closed the year at $2.479.
The year 2022 started with a bearish trend. Following the Terra LUNA price crash the entire crypto market crashed.
In September, Starbucks announced it has partnered with Polygon to build its Starbucks Odyssey Web3-powered experience.
Polygon has partnered with more than 10 companies which include Adobe, Disney world, Prada, and also a Football team Liverpool for various projects.
FAQs
What price can Polygon reach by the end of 2023?
MATIC price could possibly close its trade for 2023, with a pricier tag of $1.835.
Is MATIC a good investment?
Yes, MATIC is a profitable investment, the digital asset should be under due consideration for the long term. 
How high can Polygon (MATIC) go by the end of 2025?
According to our MATIC price prediction, the altcoin could possibly reach a maximum of $5.0678 by the end of 2025. With a potential surge the polygon price could go as high as $23.040 by the end of 2030.
Is Polygon (MATIC) better than Solana?
While it is not a direct apples-to-apples comparison, as one is a layer-2 and the other is a layer-1. Polygon currently stands stout with its robust network. 
Is How high can polygon Matic go?
At its best, Polygon can process 65,000 transactions per second.
Why Polygon is faster than Ethereum?
The major functionality of Polygon is to enable the multichain Ethereum ecosystem. It provides a network that offers interoperability between previous and present infrastructure scenarios of Ethereum.
Can Polygon hit $100?
Matic Price Prediction $100, It is possible for Polygon Matic to reach $100 over the next 18 years.
Was this writing helpful?
No
Yes