Cryptocurrency Price Prediction
Rally (RLY) Price Prediction 2022, 2023, 2024, 2025: Will The RLY Price Rally To $5?
Numerous protocols have taken the initiative to stand out as the best in the fast-moving era of cryptocurrencies. While some take the lead in the market, others just lose steam. Rally is one such intriguing cryptocurrency that is dominating traders' minds.
Rally enables creators and artistic communities to generate their customized cryptocurrency in a bid to establish a self-sustaining digital economy for their products. The ethereum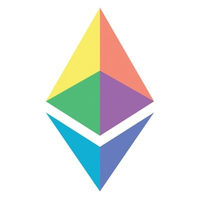 ethereum Blockchain NetworkTechnology




Followers : 0 View profile coin that drives the Rally ecosystem is called RLY. By providing consumers complete control of their data, Rally can completely alter the social networking ecosystem as it is today.
Market Top Gainer
Consumers of Rally have the option of making money off of their content or keeping it available for free. Moreover, investors are intrigued to watch how Rally matures over the next months and years. So without any further ado, read on to find out more about the RLY's price predictions for 2022 and the years to follow.
Overview
| | |
| --- | --- |
| Cryptocurrency | Rally |
| Token | RLY |
| USD Price | $0.04156 |
| Market Cap | $129,794,744 |
| Trading Volume | $2,218,934 |
| Circulating Supply | 3.12B RLY |
| All-time high | $1.40 (Apr 02nd, 2021) |
| All-time low | $0.02 (Jun 18th, 2022) |
*The statistics are from press time.
Rally (RLY) Price Prediction
| | | | |
| --- | --- | --- | --- |
| Year | Potential Low | Average Price | Potential High |
| 2022 | $0.04743 | $0.0551 | $0.0654 |
| 2023 | $0.0587 | $0.0831 | $0.1158 |
| 2024 | $0.0883 | $0.1185 | $0.1641 |
| 2025 | $0.1361 | $0.1873 | $0.2634 |
Rally (RLY) Price Prediction For 2022
The token kickstarted 2022 following a relative uptrend from the past year. It was trading at around $0.34 for the first half of January. However, bears had a fair bid in the market and the token kept shifting down. The RLY price peaked at $0.286 on the 9th of January 9th, before dropping to $0.2306 on February 13th.
The decline persisted throughout the second quarter of the year, after dropping to the initial value of $0.068 on the 12th of May. RLY price crashed to a new all-time low of $0.02908 on June 18th. For the months that followed RLY did not see any major peak in prices and kept rolling down.
In the current bear economy, the coin has made little progress; at the time of writing, RLY is trading at $0.04973.
Rally Price Prediction For Q3
Rally fosters a previously unheard level of economic participation and interaction. It empowers producers to establish their currency and forge direct connections with their communities. This could help hundreds of creators which could turn around its maximum price to hit $0.0525.
On the downturn, the cryptocurrency might fall to $0.04017 under the bears' extended control. However, if buying and selling pressures are balanced, the value may reach $0.0456.
RLY Price Forecast For Q4
Rally not only gives producers exposure to building their digital currency but also allows community members to get rewarded for taking part. The community members who possess creator coins are eligible for a part of the community's awards. That being said, a sound community could help its price to peak at $0.0654.
In contrast, if efforts fail and are thereafter disapproved, the cost may drop as low as $0.04743. The average price might end up at $0.0551 if both bullish and bearish targets are taken into account.
Rally Crypto Price Prediction For 2023
Rally says it differs from other traditional centralized online platforms by not charging platform or transaction fees. This might encourage more creators to build their businesses with Rally. This could push the digital asset to close the trade for the year at $0.1158.
The supremacy of bears, on the other hand, might cause the cost to fall to $0.0587. However, limited by a linear projection, the average cost may set its foundation at $0.0831.
RLY Price Prediction For 2024
Larger creators may be pulled in because of the protocol's grip on interoperability, scalability, and user-driven regulation. so attracting a larger user base, which would assist in bringing the cost up to its potential peak of $0.1641.
On the other hand, the emergence of possible rivals and waning popularity can lead to the digital coin finding support at $0.0883. Eventually, the absence of practical activities and events might bring the total to $0.1185.
Rally Price Prediction For 2025
Creating one's own NFT collections is simple for any artist with a network token on the Rally ecosystem. A creator must invest a predetermined number of Rally creator coins before starting to mint their NFTs to safeguard against spam and encourage creative NFT design. That being said, prominence in NFT could also push the price to $0.2634.
In contrast, with factors like negative criticism, the cost may drop as low as $0.1361. The average price might end up at $0.1873 if both bullish and bearish targets are taken into account.
What Does The Market Say?
Wallet Investor
wallet investor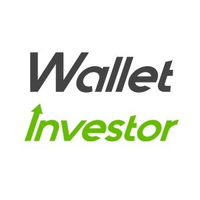 wallet investor Crypto trading and Information


Followers : 0 View profile has predicted the value of RLY using an algorithm. By 2022, the value of the virtual currency might reach a maximum of $0.00654. The drawback is that it might decrease to $0.00436. The price may reach $0.00218 due to average purchasing and selling pressures.
Following this, the company concurs with the larger market, that Rally can be a long-term beneficial investment. The company claims that by 2025, RLY might increase from a starting rally of $0.0143 to at least $0.0214.
Digital Coin Price
According to Digital Coin Price, the RLY price might reach a high of $0.0605 by 2022. While a change in trend could lower the price to its lowest point of $0.0518. However, a balance between the forces of purchasing and selling might bring the price to $0.0563.
The company anticipates a price increase that will cause it to peak at $0.0916 by the end of 2025.
Price Prediction
Priceprediction.net's in-depth technical analysis of RLY's historical price data indicates that the price of Rally will at least reach $0.056 in 2022. With an average trade price of $0.052, the RLY value can go as low as $0.050.
In 2025, the cost of 1 Rally is predicted to be at least $0.17. The RLY price can go as high as $0.19, with an average cost of $0.17 in 2025.
Trading Beasts
According to Digital Coin Price, the RLY price might reach a high of $0.0840 by 2022. While a change in trend could bring the cost down to its lowest point of $0.0571. However, a balance between the forces of purchasing and selling might bring the price to $0.0672. The company anticipates a price hike that will cause it to spike to $0.1259 by the conclusion of 2025.
Click here to read our price prediction of Flow (FLOW).
What Is Rally (RLY)?
Artists can issue their coins through Rally and form a community with a decentralized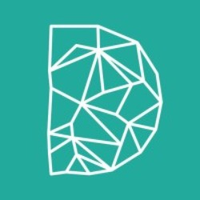 decentralized [email protected] Event Organiser



Followers : 0 View profile ecosystem. By leveraging social currencies, producers will be able to interact with the community and motivate users. The "community rewards" philosophy of Rally encourages a thriving community because both followers and artists profit from active engagement.
Rally took great pride in running without transactional and platform fees to increase the system's impact on the dialogue between fans and producers. Consequently, the network does not aim to maximize profit, in contrast to traditional media and internet sources.
Shareholders of cryptocurrencies are rewarded, taking home a piece of the community benefits based on the number of tokens they own. This implies that every token holder is awarded more and more as greater people are using the system and spending coins. Moreover, on the platform, token owners can also purchase, sell, and acquire NFTs.
Fundamental Analysis
RLY is an ERC20 coin designed to be utilized on the Rally ecosystem as a utility coin. Rally enables a previously unrecognized level of economic participation and interaction by empowering producers to launch their currency and develop direct connections with their communities.
Rally is home to the creators of the modern era. It was launched in 2020 by a crew of creators and media experts with a profound background in these sectors. Rally already has some of the leading creator coins that include the HLTH community, Keisuke Honda, etc.
Some of the core features of Rally are –
Scalability – Offering creators their digital economy, in Rally's opinion, is the ticket to true scalability and widespread adoption.
Creator and Community – Rally develops a clear connection between the creator brand and its community plus fanbase which is independent of specific platforms.
Community Driven – To encourage artist communities to participate actively in the system, Rally provides community participation prizes.
NFTs – Rally is developing a distinct NFT environment while gaining equivalency with other NFT ecosystems. Its NFTs are intended to act as engagement boosters with an emphasis on usability and collectability and it does not charge any minting fees.
CoinPedia's RLY Price Prediction
RLY is already attracting the limelight and could serve as a big navigator for creators in the future. However, if traders provide the virtual currency a very emotive push. Additionally, a surge in trading activity may enable RLY to end the year's trading at a maximum price of $0.065.
On the other hand, if marketing sentiment succumbs to negative tendencies. The altcoin's price may decline to conclude the annual trade at a low of $0.048.
Historical Market Sentiments
2020
The value of the RLY coin increased quickly following its launch from $0.07997 on December 27th, 2020.
The coin did not see any major up-downs in its launch year.
2021
The token began the year with a price of $0.1 and rose to $0.3 by February.
Its price struck $1.12 on the 18th of March followed by an all-time high of $1.407 in the immediate next month.
The coin started to decline after reaching $1.1507 on May 3rd.
By June 9th, it had fallen to $0.4099. Despite increasing to $0.8802 on September 3rd, it has been trending downhill ever since.
Wrapping Up
Although the current rally appears to be at a trough, there is a lot of potential for the near future. So before wrapping up, the article here are some major pros and cons of the token that can assist you in making an informed decision.
Pros
Creators can scale their business with the help of their crypto community and economy.
It does not charges any transaction and creation fees both while creating coins or building NFTs.
Creators can have direct communication with the community.
Both creator and community earn rewards based on their involvement.
Cons
The coin is a dip for a long time, its still to be seen what upgrades and features the system develops to beat its rivals.
To read our price prediction of Acala Token (ACA) click here!
FAQs
Q: Is Rally a good investment?
A: Potentially. It has an intriguing concept and a strong team behind it. However, the coin is under the bear market for quite a long.
Q: Will RLY be able to rise in future?
A: The coin has sound fundamentals and it might reach new highs if it brings in newer upgrades and valuable partnerships in the future.
Q: What will be the worth of RLY by the end of 2022?
A: The coin is anticipated to trade around an average cost of $0.0551 by the conclusion of 2022.
Q: What will the maximum price of RLY be by the end of 2023?
A: The coin can strike record highs with a maximum of $0.1158 by the end of 2023.
Q: How high can the price of OP go by the year 2025?
A: According to our OP price prediction, the toke can break out of its bearish trends to reach the highest trading price of $0.2634 by 2025.
Was this writing helpful?
No Yes