Cryptocurrency Price Prediction
IOTA (MIOTA) Price Prediction 2022, 2023, 2024, 2025 – Will MIOTA Pull It Off To $1?
The advantages of blockchain.com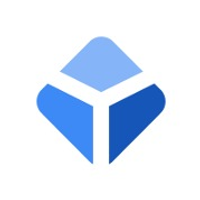 blockchain.com Crypto trading and Information
technology for data transmission are countless. There seems to be no debate that blockchain allows for even more reliable and speedier bitcoin transactions. However, this technology has its own set of flaws. The IOTA project is intended to bridge that gap by resolving many challenges with blockchain-based currency.
The primary objective of this project is to employ the Internet of Things to facilitate transactions among gadgets connected via the Internet. It uses distributed ledger systems to develop unrestricted bandwidth at a low cost.
Are you a prospective buyer of this cryptocurrency? Then you would be probably curious about the IOTA future market valuation. Wait no more as we will unfold the complete price prediction over the length of this article. Let's straight dive in! 
Overview
| | |
| --- | --- |
| Cryptocurrency | IOTA |
| Token | MIOTA |
| Price | $0.304 |
| Market Cap | $845,005,684 |
| Circulating Supply | 2.78B MIOTA |
| Trading Volume | $10,042,295 |
| All-time high | $5.69 (December 19th, 2017) |
| All-time low | $0.0796 (March 13th, 2020) |
*The statistics are from press time. 
IOTA (MIOTA) Price Prediction For 2022
| | | |
| --- | --- | --- |
| Potential Low | Average Price | Potential High |
| $0.3398 | $0.3923 | $0.4661 |
The IOTA's price was forged into the year 2022 for $1.37. Moreover, the price kept on retaining itself around this price for the rest of the month of January. However, in late January, the price dropped to $0.8115. Later on February 1, the token cost was about $0.82.
Moving ahead in February, the price of IOTA was $0.801, from which it began plummeting to reach $0.79 on February 28. In March, the price kept rolling about the price margin of $0.75. On April 1st, the price rose from $0.83 to $0.9004 on April 3rd. However, the cost plunged to $0.6775 on April 15th and again fell to $0.5305 on April 30th.
Furthermore, in May, the price of IOTA again railed down to $0.477 on May 7th. Also, the price was at $0.211 on May 11th. The price rose to $0.309 later in May and continued trading around this price for the rest of the month. June was a volatile month for MIOTA, the altcoin dropped to its multi-month low of $0.2334 by the 18th of June. Thereafter, the second quarter was concluded at $0.2731. 
MIOTA Price Forecast For Q3
IOTA is accessible and adaptable, with quicker bandwidth than conventional blockchains and an excellent platform for emerging IoT domains. According to the business, the system uses minimal power and executes transactions faster.
Besides, the company also claims to create a "globally distributed network" at the heart of all information transmission. Moreover, The average price of the coin will be about $0.3163 if it maintains its core strengths. In the third quarter of 2022, the predicted high value is $0.3651.That said, following bearish trends, the price of IOTA might plummet to as low as $0.2766.
IOTA Price Forecast For Q4
Following up with its IOTA 2.0 timestamp voting update. Which aims to enable timestamp quality enforcement, this will gather more confidence in the token. IOTA is expected to average about $0.3923 in the fourth quarter. Furthermore, the IOTA values its price could reach a peak of $0.4661 in December 2022. Nevertheless, it may fall to a minimum of $0.3398.
IOTA Price Prediction For 2023
The upcoming updates in the Smart contracts with native asset support and cross-chain communication will take the token to the next level. Also, some other significant upgrades like the tokenization framework within the wasp node software will open new gates for its investors.
Hence, the token price can skyrocket in 2023, with a maximum price of $0.7853. The average and minimum price for the coin is anticipated to be around $0.5564 and $0.4175.
MIOTA Price Prediction For 2024
Because of its excellency in the advent of the Internet of Things. IOTA has put itself at the heart of distributed ledger technology. The team believes that their distributed ledger could empower anyone to have an online identity.
It culminates in automobile insurance plans based on real-world applications. Paving the road toward top-notch smart cities, facilitating effortless global trade, and establishing product authenticity.
Knocking down on the unique virtues of IOTA, it is anticipated to trade at an upper limit of $1.2958. Successively, the lower and regular limits could occur at $0.6771 and $0.9113. 
IOTA (MIOTA) Price Prediction For 2025
A global data market, which offers storage and sale of streaming data set again while hiding the meaning of the information, is among the project's latest events. It was a significant boost for token trading.
If more and more traders continue to buy IOTA, transaction speed will become even speedier. Hence, it could turn the grounds for cryptocurrency.
Therefore, the price of crypto is expected to decline to $1.0285 in 2025. Whereas the maximum price is forecasted to touch $1.9846. The cost of selling will indeed be roughly $1.4117 on average.
| | | | |
| --- | --- | --- | --- |
| Year | Potential Low | Average Price | Potential High |
| 2023 | $0.4175 | $0.5564 | $0.7853 |
| 2024 | $0.6771 | $0.9113 | $1.2958 |
| 2025 | $1.0285 | $1.4117 | $1.9846 |
What Does The Market Say?
Wallet Investor
According to the price prediction of Wallet Investor, IOTA will chug up to a maximum of $1.476 by the end of 2022. That said, the firm expects average trade activities to leave the price of the altcoin at $0.768. The analysts from the firm anticipate the altcoin to reach potential highs of $1.689 by the end of 2023. And a maximum of $2.456 by the end of 2025. 
Trading Beasts
As per the forecast of Trading Beasts, MIOTA's price could rise as high as $0.5313 by the end of 2022. Whilst a reversal in trends could set it back to $0.3613. That said constrained by a linear momentum, the regular price could fall at $0.4250. Trading Beasts expects IOTA to catapult to a maximum of $0.5051 by the end of 2025. 
Priceprediction.net
The price prediction website has set the pricier target for the ongoing year at $0.43. The minimum and average closing targets for 2022 are pinned at $0.38 and $0.39. The analysts from the firm foresee the possibility of IOTA closing 2025 with its potential high at $1.39. 
Long Forecast
According to Long Forecast's prediction of IOTA, the crypto asset could hit a maximum of $0.33 by the end of 2022. While bearish trends could slash the price down to $0.26. An equilibrium in buying and selling pressures could land the altcoin at $0.28.
Click here to read our price forecast of Flow (FLOW)!
What Is IOTA?
IOTA is a decentralized public ledger that does not rely on a prominent blockchain framework. Instead, it employs a directed acyclic graph (DAG) technology. Tangle is a structure of networks that IOTA uses to verify payment transactions.
The IOTA project was founded back in the year 2016. The IOTA protocol aims to execute micro-transactions among IoT devices in the coming future. This system so far has exhibited a wide range of real-world implementations, including smart energy, eHealth, smart cities, supply chains, etc.
More solutions will emerge as the IOTA ecosystem matures and receives widespread acceptance. These operations will be powered by the IOTA coin (MIOTA). As per McKinsey Global Institute, the Internet of things will contribute $4 trillion to $11 trillion to the globalized trade by 2025. The Iota organization aspires to be a prominent participant in trailblazing this economy.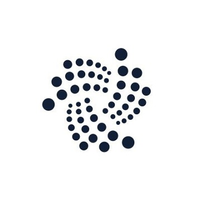 iota
Smart Contracts
Technology
IOTA is a decentralized public ledger that does not rely on a prominent blockchain framework. Instead, it employs a directed acyclic graph (DAG) technology. IOTA uses a structure of networks called "Tangle" to verify payment transactions. The IOTA project was founded back in the year 2015 by Sergey Ivancheglo, Serguei Popov, David Snsteb, and Dominik Schiener. The firm cites that IOTA offers faster transactions than conventional blockchain-based protocols. Since there is no blockchain, there are no costs that are incurred. However, IOTA still employs the Proof-of-Work consensus mechanism to secure the network. MIOTA is the native asset of the protocol, and is also employed in network operations. and is expected to serve the applications that are in the pipeline. IOTA aims to emerge as the de facto protocol for the execution of transactions between IoT devices. This is aimed at offering limitless throughput at negligible expense. Successively, the system so far has exhibited a wide range of real-world implementations, including smart energy, eHealth, smart cities, supply chains, etc.
Fundamental Analysis
IOTA is a terrific protocol for DeFi systems. The feeless payment infrastructure of IOTA is another one of those features, which implies that any exchanges, smart contracts, trades, or operations completed upon that system are entirely free to conduct payments on the protocol level.
However, the team behind IOTA convicts that the use cases for the technology do not stop there. They think that this distributed ledger will allow everyone to have an online identity, ending in auto insurance plans based on real-world usage, paving the way for cutting-edge digital infrastructure, offering smooth global trade, and ensuring product realism.
One factor to bear in mind with IOTA is that this is still a wholly centralized project with no set deadline for the coordinator's withdrawal.
Furthermore, the corporation states that the coordinator will be removed in future upgrades, and the project will then adhere to solid principles.
Our Price Prediction
The price of IOTA may boost if the firm continues to partner with new organizations and focus on its future updates. The lowest price of IOTA in 2022, as per the fundamental analysis of IOTA values, will be $0.34. The cost of IOTA can rise to a maximum price margin of $0.46. It's projected that the average trading price will be about $0.4.
Historical Price Analysis
2017
IOTA tokens first emerged in the market in June 2017 at a value of $0.53, but it plummeted to $0.1587 on July 14th. 
MIOTA's market value dropped to $0.3501 on November 4th. 
As Microsoft got engaged in this initiative, the price of IOTA soared by 44 percent, reaching an all-time high of $5.69 in December. 
2018
The value of IOTA progressively dropped in 2018. It hit a low of $0.9354 on April 5. 
The price went up in the days that followed, topping $2.5977 on May 2nd. 
However, IOTA's market price dropped again, hitting a low of $0.444 on August 14th. 
It didn't break $1 again for the rest of the year, finishing at $0.3692.
2019
2019 was a bland year for IOTA, as its price did not project major swings 
After ranging in a narrow range for the initial months, on May 29th, the IOTA price gained the $0.573 mark.
MIOTA's price was seen consolidating until the 10th of July, following which it took the path of the bears. 
IOTA concluded 2019 with a cost of $0.1611.
2020
The value of MIOTA peaked to $0.34 in February, but it hit an all-time low of $0.07962 on the 13th of March. 
However, IOTA managed to climb to $0.4 in August, as the spike was short-lived it slipped down to $0.2319 by the 23rd of September. 
MIOTA concluded the year's trade at $0.2913.
2021
The cryptocurrency started to evolve from being positive to bearish during the start of the year.
Consequently, the value of IOTA (MIOTA) dropped sharply to $1.5–$2. It was selling for $1.4863 on February 18.
Later on April 15th, MIOTA was back on the right track, reaching $2.5322. The value of MIOTA ranged around $0.60 and $1.20 over the next three months.
On September 3rd, this coin had broader implications of revival, reaching $1.9916.
The IOTA price ranged between $1.00 and $1.60 again for 2021. It concluded the year with a value of $1.4119.
To read our price prediction for Internet Computer (ICP) click here!
FAQs
Is IOTA Ethereum based?
No, IOTA is not like most public blockchains such as Ethereum: this one was built on a unique system called Tangle.
Is IOTA a good investment?
IOTA is a moderately risky investment, so it's better to do a preliminary analysis and then decide to invest n this project.
Where can I buy MIOTA?
MIOTA is available for trade across prominent cryptocurrency exchange firms such as Binance, Bitfinex, and OKEx amongst others. 
How high will the price of IOTA rise by the end of 2022?
The price of the altcoin might escalate to a maximum of $0.4661 by the end of 2022.
What will the maximum price of the altcoin be by the end of 2025?
MIOTA's price might chug up to a maximum of $1.9846 by the end of 2025.
Was this writing helpful?
No
Yes