Cryptocurrency Price Prediction
Syscoin (SYS) Price Prediction 2022, 2023, 2024, 2025: Is Syscoin A Good Investment?
Over the past year, the cryptocurrency market has experienced remarkable growth. Due to numerous projects becoming marginalized in the market, many have transformed the entire scenario. One such project is Syscoin. It employs a blockchain network to abolish the necessity for financial intermediaries.
However, Syscoin markets have been under a dip since the beginning of 2022. Are you intrigued by the fundamentals of the coin but unsure of its future? Or are you a trader planning to diversify your portfolio? Worry Not! As this Syscoin price prediction will answer all your doubts. So without any further ado, let's straight dive into the prediction.
Overview
| | |
| --- | --- |
| Cryptocurrency | Syscoin |
| Token | SYS |
| USD Price | $0.1518 |
| Market Cap | $99,633,367 |
| Trading Volume | $4,699,402 |
| Circulating Supply | 661,688,730.37 SYS |
| All-time high | $1.31 (02nd Jan 2022) |
| All-time low | $0.0001992 (22nd Feb 2015) |
*The statistics are from press time.
Syscoin (SYS) Price Prediction
| | | | |
| --- | --- | --- | --- |
| Year | Potential Low | Average Price | Potential High |
| 2022 | $0.1765 | $0.2119 | $0.2509 |
| 2023 | $0.2258 | $0.3233 | $0.4468 |
| 2024 | $0.3827 | $0.5371 | $0.7365 |
| 2025 | $0.6167 | $0.8566 | $1.2130 |
Syscoin Price Prediction For 2022
The token began the year 2022 on an optimistic note, with a base price of $1.16. It reached another hike on January 18th with a cost of $1.22. Following a series of highs until mid of February. The coin bore the brunt dropping to $0.16 on May 12th. The coin attempted to renounce but lack of interest lead to the price tag of $0.23 on June 9th.
Since the onset of the 2nd quarter, the cryptocurrency has dropped precipitously. Beginning from the end of April, the price has fallen by more than 50% due to industry turmoil. Ahead in July, the coin grazed the bottoms at $0.12. Consecutively, at the time of writing Syscoin prices were lingering around $0.1518.
SYS Coin Price Prediction For Q3
The main service provided by Syscoin is an online store called Blockmarket. Consumers can purchase anything from furniture to clothes and shoes here. Companies can create online shops on the Blockmarket to offer their goods. With the rise in Defi, more and more businesses and people could indulge in this market. That being said, the token can land at the maximum price of $0.1947.
Contrarily, unfavourable criticism or a potential market dropdown could slash the cost down to $0.1370. Successively, an equilibrium in buying and selling pressures could land the price at $0.1633.
SYS Price Forecast For Q4
Moreover, the team is going to implement the Validum update in the coming days. Validum will store the information off-chain. It does so by utilizing decentralized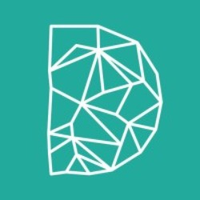 decentralized [email protected] Event Organiser
memory or a Data Availability Council comprised of carefully chosen, reliable data safe-keepers. This will significantly improve system scalability. By the end of the year, the value of the SYS coin could reach a high of $0.2509.
Failing to adhere to its commitments, can incall for criticism. In such a case, the price could fall to $0.1765. The lack of fulfilling efforts could lead to the price finding support at $0.2119.
SYS Price Prediction For 2023
The ecosystem has a wide scope and provides innovative solutions to a number of industry-wide obstacles, such as compliance with regulations. If the year 2023 ushers in optimism and bulls rule the market. The price of Syscoin might chug up to reach a new high of $0.4468.
On the flip side, in case of an overall market rollback, the cost would fall to $0.2258. As a result, the lack of community-driving activities could preserve the cost at $0.3233.
Syscoin Price Prediction For 2024
Some other unique features of Syscoin include near-no-cost payments, a secure messaging mechanism, and 24/7 backup. The platform also supports aliases that allow you to send tokens without having to type out long and complex wallet addresses. That being said, the cost of SYS could reach a high of $0.7365 by the conclusion of 2024.
In contrast, if the altcoin fails to satisfy customers and traders, the price may fall below $0.3827. As a result, a balance in trade practices might end the year at $0.5371.
Syscoin (SYS) Price Projection For 2025
Users of Syscoin can create the most audacious, future-proof solutions, without being concerned regarding scalability or excessive fees. Besides that, they can just go enjoy living on a fast, credible, and trouble-free system that expands with their implementation. The team may improve its protocol along with its customer base. By 2025 the coin has the potential to grow as high as $1.2130.
Contrarily, if bears dominate the market or the coin losses its steam due to its rivals, the token might plunge to $0.6167. Collectively, restrained by a linear momentum, with the lack of spurring initiatives, SYS's price might find support at $0.8566.
What Does The Market Say?
Wallet Investor:
The token's price could reach as high as $0.665, according to Wallet Investor's Syscoin crypto price prediction for 2022. On the other side, the average price may reach $0.443 under normal buying and selling pressures. By the end of 2023, the predicted value of the digital asset might reach a high of $0.791. Consequently, by the end of 2025, it expects the token to increase to a high of $1.215.
Digital Coin Price:
According to Digital Coin Price, the altcoin's greatest anticipated price by the end of 2022 will be $0.21. The company's analysts have set the lowest and average closing targets for the year at $0.19 and $0.20, respectively. The site's analysts predict that the alternative currency will end 2025 at its potential high of $0.66.
Priceprediction.net:
For this year, the experts from the company have set a maximum closing target of $0.23. They believe that, while a shift in momentum is expected to drive the cost as low as $0.20. It might cost $0.21 on average. The prediction also holds long-term forecasts. The Syscoin price for 2025 trade is therefore expected to close at $0.74.
Click here to read our price prediction of DigiByte (DGB).
What Is Syscoin (SYS)?
Syscoin is a smart contract platform, which offers customers a decentralized marketplace and transactions that cost almost nothing. This increases efficiency and lowers the burden of making trades. With extremely low fees, decentralized Layer-1 security, and Layer-2 scalability that allows for economies to scale via Rollups. The Syscoin smart contract platform supports a cutting-edge web3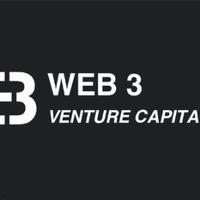 web3 DeFiInvestment platform
environment.
Syscoin supports smart contracts in the Metaverse, the Internet of Things, smart cities, and future interplanetary economies. It deploys ZK-Rollups, Optimistic Rollups, Validium, and DAOSYS. Besides, DAOSYS is a novel type of DAO that seeks to offer governance-free treasury management and self-sovereignty for all members. Summing up, Syscoin is a two-layer blockchain that combines the best features of bitcoin org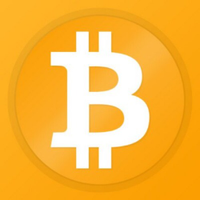 bitcoin org Event OrganiserTechnologyPayment solution
. 
Fundamental Analysis
The initial version of Syscoin, which was introduced by Sebastian Schepis in 2014, was produced by a Bitcoin fork. Syscoin provides customers with a cryptocurrency alternative to an e-commerce platform. It is also a cryptocurrency, an altcoin, a digital currency, and a tradeable token. The algorithm used in Syscoin 2.1, the following iteration, enables merge-mining with Bitcoin.
Merged mining is the process of simultaneously mining two or more cryptocurrencies without compromising overall mining performance. With merged mining, miners can simultaneously mine blocks on several chains using their computing capacity.
Here are some core features of Syscoin
On its Blockmarket, users may transact internationally for a nominal cost, buying and selling anything from computers to clothing to furniture.
The project has a broad scope and provides innovative solutions to a number of industry-wide issues.
Coinpedia's SYS Price Prediction
As per the Syscoin (SYS) price prediction formulated by our team of experts shows that the token has a great smart contract ecosystem. Therefore, the coin's price can rise to a maximum of $0.25 in 2022. On the other hand, falling into trouble can settle the price at $0.175.
Historical Price Analysis
2014-16
During its first two years, it continued trading at around $0.001935.
In August 2016, it recorded its first hike and reached $0.01071.
The coin successfully ended the year with a price of $0.007755.
2017-18
The coin continued its rally from last year and struck $0.3143 on September 2017.
The coin concluded the year 2017 at $0.8614.
In 2018 initially, the prices continued to rise, however, they started sinking and grazed the bottoms at $0.03075.
2019-20
In the year 2019, the coin resumed trading at a constant rate of $0.02036.
In August 2020 it confronted another hike and gained the price of $0.1239.
The price continued to rise, however it terminated the year at $0.05835.
2021
The year kickstarted with a price of $0.432 on the 12th of April.
On 6th May the coin again peaked at $0.6034.
The token winded up the year at $0.86.
Wrapping up
Syscoin is a smart contract ecosystem that offers ultra-low-cost while supporting a top-notch Web 3.0 environment. Despite this, the Syscoin market price has been on the dip for quite a long time. This makes it vital to note its advantages and disadvantages.
To read our price prediction of Shiba Inu (SHIB) click here.
FAQs
What will the maximum price of Syscoin be by the end of 2022?
The SYS price can potentially rise as high as $0.2509 by the end of 2022.
How high could the SYS price reach by the end of 2025?
According to the Syscoin crypto price prediction for 2025. If the bulls take in-charge the price of SYS could reach the $1.2130 mark by the end of the year.
Is Syscoin a profit-making investment for the long term?
Yes, the Syscoin ecosystem has a skilled workforce and good connections with many renowned corporations. With ultra-low fees, it can be a good alternative in the long term.
How to buy Sycoin?
SYS is available for trade on leading cryptocurrency exchanges like Binance, FTX, Huobi, and Kraken, amongst others.
What is Syscoin cryptocurrency?
Syscoin is a smart contract ecosystem that offers ultra-low-cost while supporting a top-notch Web 3.0 environment.
What makes Syscoin unique?
For businesses wanting to accomplish the trinity of speed, scalability, and verified decentralized security, Syscoin is the way forward.
Pros
The Syscoin ecosystem is well-established, backed by a capable workforce, and linked by a strong community.
Cons
Syscoin needs to run a protracted and labour-intensive marketing and promotion effort.
The protocol does not include any rules to stop the sale of unlawful goods.
Was this writing helpful?
No
Yes