Cryptocurrency Price Prediction
Yearn.Finance (YFI) Price Prediction 2022, 2023, 2024, 2025: Is yearn.finance A Good Investment?
The crypto market has seen exceptional growth over the past year. Especially, at the beginning of the year, 2021 many altcoins trended with massive profits, one such prominent asset is Yield Finance.
YFI crypto is one such Defi token that had given Bitcoin a run for its money in the past. At some point, the YFI coin price had exceeded the Bitcoin price and trended for quite a long time.
Market Top Gainer
In this article, let us try to understand in brief about yearn finance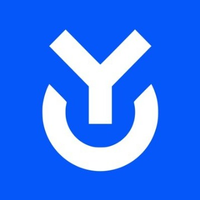 yearn finance DeFi


Followers : 0 View profile . finance price prediction for 2022 and beyond. All your thoughts will be cleared at the end and you will get all your queries sorted?
Overview
| | |
| --- | --- |
| Cryptocurrency | Yearn.Finance |
| Token | YFI |
| Price | $ |
| Market cap | $ 0.0000 |
| Circulating Supply | 0.0000 |
| Trading Volume | $ 0.0000 |
| All-time high | $ 0.0000 Jan 1, 1970 |
| All-time low | $ 0.0000 Jan 1, 1970 |
yearn.finance (YFI) Price Prediction
| | | | |
| --- | --- | --- | --- |
| Year | Potential Low | Average Price | Potential High |
| 2022 | $11,064 | $13,667 | $16,161 |
| 2023 | $15,025 | $22,597 | $31,366 |
| 2024 | $25,577 | $34,483 | $49,280 |
| 2025 | $40,042 | $56,104 | $79,275 |
YFI Price Prediction For 2022
The digital asset had kickstarted the year 2022 on a positive note, with a price tag of $38,365.76. In mere two days, YFI saw its wick brushing the price tag of $41,818.39. A slip down from the peaks took the price down to $22,828.89, by the 22nd of January. After a series of accumulations until the 10th of February. The altcoin faced the brunt resulting from geopolitical tensities between Russia and Ukraine.
Wherefore, the price of YFI slipped down to $19,376.26, by the 24th of February. Whilst the cryptocurrency did attempt to climb up to $22,311.0, by the 3rd of March. But lack of interest amongst investors and ebbing volumes led to a fall to $18,081.52. YFI posed a magnificent uptrend over the next 17 days, which led to the first quarter's closure at $24,900.48.
The altcoin has had a drastic fall since the start of the second quarter. The market-wide turmoil has dragged the price down by over 60% since the first of April.
YFI Price Forecast For Q3
Developmental and community-building initiatives could turn imperative for the price projection of YFI. Furthermore, the rise of Defi protocols, growing TVL in the sector, could rejuvenate the heat of the altcoin. Wherefore, the price could smash its potential high at around $12,342.
On the other hand, negative criticism or a possible market crash could slash the price down to $8,511. Successively, an equilibrium in buying and selling pressures could land the price at $9,991.
Yearn.finance Price Forecast For Q4
If the fourth quarter opens up optimism and calls the bulls. The price of YFI could reach a maximum of $16,161, by the end of the year. However, if the bears outweigh the bulls, YFI's price could stumble down to its potential low of $11,064. Considering the bullish and bearish targets, the average price could settle at $13,667.
Yearn.Finance Price Prediction For 2023
The network has deployed a fast, secure, and reliable network and performs with the user experience of the product. The above features could boost the YFI price to surge as high as $31,366, by the end of 2023. On the contrary, the price would flip down to $15,025, in the case of a reversal in the market sentiments. Consequently, the absence of community-driving events could curb the price at $22,597.
YFI Price Prediction For 2024
The possible growth of the sector could turn fruitful for Yearn. Finance. In such a case, the price of YFI could propel to a maximum of $49,280 by the end of 2024. In contrast, the price of the token could slump down to the lows of $25,577. Successively, a balance in trade activities could land YFI's price at $34,483.
Yearn.finance (YFI) Price Prediction For 2025
YFI might reach newer heights if it doesn't come across any difficulties. It may strengthen its protocol as well as the user base. It might also build several projects for the betterment of the platform. By 2025, yearn.finance might reach as high as $79,275. Conversely, if YFI loses its steam in view of emerging rivals, the price could slump down to $40,042. That said, the regular price can be expected at $56,104.
What Does The Market Say?
Digital Coin Price
According to the forecast of Digital Coin Price, YFI's price could trade a maximum of $13,359.87 by the end of 2022. The firm expects the minimum and average targets to occur at $11,735.69 and $12,689.60. Further, the analysts expect the price to reach a maximum of $23,234.68 by the end of 2023. And a maximum of $41,005, by the end of 2025.
Longforecast.com
As per longforecast.com, by the end of 2022, YFI price could trade around with an average price of $7984. And with an accelerated rally, the price may also shoot up to $8543. The analysts from the firm believe that the YFI price could chug up to a maximum of $7643, by 2025. That said, the average and minimum possibilities are expected at $7143 and $6158 .
Trading Beasts
According to Trading Beasts, yearn. finance is forecasted to hit a maximum price of $8,016.13 by the end of 2022. The firm expects that by minimum it could drop to $5,450.97. Successively, the token is expected to trade at an average price of $6,412.91. Trading Beasts predicts YFI to trade at an average price of $4,692.3 by 2025.
To read our price forecast of THORChain click here!
What Is Yearn.Finance (YFI)?
It is an open-source, decentralized finance lending protocol that runs on the Ethereum blockchain. The platform is intended to further simplify the emerging DeFi space for traders who are not technically strong. It allows users to optimize their crypto assets through lending and trading services.
YFI is a sub-governance token of yearn. Finance. The native token of the platform could be utilized as a reward mechanism for liquidity mechanisms and as well as for YFI holders.
The Yearn. Finance platform utilizes advanced tools to act as a crucial aggregator for DeFi protocols including aave
aave [email protected] Lending & BorrowingDeFi


Followers : 0 View profile , curve finance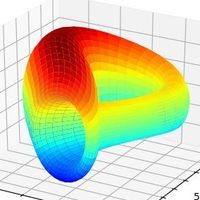 curve finance Decentralised Exchange

Followers : 0 View profile , and cosmos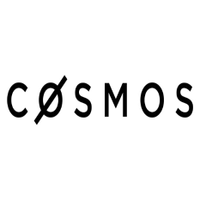 cosmos [email protected] Blockchain Network


Followers : 0 View profile . New additional features which are going to be rolled out will help preserve the long-term value of the platform.
Fundamental Analysis
It was created by andre cronje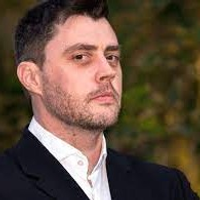 andre cronje founder at Yearn Finance Andre Cronje is a South African software developer and cryptocurrency /Defi Decentralized Finance) an entrepreneur who is best known as the founder of Yearn Finance. He participated in high-profile Defi projects such as Akropolish, Cover, Cream v2, etc. He is one of the most powerful figures in the Defi community. influential people in the Defi space. He started working in the cryptocurrency industry in recent years, having such positions as Blockchain Protocol Advisor at BitDiem, Blockchain infrastructure Engineer at CryptoCurve, and Technology Analyst at Lemniscal. He became interested in Crypto at the end of the 2017 Bitcoin Bull run. He started studying crypto whitepapers and GitHub repositories. As his interest in cryptocurrencies grew, he began doing code reviews for crypto briefing. He also started working for the ICO- funded project Fantom, a South Korean blockchain platform. His some of the noted achievements are; he launched Yearn (YFI) and Keep3rV1, Binary options partnership with hectic, Pickle and yearn ferment co-operation dill Yearn and Cover merger, power pool and Yearn ecosystem partnership, Yearn and Cream V2 merger, Yearn and akropolis merger and yearns and Sushiswap collaboration, etc. EntrepreneurInvestorDeveloper/Programmer

Followers : 0 View profile and his team. The Defi project has no pre-mined coins, no pre-sale, and no investors. Yearn. finance is a system that depends on other DeFi services such as Aavesome, BalancerLabs, uniswap
uniswap [email protected] Decentralised Exchange



Followers : 0 View profile , and many more.
One of the central practices of yearn is that you can stake your stablecoins such as DAI, USDC, TUSD, USDT, etc… to earn passive income. YFI is only granted to specific liquidity providers in the yearn ecosystem. In Yearn. Finance V2, the team had introduced a new project known as vault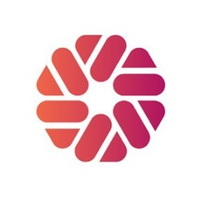 vault Financial Service Provider



Followers : 0 View profile . It is actually a smart savings account that augments the value accrual of deposited assets.
Our YFI Prediction
If the platform launches applications like iEarn that have experienced massive growth in 2020, then traders would enjoy magnificent profits this new year.
As per Coinpedia's formulated Yearn.Finance price prediction the DeFi token may reach as high as $16,200 by the end of 2022. On the flip side, YFI might slump down to $11,065.
Historic Market Sentiments
2020
Yearn. finance made its existence in the crypto market on 21st July 2020 with a price of $804.44.
The defi token drastically surged to $4,156.59 at the end of July.
Interestingly, the price swelled to $33,545.84 by early September as it got listed on coinbase

coinbase

[email protected]

Centralised Exchange

Followers :

0 View profile

Pro.
Later, YFI reached a new all-time high of $43,873.82 by mid-September and shockingly sank to $22,595.61 by the end of September.
YFI declined terribly to $12,482.63 by early October with the tremendous supply pressure. And dipped to $8,395.52 by early November.
Further, it started an upward trajectory to hit $28,433.62 by the end of November. Post variations the year was closed at $29,959.52.
2021
It traded at a price of $22,281.84 during the start of 2021.
The price further surged magnificently and hit its all-time high at $93,435 in the mid of May.
Owing to the Chinese market crash on May 19th, YFI's price had undergone a steep fall reaching $32k in just four days.
It reached the crucial bottom of $19,585 on 14th December 2021.
Towards the end of the year, it experienced nice pair spikes ending up the year on a positive note.
Click here to read our prediction of Compound (COMP) click here!
FAQs
Is YFI a good investment?
Yes, YFI is a good investment for the long term. Yearn. finance is a DeFi protocol that offers some of the highest annual percentage yields compared to various DeFi protocols
Is yearn. finance trustworthy?

Since the Yearn Finance protocol is an objective simplifying DeFi. It had delivered 1000 percent+ APY, which early users took full advantage of. Coupled with almost $200 million of assets, which help instil trust.
How High Will YFI Price Rise In 2022?
YFI Price is Expected to hit a maximum level of $16,161 by the end of 2022.
How high will YFI rise by the end of 2025? 

YFI could surge as high as $79,275 by the end of 2025.
How do I earn YFI with yearn. finance?
It can be generated by locking cryptocurrencies (let's say Ether or Bitcoin) in Yearn. Finance contracts running on the Curve or Balancer trading platforms, using the Yearn. Finance platform itself.
Was this writing helpful?
No Yes