Cryptocurrency Price Prediction
Livepeer (LPT) Price Prediction 2022, 2023, 2024, 2025: Will LPT Rise Beyond $100?
Defi has ripened to decentralize almost every sector worldwide. One among the numerous blockchain initiatives that are revolutionizing the way, we absorb content is Livepeer. In reality, it is the very first fully decentralized live video streaming network management protocol.
So If you're contemplating investing in Livepeer, then this LPT Price Prediction will be a rollercoaster ride for you. Buckle your seatbelts as we present the most realistic Livepeer price forecast for 2022 and the years to come!
Overview
| | |
| --- | --- |
| Cryptocurrency | Livepeer |
| Token | LPT |
| USD Price | $8.58 |
| Market Cap | $213,715,461 |
| Trading Volume | $3,577,255 |
| Circulating Supply | 24,920,405.53 LPT |
| All-time high | $100.24 (Nov 09, 2021) |
| All-time low | $0.4206 (Mar 13, 2020) |
*The statistics are from press time.
Livepeer (LPT) Price Prediction
| | | | |
| --- | --- | --- | --- |
| Year | Potential Low | Average Price | Potential High |
| 2022 | $8.33 | $9.68 | $11.22 |
| 2023 | $10.28 | $15.72 | $20.29 |
| 2024 | $17.46 | $26.38 | $34.08 |
| 2025 | $29.83 | $44.44 | $59.11 |
LPT Crypto Price Prediction For Q4
The cost of LPT might rise as a result of expanding adoptions, utility, and substantial partnerships. Additionally, the advent of the streaming market can enable the Livepeer price to rise as high as $11.22.
On the other hand, adverse sentiments and declining volumes might cause the price to plunge to $8.33. The average price can reach $9.68 if the bullish and bearish targets are taken into account.
LPT Price Forecast For 2023
Video producers have the chance to use Livepeer's reliable, decentralized, and affordable infrastructure. Livepeer has applications beyond just those for video broadcasters. Video streaming platforms too can have an opportunity to assist without baiting customer information. This could shoot up the value of LPT to gain $20.29 by 2023.
Adversely, the altcoin value might fall to $10.28 if the bears have an upper hand. Following a balance in purchasing and selling pressures, the average price might reach $15.72.
Livepeer Price Forecast For 2024
Livepeer has made things much simpler and much more affordable for producers and viewers by introducing decentralization to the dynamic world. Livepeer handles distribution while creators are in charge of writing, editing, and submitting their work. By 2024, the price of LPT could reach a high of $34.08, whilst attracting additional investors.
However, the altcoin, might fall to $17.46 if the larger market encounters a potential financial catastrophe or governmental roadblocks. With that said, the standard price might end up being at $26.38.
LPT Price Projection For 2025
The market for live video streaming and broadcasting is developing rapidly. The Livepeer team wants to capitalize on this trend and spread decentralization throughout the system. With significant updates and intriguing new features coming, the altcoin may reach a price of $59.11 by 2025.
Moreover, the average trading cost could be $44.44, if the coin doesn't encounter any major fluctuations. However, if bears outpace the bulls the value could bottom up to reach $29.83.
CoinPedia's Livepeer (LPT) Prediction
As a reward and collaboration tool, LPT crypto is designed to help keep the system as safe, dependable, and economically viable. Moving ahead as demand for video content grows, broadcasters may switch to a more scalable option like Livepeer. Once more, this might assist in raising the price of LPT's ceiling to $11.2 by the end of 2022.
Although the network is still being established, LPT's price prediction may suffer from unfavorable perceptions. The bears can take advantage of the situation and lower their price objective for the year to approximately $8.3.
Market Analysis
| | | | | |
| --- | --- | --- | --- | --- |
| Firm Name | 2022 | 2023 | 2024 | 2025 |
| Wallet Investor | $8.817 | $1.027 | $0.6031 | $1.312 |
| Digital Coin Price | $8.87 | $14.36 | $18.55 | $22.66 |
| Priceprediction.net | $9.61 | $13..57 | $20.10 | $30.66 |
Click here to read our price prediction of Stargate Finance (STG)!
What Is Livepeer (LPT)?
The ethereum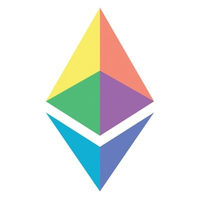 ethereum Blockchain NetworkTechnology
network serves as the foundation for Livepeer. However, this technology distributes video transcoding tasks throughout its decentralized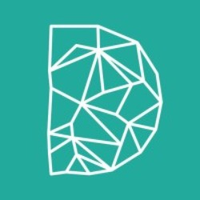 decentralized [email protected] Event Organiser
platform. The system aims to provide its currency owners and consumers an affordable, secure, and trustworthy architecture. That can handle the growing need for streaming video that exists today.
The main goal of Livepeer is to change the way videos are transcoded by allowing producers exposure to hundreds of thousands of distributed computers. This will allow application developers to produce films in a way that is quick, safe, and economical.
Moreover, millions of node administrators, or "orchestrators," make up Livepeer's system. These orchestrators deliver computing power in swap for fee earnings from broadcasters and rewards in the means of the Livepeer token, LPT.
Fundamental Analysis
The very first fully decentralized live video streaming communication protocol, Livepeer, was introduced in 2017. The system aspires to replace centralized broadcasting systems for all newly formed and existing broadcasting businesses with a workable blockchain-based, cost-effective substitute.
Since the Livepeer network is open-source, programmers are welcome to freely collaborate on the code base on GitHub. Furthermore, the system is worked by Livepeer Inc. Also the protocol was developed by Eric Tang and Doug Petkanics.
Moreover, here are some quick highlights on the fundamentals of LPT
Operates on a pay-as-you-go content consumption strategy.
Provides auto-scaling public video services.
Offers uncensorable live journalism and video-powered DApps.
Historical Market Sentiments
2019
The coin was out of momentum since its inception in 2019 as its price continued to fall in the year.
It had lowered to about $2.69 per token by October 15th.
On October 26, 2019, it saw an ATL of $0.354051.
2020
The year again does not turn out to be favourable for LPT.
Livepeer coin went for an average cost of $1.35 on January 1st, 2020.
On November 22nd, it had a severe bearish trend that caused the price to tumble to $1.28.
It concluded the year at about $1.52.
2021
The year finally brought some hopes and possibilities for the token.
LPT's value stayed at $1.97 as of January 21st but rose to $3.93 on February 27th.
On November 9th, 2021, Livepeer (LPT) claimed an ATH of $99.03. However, It began to worsen, hitting $55.94 on December 2nd.
To read our price prediction of Verasity (VRA) click here!
Wrapping Up
Livepeer is revolutionizing the way broadcast services are delivered. It completely redraws streaming dynamics. However, before finishing this write-up we would like to stress its pros and cons. That would back you in making a fair judgment.
FAQs
Will Livepeer Reach $200?
Livepeer has a pretty strong real-world use case which could drive its price to cross $200 in the forthcoming years.
Are investments in Livepeer (LPT) profitable?
Due to its solid fundamentals and practical use case, it can be a good investment in the long term.
What will be the worth of LPT by the end of 2022?
The coin is anticipated to trade around an average cost of $9.68 by the conclusion of 2022.
What will the minimum and maximum price of LPT be by the end of 2023?
The coin can strike record levels with a maximum and minimum trading price of $20.29 and $10.28 respectively by the end of 2023.
How high can the price of LPT go by the year 2025?
The token can break out of its bearish market to reach the highest trading price of $59.11 by 2025.
Pros
Solves one of the biggest problems of online streaming by compensating for bandwidth.
Redistributes the power to the creators and users of the content.
Cons
Highly unstable tokenomics.
Was this writing helpful?
No
Yes