Cryptocurrency Price Prediction
Celsius Price Prediction 2023, 2024, 2025: Is CEL Coin Profitable Investment?
Algorithms and cryptos have been commanding the blockchain industry. Meanwhile, the decentralized finance (DeFi) sector is now picking up steam. The native coin for the Celsius Network, recognized as CEL, is among the most significant achievers amongst digital currencies.
Since the blockchain protocol occupies the central role in this coin, programmability is its widespread phenomenon and primary point of emphasis. With the help of Celsius, programmers may create and develop smart contracts that execute tasks automatically when specific criteria are met.
Passing through the numerous stages of design and expansion plans. Celsius has adhered to its objective to constantly elevate the protocol to ensure enhanced accessibility, privacy, efficiency, and decentralization. If you are looking for a detailed CEL price prediction, and want to invest in, but uncertain of its future prospects? Worry not, as we decode the possible CEL price prediction for 2023 and the years to come!
Overview
| | |
| --- | --- |
| Cryptocurrency | Celsius |
| Token | CEL |
| Current Price | $2.80 |
| Market Cap | $669,787,988 |
| Circulating Supply | 238,863,519.83 CEL |
| Trading Volume | $40,716,157 |
| All-Time High | $8.02 (Jun 03, 2021) |
| All-Time Low | $0.023 (Oct 16, 2018) |
*The statistics are from press time.
Celsius Price Prediction 2023 – 2030
What Is Celsius?
A digital financial advisory system called Celsius strongly emphasizes banking and credit. The program enables users to send money, apply for collateral loans, and reap the rewards of cryptocurrency contributions. The site accepts USD, 29 other well-known coins, and six stablecoins as collateral.
With zero fees, equitable interest, and speedy money transfers, Celsius offers a framework of handpicked services that giant banks have relinquished. Without any risks, Celsius has permeated every facet of our real life, including voting procedures, finance, shipping, and contractual documents.
Because there is no required minimum investment for the Celsius Coin, it challenges the legitimacy of traditional banking offerings. With minimal restrictions and better perks, the Celsius Platforms offer an entirely new business model for how you manage and sustain your investments.
below extra content
Organizations' blockchain networks can be kept up to date thanks to Celsius' indefinite interoperability. The global Celsius mainnet can indeed be connected to blockchain-based technology, which could lead its price to a maximum of $3.287.
However, If the bears take over the market, there is a high chance that CEL could hit a low of $2.148. Moreover, the price might not trade at an average above $2.691.
One of the trendiest coins to storm the digital realm this year has been Celsius (CEL). Scalability in smart contracts, which has reached an all-time high of $8.02, may cause its price to rise to $4.173 in the final quarter. Furthermore, the price may drop to a low of $2.606 with an average of $3.128 if the market plunges.
CEL Price Forecast 2023
Since Celsius is a public blockchain, more people can access Celsius projects today. Celsius has an impact on private blockchains as well, in addition to public and consortium blockchain systems.
It will lead to technological advancements, information exchange, and employment opportunities in the future, raising the price to $6.562. On the downside, if the project fails to gain attraction, investors might lose confidence, which can roll its price down to $3.482. Furthermore, its average cost would be $4.824.
| | | | |
| --- | --- | --- | --- |
| Price Prediction | Potential Low ($) | Average Price ($) | Potential High ($) |
| 2023 | 0.31 | 0.56 | 0.82 |
Celsius Price Prediction 2024
Celsius might hit the maximum price of $9.256 because it could be the first to arrive with "smart contracts" without human interference. It is anticipated that Celsius will have a bright future as its price gains momentum and more upgrades roll in.
On the dimmer side, if the market pressure takes on the heat, the price may hit a low of $4.652 this year. Overall, the average trading price of CEL could be $6.680.
| | | | |
| --- | --- | --- | --- |
| Price Prediction | Potential Low ($) | Average Price ($) | Potential High ($) |
| 2024 | 0.68 | 0.96 | 1.24 |
CEL Price Prediction 2025
The platform promises to bring in more and more upgrades as time passes. Along with its top-notch partnerships and integrations in the industry, it will push its price to hit the maximum of $14.036 in 2025.
If the downtrend continues, the project is not expected to fall below the price margin of $7.315. Also, its average price could be at $9.951 for this year.
| | | | |
| --- | --- | --- | --- |
| Price Prediction | Potential Low ($) | Average Price ($) | Potential High ($) |
| 2025 | 0.99 | 1.29 | 1.59 |
CEL Price Prediction 2026 – 2030
| | | | |
| --- | --- | --- | --- |
| Price Prediction | Potential Low ($) | Average Price ($) | Potential High ($) |
| 2026 | 1.36 | 1.66 | 1.97 |
| 2027 | 1.73 | 2.04 | 2.36 |
| 2028 | 2.01 | 2.42 | 2.83 |
| 2029 | 2.49 | 2.89 | 3.29 |
| 2030 | 2.97 | 3.40 | 3.84 |
Loopring Price Forecast 2026: According to our analysts, LRC coin price prediction for the year 2026 could range between $1.39 to $1.95 and the average price of Loopring could be around $1.67.
LRC price prediction 2027: According to our analysts, Loopring price for the year 2027 could range between $1.84 to $2.47 and the average price of LRC could be around $2.15.
Loopring Prediction 2028: According to our analysts, LRC crypto prediction for the year 2028 could range between $2.26 to $2.89 and the average Loopring coin price could be around $2.57.
LRC coin price prediction 2029: According to our analysts, Loopring's forecast for the year 2029 could range between $2.62 to $3.31 and the average LRC coin price could be around $2.96.
Loopring Price prediction 2030: According to our analysts, LRC predictions for the year 2030 could range between $2.97 to $3.79 and the average Loopring price could be around $3.38.
CoinPedia's Celsius Price Prediction
Our 2022 CEL forecasts indicate that this year will be a pivotal year. Economics anticipates Celsius will operate incredibly well because of collaborations and community investment.
To the most recent market analysis, Celsius (CEL) has a possibility of reaching the $4.1 level by the close of 2022. Moreover, the average trading price could be $3.12 with a minimum possible price of $2.6.
What Does The Market Say?
| | | | |
| --- | --- | --- | --- |
| Firm Name | 2023 | 2024 | 2025 |
| Wallet Investor | $120.93 | $147.23 | $173.47 |
| priceprediction.net | $0.51 | $0.72 | $1.07 |
| DigitalCoinPrice | $0.84 | $0.96 | $1.30 |
*The aforementioned targets are the average targets set by the respective firms.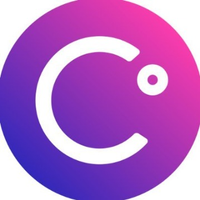 celsius network
Lending & Borrowing
Cryptocurrency investment
Celsius Network is a leading Centralized Finance (CeFi) company offering a competitive interest rewards rate that gives you up to 25% more weekly rewards and up to 25% discounts on loans just by holding CEL (CEL is a native token for the platform) in your wallet. This is a lending and borrowing platform where you can earn up to 18.63% APY on deposits, and the reason why this platform stands out is that it gives back up to 80% of its revenue to the community via their weekly rewards in crypto, and users can borrow for as little as 0.75% APR. The platform charges no origination fees and no credit checks and provides 40+ collateral options at the lowest industry rates. When users join, they get rewarded with $110 in free bitcoin. The community has grown to over 1 million users in just 5 years. The founder, Alex Mashinsky, who is also CEO, founded the company in 2017. The company, popularly known for crypto loans, is headquartered in Hoboken, New Jersey, with offices in four countries and operates globally. The company's upcoming features and updates in the year 2022 are fiat on-ramp for 40+ US states, staking (Defi) for US users and swaps for more countries, more asset support, CelsiusX development, and the Celsius Mining IPO. The organization has lent out $8 million to clients and managed about 12 billion in assets. Due to extreme market conditions, the network decided to suspend all withdrawals. They are partnered with Great Bay Distributors, Double Eagle Distributing, Ed F. Davis, and many more. Recently, the network has raised $20.17 million from more than 1,000 investors.
Fundamental Analysis 
Celsius, a fantastic blockchain project that Alex Mashinsky created in 2018, is the most well-known among cryptocurrency devotees because of its central status in the cryptocurrency industry. It helps the users gain through using CEL for all marketplace transactions, including banking systems, apps, and games, to mention a few.
Since the cryptocurrency protocol occupies the central role in this coin, computational power is its primary point of concentration. The protocol will continue to be updated as needed to guarantee better functionality and decentralization. This has been the goal of Celsius throughout the varying phases of implementation and evolutionary methods.
Utilizing its plug-and-play capability, businesses may create private/permissioned blockchain platforms leveraging Celsius. The open Celsius mainnet can be connected to the private blockchain system. Organizations' blockchain technologies are modified regularly thanks to Celsius' compatibility.
Celsius Historical Price Sentiments 2018 – 2022
Celsius had acquired $50 million during its original ICO release in 2018, which was a successful event. 
CEL had a standard rate of $0.058 on October 2. 
The costs continued to fluctuate slightly, remaining in the $0.04–$0.05 range till November. 
Price began dropping sharply from the start of November and peaked at $0.269 on December 9th. 
Heading on an uptrend, the CEL coin's price reached $0.032 by the end of the year.
Celsius had a positive start to the year, CEL's value was seen at $0.04515, on January 6th.
Although the industry wasn't very turbulent, the price hovered between $0.03 and $0.117 from March until June.
Prices declined significantly after June, reaching $0.04 in November 2019.
However, values subsequently spiked abruptly, touching $0.1572 on December 29.
As, prices fell abruptly, the cost of CEL was noted at $0.1507, on January 14th, 2020.
By the 3rd of February, the price increased to $1.701. 
The Celsius token's value skyrocketed again, rising from $0.191 on May 29 to $1.18 in October. 
Costs peaked at $2.28 in November, and by December 25th, the price had increased to $3.80.
The altcoin was seen trading at $6.48 on the 3rd of January.
Although costs continued to variate, by the 3rd of June CEL hit its ATH of $8.02.
Thereafter, the altcoin had a fall of over 40% by the 27th of June.
While the price did rise to $7.09 by the 4th of July, CRP failed to pick up steam.
The third quarter was turbulent for Celsius, the trade for the quarter was closed at $5.03.
Starting the final quarter at $6.04, Celsius took a steep fall to $3.35 by the 8th of December. That said, the year was closed at $4.718. 
2022
The coin began the year with a price of $4.33, falling from which, CEL price landed at $3 by January 13th. Further, it was trading at $2 on the 28th of January and retained this price margin for the rest few days of the month. The coin joined the second month with a price of $2.45 and hovered around that price target until the 7th of February. 
Moving forward, Celsius was changing hands at $3.46 by the mid of March. The coin remained stuck to the cost of $3.23 for the remaining days of the month. The price of CEL fell to $2.067 on the 13th of April. 
Ahead in May, the value zig-zagged around the $2 price margin. However, the downtrend didn't stop here, as the price plummeted to $0.1711 by the 13th of June. It finally broke the momentum to reach $1.89 on the 21st of June. The altcoin is presently changing hands at $0.7579. 
FAQs
Will CEL Surpass its Current ATH?
Although, CEL has a good chance of setting new records this year. A new ATH seems distant from the current position.
How high will CEL price rise by the end of 2023?
As per our CEL price prediction, the price of the altcoin could hit a maximum of $6.562 by the end of 2023.
Where to Buy CEL Tokens?
Consumers can buy CEL coins via cryptocurrency exchanges, including OKEx, FTX, Bybit, HitBTC, and FMFW.io.
What will be the maximum price of Celsius by the end of 2025?
CEL's price might hit its potential high of $14.036 by the end of 2025.
Is Celsius a profitable investment option?
Since Celsius was the first to offer "smart contracts" without human interaction, it may shape the future, making it a sound investment.
Was this writing helpful?
No
Yes