Cryptocurrency Price Prediction
Ankr Price Prediction 2022, 2023, 2024, 2025: Will ANKR Price Go Up?
Over the years, numerous platforms have mushroomed in order to cater to the industry's needs. And with web3 foundation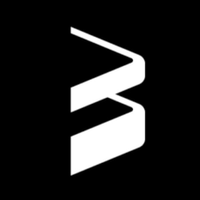 web3 foundation Tech & Design (Software)
, blockchain networks are redefining the true value of a decentralized financial system. In the near future, such platforms could grow vigorously. Notably, ankr
ankr [email protected] Crypto / Blockchain Solution
is one such platform that brings movements of DeFi and Web3 together.
ANKR Price had seen spectacular swift moves in the past year. The ecosystem has successfully launched Blockchain API services and enabled enterprises to connect to Web 3 safely. With their enterprise-grade node infrastructure to benefit from staking, data analytics, and dApp development.
Would like to dive into the ocean of this futuristic technology to yield benefits? The article bestows you about fundamentals, short-term and long-term ANKR price predictions.
Overview
| | |
| --- | --- |
| Cryptocurrency | Ankr. |
| Token | ANKR. |
| Price | $0.028 |
| Market Cap | $270,661,385 |
| Trading Volume | $12,949,144 |
| Circulating Supply | 9.66B ANKR |
| All-time high | $0.2252 on March 28th, 2021. |
| All-time low | $0.0007111, March 13th, 2020. |
Ankr (ANKR) Price Prediction
| | | | |
| --- | --- | --- | --- |
| Year | Potential Low | Average Price | Potential High |
| 2022 | $0.02584 | $0.03132 | $0.03665 |
| 2023 | $0.03333 | $0.04832 | $0.06259 |
| 2024 | $0.05423 | $0.07700 | $0.10121 |
| 2025 | $0.09098 | $0.13486 | $0.17373 |
Ankr Price Prediction For Q4
A positive approach by the marketers in the final quarter could call for a bull run. Seeking impetus from which, the price of ANKR could soar to a maximum of $0.03665. On the flip side, a possible financial crisis, or regulatory clampdown, might invite the bears. Which might result in a fall to $0.02584. Constrained by a linear momentum, the average price might land at $0.03132.
ANKR Price Forecast For 2023
According to the platform's vision, the network is yet to bring revolutions in Web 3.0 and streamlined dApp creation. In such a scenario, it would soar up to $0.06259 by the end of 2023. Failure in the launch of upgrades and probable domination of bears would plummet the price to $0.03333. That being said, the average price might land at $0.04832.
Price Prediction Of ANKR For 2024
The stout hold of the network in the multi-chain ecosystem, with interoperability, neutrality, and decentralization. It might attract a host of adoptions, collaborations, and investments. This could further supplement the user base. As a result of this, the price of the altcoin might claim the $0.10121 mark. In contrast, emerging rivals and ebbing dominance could slash the price to $0.05423. Conversely, an equilibrium in buying and selling pressures could conclude the year at $0.07700.
Ankr (ANKR) Price Prediction For 2025
As the Decentralized internet could disrupt wholesome technology in the coming years. With the hopeful events in line, the future seems to be really lenient for Ankr and new landmarks are awaited on its way. If the network successfully accomplishes the planned integrations, then the price may clinch a high of $0.17373.
On the contrary, if the platform fails to gain the traction of the user base. And fails to execute the events as per the schedule, then it may get defeated by its competitors. In such a case the price may plummet to a minimum of $0.09098. Successively, an ebbing stance and stiffer competition could settle ANKR's price at $0.13486.
CoinPedia's ANKR Price Prediction
The network might continue to focus on its core principles, whilst attracting a larger crowd. As per the formulated price prediction of Coinpedia. The price of ANKR might claim a pricier tag of $0.035 by the end of 2022. Conversely, it could also dip to $0.025, if it fails to impress investors and hodlers.
Market Analysis
| | | | | |
| --- | --- | --- | --- | --- |
| Firm Name | 2022 | 2023 | 2024 | 2025 |
| Wallet Investor | $0.0123 | $0.00471 | $0.00413 | $0.00117 |
| Gov. Capital | $0.0469 | $0.158 | $0.3050 | $0.469 |
| Digital Coin Price | $0.0279 | $0.0447 | $0.0583 | $0.0721 |
Click here to read our price prediction of 1inch Network (1INCH)!
What Is Ankr (ANKR)?
Ankr is the multi-chain platform built on Ethereum that enables tranquil and affordable blockchain node hosting solutions. The protocol intends to combine staking and DeFi to make developing and earning simple. It brings two movements simultaneously: Decentralized finance and Web3.
DeFi movement sets up the structured financial system for Web3, while Web 3 movement includes dApps, smart contracts, and protocols. By connecting them together, Ankr strengthens the crypto economy. In order to power the bridge, the ecosystem utilizes computing power backed by DLT to source data. That are interlinked to developers and stakers via data centres at affordable fees.
Thereby, users could easily build and deploy decentralized applications and stake their balance to earn profits. The network has its own native token known as ANKR. It could be utilized to take part in on-chain governance and to pay for services such as API services and node deployment. Further, the token benefits the holders by acting as insurance. Besides, ERC-20 Ankr tokens could be deposited in any wallet that powers Ethereum.
ankr
Crypto / Blockchain Solution
Ankr Network is a cloud-based blockchain infrastructure for business applications and is the first company to leverage both blockchain and hardware for cloud and data security purposes. The company provides a Web3-native infrastructure platform and incorporates a plan to develop Proof of Useful Work (PoUW), a self-sustaining blockchain framework that uncovers the potential of idle computers. Ankr company was founded in the year 2017, and the company's specialties include Blockchain, Defi, Staking, and Developer Platform. Ankr leverages idle cloud resources in data centers and edge devices and provides a solution to create, deploy, and monitor projects and applications across any environment. It provides the fastest, most reliable Web3 infrastructure that permits the community to see why top protocols and decentralized applications are depending on Ankr to win Web3. The platform is built along with numerous leading organizations such as Polygon, Binance, Aave, Optimism, SpiritSwap, and Avalanche. The platform allows stakers to stake and earn with their staking products by staking directly into users' decentralized applications. It integrates Web3 wallets, NFTs, and monetization tools to support any web2 game into a web3 and makes the game developers to the next level through Ankr's web3 tools.
Fundamental Analysis
Ankr platform was founded back in 2017 by Chandler Song and Ryan Fang. Initially, it was launched as a distributed computing network at Berkeley University in California. The primary vision behind finding this platform was to build decentralized internet that is relied on distributed ledger technology (DLT).
The chief co-founder Chandler Song served as an engineer at Amazon Web Services and presently he is the CEO of Ankr Network. Another co-founder, Ryan Fang accumulated knowledge as an investment banker at morgan stanley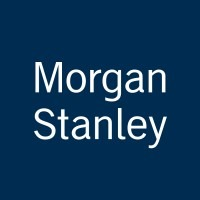 morgan stanley Financial Service Provider
.
Chandler Song presented Ryan Fang to blockchain and Bitcoin back in 2014, where he convinced him into buying about 22 BTC together. Howbeit, during 2017 profits of those Bitcoins helped to seed that funded their Ankr product. As a whole, their team consists of dedicated traders passionate about disruptive technologies are spread across 16 countries.
Recently, the Ankr network has allocated a $10 million grant to power innovative Web 3.0 projects. Further, the team is confident of their project, as it achieves faster, smarter and enables access to the blockchain by using the token.
Historic Market Sentiments
2020:
Although the Ankr protocol had managed to attain significant milestones. The price failed to capture the momentum, it hovered around the range-bound scale between $0.007 to $0.014 throughout the year.
2021:
After prolonged consolidation of around $0.009374, the asset managed to break at $0.0099 on the 15th of January.
However, a formidable rise in bets sailed the price momentum to an ATH of $0.2252 in March.
Owing to the heavy Chinese market crash on May 19th, the ANKR price has undergone a steep fall plummeting to $0.05537.
The ANKR price made two consecutive leg ups in the 4th quarter. In its very first leg up, the protocol surged by more than 100% from $0.05911 to $0.1239.
In the second leg up, the Ankr price soared by another 100% reaching $0.1746. In the meantime, a market crash that happened on 4th December plummeted the price to $0.1142.
Comparison
| | |
| --- | --- |
| Ankr | Polygon |
| Ankr Price Is Down 72.30% Since January 1st. | MATIC Price Is Down 68.57% Since January 1st. |
| YTD Returns: -69.6% | YTD Returns: -40.6% |
| Ankr Price Is Down -87.71% From ATH. | MATIC Price Is Down -73.6% From ATH. |
| ROI: +116.59% | ROI: +16915.16%. |
To read our price prediction of Anchor Protocol (ANC) click here!
FAQs
Is ANKR a good investment?
As Web 3.0 is poised to flourish, it could turn as a good investment for the long term.
What is ANKR staking?
Ankr's liquid staking protocol permits ETH holders to partake in Ethereum 2.0 staking and acquire staking rewards. Without handling a node and latching your ETH for an unknown period of time.
How does Ankr work?

The Ankr platform is a decentralized cloud-computing platform. It makes use of idle resources from underutilized data centres to run the network.
What will the maximum price of ANKR be by the end of the year 2022?
If it makes headway to bring further disruption to the decentralized internet. It might claim a maximum of $0.03665 by the end of 2022.
How high may ANKR price hit by the end of 2025?
Ankr (ANKR) has tremendous potential to reach new peaks as it intends to enhance Web 3.0 projects. Wherefore, the price might climb as high as $0.17373 by the end of 2025.
Was this writing helpful?
No
Yes