News
CEL Token Spike 15% As FTX Bids To Acquire Celsius Network
The year 2022 has seen many acquisitions among which the crypto exchange FTX has been the major contributor as the exchange has acquired major distressed firms. In the month of July, FTX had eyed acquiring the Bithumb exchange and now the firm is looking forward to buying crypto lender Voyager Digital and Celsius network.
At the start of this week, FTX won the bid against Binance to acquire the assets of Voyager Digital and now the firm is moving ahead to bid for the assets of Celsius Network. As per the reports the firm is also looking forward to raising $1 billion from the market.
The Celcius acquisition comes after its CEO alex mashinsky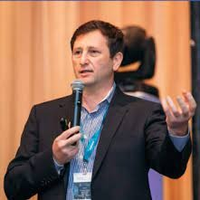 alex mashinsky founder and ceo at celsius network Celsius Network's Founder and Chief Executive Officer is Alex Mashinsky. He is a professional entrepreneur of seven NYC-based startup companies. He founded two of New York City's top 10 venture-based exits in 2000. Before founding Celsius Network, he founded Governing Dynamics, an Israeli-American venture fund investing platform in the most promising growth firms in Israel, where he has been the Managing Partner since 2004. In the past, Alex has served as the founder and chairman of Transit Wireless, a leading 5G neutral host fiber infrastructure organization that offers cellular and Wi-Fi connectivity to large infrastructure projects. Alex has been honored with several awards for innovation, including being nominated twice by E & Y as an entrepreneur of the year in 2002 and 2011, Crain's 2010 Top Entrepreneur, the 2000 Albert Einstein Technology Medal, and the Technology Foresight Award. EntrepreneurChief Executive OfficerBoard Member
resigned yesterday, September 27th, months after the firm filed for Chapter 11 bankruptcy protection. Though his resignation is with an immediate effect, Alex has claimed to assist the company in giving its creditors the best outcome.
Now, if FTX successfully manages to acquire Celsius, the exchange will see its foothold in the majority of crypto sectors. However, it's still not known if Sam Bankman-Fried led companies which include FTX and Alameda Research are bidding to acquire all or only a few of Celsius's assets.
CEL Price Surge 15%
Celsius' network's native currency CEL which had plunged nearly 7% after the news of Alex Mashinsky's resignation was rumored around the space. However, now as the news of FTX bidding to acquire Celsius was announced, the CEL token price jumped nearly 15%. At the time of reporting, CEL is selling at $1.53 with a rise of 2.02% over the last 24hrs.
Along with a spree of acquisitions, FTX is also looking forward to relocating its headquarters from Chicago to Miami. Also, Zach Dexter is said to be appointed as a new president succeeding Brett Harrison.
Was this writing helpful?
No
Yes