News
FTX to Buy Voyager Digital Assets Valued at $1.4 billion
In a press release issued late Monday, voyager digital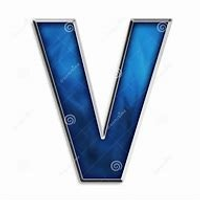 voyager digital Trading AppCrypto trading and Information
announced that exchange FTX had won the bidding war to purchase the assets of the bankrupt company.
Numerous media sources, FTX, Binance, and CrossTower were vying to buy the ailing crypto lender Voyager Digital's assets before it filed for bankruptcy. Each of the three exchanges has put out its own acquisition terms and conditions. Sam Bankman-FTX Fried's won the bid, though.
Following the news, the price of Voyager Token (VGX), which was trading at about 76 cents as of 04:17 UTC, increased by 3.76%.
Voyager Digital, a cryptocurrency lender, declared bankruptcy in July. Industry watchers had been closely scrutinizing Voyager's business procedures, particularly the way the Canadian-listed company claimed in marketing materials that the deposits of investors were insured by the Federal Deposit Insurance Corporation (FDIC).
According to a tweet by Voyager there announced FTX was the best bidder
According to Voyager, FTX's bid consisted of an incremental value of $111 million and the fair market value of its cryptocurrency assets at a future date, which is anticipated to be $1.31 billion at the current market price.
The bankruptcy of Voyager
The sector has been hit hard by snowballing problems ever since the collapse of the stablecoin TerraUSD. The cryptocurrency lender restricted customer withdrawals to $10,000 and a maximum of 20 transactions per day in June as a result of market conditions. Customers could access their money after "a reconciliation and fraud prevention process is finished," according to the company.
During the down market, FTX has been snatching up mergers and acquisitions. Throughout the bear market, numerous businesses have suffered. FTX and Alameda Research invested in companies that were about to file for bankruptcy this year and issued millions of dollars to help the companies.
Was this writing helpful?
No
Yes