Information
Overview of New Product / Service – Dual Assets
YouHodler has always been at the forefront of innovation in the crypto space with breathtaking products and services. This time, we are coming out with a fresh yield generation product to put back more money in your pockets from your assets you hodl. We labelled it Dual Assets. 
The product leverages the high yield generation tactics of decentralized finance (DeFi) merged with the ease obtainable from jupiter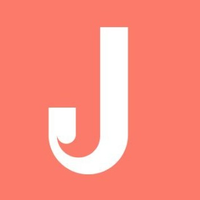 jupiter [email protected] Fintech Solution
platforms to usher in a practical and user-friendly wealth management product that could give returns up to a whopping 365% APR.
In Dual Assets, just like the name sounds, we have linked two cryptocurrency assets – just any other crypto asset with a stablecoin. This arrangement enables both the market and the product users to have the opportunity of earning a higher yield based on predicting the future growth potential of the asset involved. Customers with the intentions of better and more effective risk management plans have just stumbled upon a goldmine in this new product. It will more assuredly rake in more yield than the conventional crypto holding practices we are already used to.
So this is how it works
Participating in the Dual Assets product is done in very easy and straightforward steps. The idea behind it is to stake your coin and get back your payout in either the stablecoin you entered with or the normal cryptocurrency depending on the closing price of the crypto pair as at the time your staking plan elapses. Let's take Bitcoin for an example.
Assuming you selected the BTC/USDT pair with 2 days as your staking plan together with 100% APR, immediately 2 days elapses, the price of BTC/USDT will be checked so as to determine your settlement coin – whether BTC or USDT.
If the price of BTC is less than what it was when the position was opened, you get your payout in BTC including the 100% APR. If it was higher or equal, you get your payout and the accrued 100% APR for 2 days in USDT.
Why it is a great opportunity for you
You might want to question the entire process of the going to determine the price of your asset before determining which asset to pay you with but we can tell you that this setup presents a win-win situation for you not minding how stable or volatile the market might be throughout the duration of the staking plan you have chosen. You basically make money in the market even when the prices of assets in your portfolio are falling.
While it might seem like getting paid in a currency that just decreased in value looks like a loss, it will definitely lead to an interest because it was just the same thing as buying the market dip while still making some profits even from the dip you bought. You'll certainly discover this as your coin becomes profitable later when the market bounces back again.
Whichever way you desire to hodl your crypto, YouHodler has got you covered with great combinations of mouth-watering savings plans. You can charge your entire balance for staking with up to 8% APR on savings with another 100% on Dual Assets for a week with our great 7 day rates.
Was this writing helpful?
No
Yes