Cryptocurrency Price Prediction
Voyager Token (VGX) Price Prediction 2022, 2023, 2024, 2025: Will VGX Skyrocket To $10?
The year 2021 was a turning point for several cryptocurrencies. A combination of events caused the value of many altcoins to soar. Voyager Token (VGX) was one such token that garnered attention in the market due to its overall success.
Voyager Token is a cryptocurrency broker that offers traders an authorized and protected access point to crypto trading. Are you intrigued by the potential and concept of this cryptocurrency? If yes then this Voyager Token price prediction will clear all your doubts. So without any further ado, let's straight dive into the price forecast for 2022 and even beyond.
Overview
| | |
| --- | --- |
| Cryptocurrency | Voyager Token |
| Token | VGX |
| USD Price | $0.407 |
| Market Cap | $113,342,558 |
| Trading Volume | $4,118,995 |
| Circulating Supply | 278,482,214.19 VGX |
| All-time high | $12.54 (Jan 05th, 2018) |
| All-time low | $0.0169 (Dec 26th, 2019) |
*The statistics are from press time.
Voyager Token (VGX) Price Prediction
| | | | |
| --- | --- | --- | --- |
| Year | Potential Low | Average Price | Potential High |
| 2022 | $0.3366 | $0.4275 | $0.4957 |
| 2023 | $0.4388 | $0.6264 | $0.8537 |
| 2024 | $0.7287 | $1.0583 | $1.4391 |
| 2025 | $1.1947 | $1.8028 | $2.3540 |
VGX Price Forecast For Q4
The market could reach a new high of $0.4957 due to Q4's success and the execution of newer updates and innovations. Contrarily, unfavorable criticism and a lack of enthusiasm among traders can drive the price to $0.3366. So, we may anticipate a $0.4275 closing price on average.
Voyager Token Price Prediction For 2023
Voyager offers a commission-free investing platform. Users can invest confidently realizing they are getting the finest possible implementation without paying unnecessary expenses. with support from more recent adoptions and a positive relationship with the community members. The price can reach its yearly maximum closing price of $0.8537.
On the flip side, conditions like a financial crisis or governmental restrictions could force the price to drop to $0.4388. Accordingly, a linear perspective might indicate that the normal price would be $0.6264.
VGX Token Price Prediction For 2024
For both new and seasoned users, the exchange's UI can be overwhelming. The Voyager group designs each component and ensures that it is user-friendly and approachable. By the conclusion of 2024, the value of the VGX token is expected to rise to a peak of $1.4391 by gaining momentum from volumes.
Failing to stand true to its expectations, can result in criticism. In such a case, the price could fall to $0.7287. The lack of fulfilling efforts could lead to the price finding support at $1.0583.
Voyager Token (VGX) Price Projection For 2025
The Voyager token seeks to establish the most secure ecosystem for the holding and transfer of cryptocurrency for traders worldwide. Additionally, both within the crypto community and in the traditional financial sector, its team holds an impressive record of success. Moreover, with the invention of newer and better features on the platform, it could gain momentum to a pricier tag of $2.3540.
Conversely, a potential financial breakdown or a global market collapse might cause the price to fall to $1.1947 However, considering the bullish and bearish targets, the average price may find its base at $1.8028.
Coinpedia's VGX Price Prediction
The Voyager token VGX serves as the brokerage's native coin. Users within the Voyager ecosystem are rewarded, and interest rates increase rapidly. As per the VGX price forecast formulated by our experts, before the end of 2022, the coin might jump to $0.5. However, on the other hand, it might fall to the minimum price of $0.33.
Market Analysis
| | | | | |
| --- | --- | --- | --- | --- |
| Firm Name | 2022 | 2023 | 2024 | 2025 |
| Wallet Investor | $0.556 | $0.0179 | $0.01082 | $0.0134 |
| Digital Coin Price | $0.41 | $0.66 | $0.87 | $1.07 |
| Priceprediction.net | $0.44 | $0.64 | $0.89 | $1.30 |
Click here to read our price prediction of Reserve Rights (RSR).
What Is Voyager Token (VGX)?
Voyager Token is a cryptocurrency broker that offers a reputable and secure entry point to trading crypto assets. Besides this, Voyager is specifically designed to provide institutional and ordinary investors with a nearly instantaneous alternative for trading cryptocurrency assets.
A unique smart order routing system connects the cryptocurrency brokerage service, which debuted in October 2018, with more than a dozen cryptocurrency exchanges. Currently, it supports over 55 crypto assets. Moreover, in January 2019, the Voyager Token mobile app was released, making it even simpler for consumers to trade cryptocurrencies.
Meanwhile, when considering the native token of the brokerage, Voyager Token (VGX), is widely used to reward its users within its ecosystem. VGX also supports all its functions in its android app. This application likewise offers cashback rewards, and other services exclusive to Voyager users.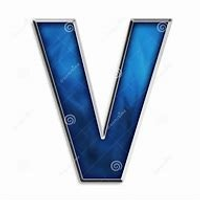 voyager digital
Trading App
Crypto trading and Information
Voyager Digital is the fastest-growing cryptocurrency platform where users can buy, sell, and trade 100+ digital assets with commission-free options with its easy-to-use mobile application. The voyager app supports bitcoin, Defi coins, stablecoins, and a wide variety of altcoins. The platform was created with the aim of securing your financial freedom by publicly trading, registering, and providing advanced fraud protection. The Voyager app is currently available for all US states, including New York state. The voyager community is working actively to obtain a BitLicense to operate in New York and internationally. The app provides an easy way to build and grow your crypto portfolio. In just three easy steps, you can become a crypto trader 1) downloading the app, 2) opening an account, and 3) funding and tracing. You can earn up to 12% in annual rewards on 39 digital assets by simply holding your digital assets in the Voyager app. With this platform, you can automate your investing, send funds with a swipe, and grow your crypto portfolio. It is the fastest-growing publicly traded cryptocurrency platform, founded by Steve Ehrlich in the year 2018 to bring a choice of options, transparency, and cost-efficiency to the marketplace. In terms of new products, the voyager has recently launched its new "Crypto For All" campaign across media channels in the United States in 2022, with the goal of bringing more humanity and accessibility to the world of cryptocurrency. The company also announced reaching several key business milestones and has completed 36 million consumer crypto transactions since the first release of its mobile app. In addition to that, it has exceeded over $5.5 billion in net new retail deposits since its inception.
Fundamental Analysis
Voyager Token's parent company, Crypto Trading Technologies, is run by a group with a deep experience in online brokerage services. Stephen Ehrlich, Philip Eytan, Gaspard de Dreuzy, and Oscar Salazar are all contributors to the project's founding. Voyager has developed a cryptocurrency trading network that remarkably resembles the customers that traditional online brokerages have.
The Smart Order Routing technique used by Voyager Token makes use of discrepancies in stated prices on cryptocurrency exchanges. With the use of this technology, traders may instantaneously connect with more than a dozen cryptocurrency exchanges. Also, allowing them to pick the best exchange rate feasible for their trades. The feature even makes it significantly simpler for traders to enter and exit their positions.
Here are some core features of the VGX
Users of Voyager Tokens also benefit from Cashback on almost all of their transactions.
The Voyager Token network offers traders a wide variety of cryptocurrencies to trade.
Beginner-friendly user interface.
Offers great liquidity and a fully secure platform to the traders.
Historical Price Analysis
2017-18
On July 18th, 2017, the Voyager Token debuted at $0.06 in the market.
In 2018, when the cryptocurrency market was performing extremely bullishly, the token saw its biggest breakout by reaching a record high of $12.54 on January 5th, 2018.
Another uptrend occurred for the Voyager Token, which peaked at $5.02 on May 10th, 2018.
The token continued to decline after reaching its peak in May, eventually selling at around $0.12 at the end of the year.
2019-20
After facing a huge downfall, the token continued a consistent trend in the year 2019 of $0.06713.
In October it starts falling again and reaches $0.02755 and continues till July 2020.
The year concluded at a price of $0.1539.
2021
The Voyager Token remained below $1 until 2021 after failing to break this trend for the following two years.
On January 30th, the token's price reached $2.80 for the first time in the past two years.
On February 20th, VGX reached a high of $6.90 after continuing to rise.
The coin concluded the year at a cost of $2.9115.
To read our price prediction of Solana (SOL) click here!
Wrapping Up
Since the Voyager token is an ERC 20 token, it can't be mined using a typical proof-of-work cryptographic algorithm. Also, its price confronted some severe breakouts in 2021 as well as 2022. So, it is important to discuss the pros and cons of the VGX token before concluding this price prediction.
FAQs
What will the minimum and maximum price of VGX be by the end of 2023?
The coin can strike record levels with a maximum and minimum trading price of $0.8537 and $0.4388 respectively by the end of 2023.
How high will Voyager go by the year 2025?
The token can break out of its bearish market to reach the highest trading price of $2.3540 by 2025.
Where can I buy Voyager VGX?
The altcoin is available for trade across prominent cryptocurrency exchange platforms such as CoinBase.com, Binance, CoinBase Pro, etc…
Is Voyager Exchange Legit?
Voyager is a platform that is publicly traded, audited, and controlled. It offers customers a high-security ecosystem for trading.
Can You Trade on Voyager?
You can trade on Voyager since it acts as a broker and gives institutional and private investors a platform.
Is Voyager a Wallet or Exchange?
Voyager is a cryptocurrency broker, not an exchange, and it has a wallet feature in its app. Currency transfers to Voyager accounts are possible using the Voyager wallet.
Pros
Access to several exchanges using a single account.
Supports more than 50 digital assets.
Allows trades without commission fees.
Cons
Uncertainty surrounding collapse and liquidity issues.
The tiresome procedure of verification.
Was this writing helpful?
No
Yes