PRESS RELEASE
Can Metacryp (Mtcr), With Its Referral Bonus, Compete With Well-known Platforms Like Near Protocol (Near) And Uniswap (Uni)?
Introduction
In a nutshell, cryptocurrency is decentralized digital money based on blockchain technology. The most well-known cryptocurrency, Bitcoin, was introduced to the public in 2009, and thousands of other cryptocurrencies have emerged since then. This new decentralized payment system has taken the world by storm, and investors across the globe now consider this a serious option for their investments. Unlike other currencies under the management of a central authority like US dollars, cryptocurrency management is distributed amongst its users via the internet.
Trading in crypto is also not as simple as it sounds due to its volatility. The recent crash in the crypto market is an example of the risk involved in crypto trading. Bitcoin (BTC), one of the most popular currencies on this market, experienced its worst crash in 2022 with its price being reduced to $20,000 from its peak of $68,000, making it the worst month in Bitcoin history since 2011.
MetaCryp (MTCR)
For tech geeks across the globe, the metaverse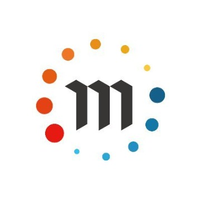 metaverse Dapp
has become a remarkable sight. To escape their mundane lives, people turn toward the metaverse as their savior. A relaxing world without any worries, customizable to everyone's unique taste. However, the currency used in this virtual world will only be digital, which is where cryptocurrencies like MetaCryp (MTCR) come into play.  
The MetaCryp network is to become the world's first GameFi space metaverse that will be built on the binance smart chain. This network intends to build the latest community-centric ecosystem based completely on crypto assets. MetaCryp network is determined to develop products in decentralized finance (DeFi), NFT applications, and advanced gaming systems.
The vision behind this network is to create an economy of users where they play and earn a living using the play-to-earn method. To eliminate single points of failure and centralized control, the MetaCryp network plans to be highly distributed and completely decentralized. In doing so, the network hopes to increase user confidence in the community.
NEAR Protocol (NEAR)
blockchain.com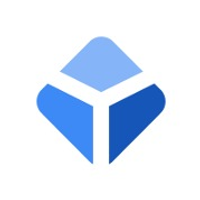 blockchain.com Crypto trading and Information
technology adoption continues to increase as it is becoming more mainstream. However, with the increase in the number of users worldwide, many blockchains run into scalability-related issues and challenges.
NEAR is a smart contract-enabled, layer-1 blockchain created in hopes of overcoming blockchain's scalability limitations. NEAR makes use of an efficient sharding technology called nightshade that helps validators in achieving scalability. Ever since its launch in 2020, NEAR has become a decentralized cloud media to host multiple decentralized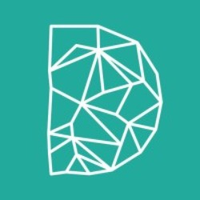 decentralized [email protected] Event Organiser
applications. In addition, it also offers cross-chain interoperability with the help of Rainbow Bridge and a layer-2 solution. 
Uniswap (UNI)
Although most crypto trading is done on centralized exchanges like Coinbase or Binance, some people still prefer a decentralized exchange where they can trade in a non-custodial manner. uniswap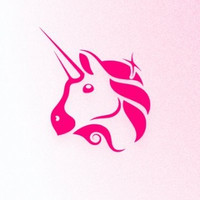 uniswap [email protected] Decentralised Exchange
is a well-known open-source decentralized exchange that runs on the ethereum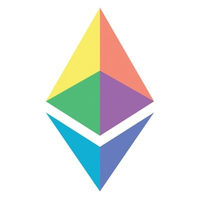 ethereum Blockchain NetworkTechnology
blockchain. Therefore, it means that Uniswap is not owned or operated by a single entity, rather it uses a trading model known as automated liquidity protocol.
It runs on two smart contracts known as Exchange and Factory contract. The Factory contract adds new tokens, whereas the Exchange contract facilitates all token swaps. Uniswap currently stands as the fourth largest Decentralized Finance (DeFi) platform with over $3 billion worth of crypto assets locked away on its protocol.
Conclusion
Uniswap (UNI) being the fourth largest decentralized exchange today, will always have a strong community of supporters. Moreover, other protocols like NEAR have been developed to overcome some of the major blockchain limitations like scalability. However, the recent boom in the gaming industry and technologies like Metaverse have made it clear that metaverse cryptocurrencies are not to be taken lightly.
The gaming industry has gone above the $180 billion mark in recent times and is expected to further increase in the future. Moreover, cryptocurrencies have attracted around 3 million active users on metaverse. These facts alone are enough to prove the kind of growth that can be expected from metaverse cryptocurrencies like MetaCryp (MTCR).
In addition, bonuses have also been included to gather an even bigger community of investors and developers. People buying MetaCryp tokens using BTC will receive 8% more tokens as a bonus and buying using ETH will grant an even better 10% bonus. Moreover, referring a friend will also grant a bonus amount to both the investor and that friend. In the case of MetaCryp, spending $400 will allow the investor and his friend to receive a $100 bonus amount each.
Website : https://www.metacrypt.org/
Disclaimer: This is a press release post. Coinpedia does not endorse or is responsible for any content, accuracy, quality, advertising, products, or other materials on this page. Readers should do their own research before taking any actions related to the company.
Was this writing helpful?
No
Yes