PRESS RELEASE
B2Broker Rolls Out White Label cTrader Off-The-Shelf System
The global leader in delivering financial and technological services to the FX and cryptocurrency industries, B2Broker, is pleased to announce the rolling out of its cTrader White Label solution. This product was developed to provide brokers with convenient and direct access to the multi-asset forexexpo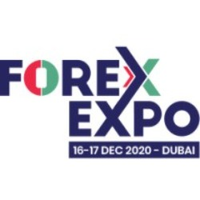 forexexpo [email protected] Event Organiser
and CFD trading platform, which is one of the most famous and popular on the market today. Experienced traders frequently choose the cTrader platform because of its cutting-edge features and sophisticated trading tools. Due to this brand new White Label package, brokers will be able to unleash the full potential of the cTrade platform, providing their customers with a complete and best trading experience.
About cTrader White Label
Based on our slick user interface, which can be branded in any design style imaginable, the fully-featured brokerage infrastructure gives both institutional businesses and retail organizations the ability to build specialized experiences representing each company's taste or preference!
With the innovative trading tool White Label cTrader, you can rapidly and readily start your own Forex, cryptocurrency, or multi-asset brokerage firm in no time. The same White Label solution will elevate your existing brokerage to a new level and will surely be a big hit with your current customers.
White Label cTrader is a thoroughly tried-and-true high-class solution for your brokerage firm. It is an effective and simple trading platform with all the required features without being overly complicated. You won't have to worry about integrating with CRM or back-office systems, putting crypto processing into place, or creating a whole infrastructure. Without the need for extra investments, such as buying a cTrader server license, altering settings and configurations, or finding and integrating a dependable liquidity provider, the White Label cTrader offers all the assets, tools, and resources necessary for achieving success. And all this is in addition to a support desk available 24/7 to address any problems or resolve any queries.
cBroker – Powerful Tool for White Label cTrader
cBroker is a back office program that manages customer accounts and deals with trading inquiries. Here you have total control over the trading environment of cBroker, thanks to its straightforward and easy interface. Every piece of data that moves through the system is combined and tracked by cBroker, making it a crucial administrative tool and settings panel. Additionally, you will always have unhindered access to all settings, operations, and information, giving you complete control over every element.
cTrader Copy
As a highly customizable investing platform, cTrader Copy makes it easy for traders to copy other traders' strategies or to offer their own for copying by other traders. Using cTrader Copy is a great and sound approach to gaining more customers, increasing the audience, and providing an extra source of income.
With cTrader Copy, traders can choose from a wide range of trading options, thanks to its exceptionally user-friendly platform. Moreover, a Copy Stop Loss feature allows traders to select the risk level they are willing to take, the assets they prefer to trade, and the amount they want to invest.
cTrader Open API
Utilizing The cTrader open API, you can launch your own platform on top of it that will meet your preferences and requirements simultaneously, allowing you to create your own particular trading apps.
A substantial portion of the systems on the market do not allow you to design and modify your own trading interface or construct your own mobile trading applications. But with White Label cTrader, you may modify the platform's user interface to suit the branding of your business and the needs of your traders. Thanks to cTrader White Label's adaptability, you can perform such a task rapidly and effortlessly. Furthermore, your trader's room may be easily linked with the solution, enabling you to continue utilizing all of your essential trading features and any other apps you may choose to employ. You may design the ideal user interface from scratch or choose from among the numerous well-liked ones currently on the market, such as TradingView or others. cTrader White Label provides you with a package of powerful tools for working in the financial markets, such as: creating custom platform labels, banners, symbols, user interface settings that are just right, technical analysis indicators, and software applications.
Prime of Prime Liquidity Pool
A Prime of Prime Liquidity Pool is included with the cTrader White Label solution, meaning that you'll have access to the greatest rates from the top prime brokerage firms, prime of primes, and financial institutions that are world leaders in their fields. FX, Metals, Commodities, Indices, Cryptocurrencies, Equities, and ETFs are just a few of the seven major asset classes covered by Tier 1 Liquidity and represented by over a thousand trading instruments. More precisely, we provide access to 110 FX symbols and 150 cryptocurrency CFDs, two of the best trading products on the market.
B2Broker and cTrader
For individuals wishing to start their own FX, cryptocurrency, or multi-asset brokerage company or to elevate their existing brokerage, B2Broker's cTrader White Label platform is an ideal choice.
"cTrader is a well-known platform with a proven track record of success, and it is used by all the market's top brokers. A quick search on the Appstore for cTrader will reveal all the major companies that use this platform.
We believe that in today's ultra competitive markets, every broker must offer a wide variety of trading platforms to its clients. Otherwise, the broker would lose clients who wish to trade on the cTrader platform. In addition to the traditional trading capabilities provided by the MT platform, cTrader will almost certainly attract a new category of traders and investors.
When it comes to managing your crypto brokerage, and its algo capabilities, cTrader is one of the top solutions on the market.
Since 2021, we have been seeing a growing demand for cTrader among cryptocurrency brokers. Since many cTrader brokers use our liquidity offering, we decided to open a whole new world for brokers that want to grow more sophisticated and cater to traders' needs, rather than requiring them to use a single platform," B2Broker CEO Arthur Azizov.
With the cTrader White Label platform from B2Broker, you can anticipate even more features and advantages. Keep checking back for changes, and feel free to contact us if you have any questions.
Disclaimer: This is a press release post. Coinpedia does not endorse or is responsible for any content, accuracy, quality, advertising, products, or other materials on this page. Readers should do their own research before taking any actions related to the company.
Was this writing helpful?
No
Yes