News
SkyBridge Suspends Fund Withdrawals, Peter Schiff Warned Scaramucci
As the Federal Reserve raises interest rates to combat rising inflation, the global stock and cryptocurrency markets have tumbled.
Investor morale has been depressed by the central bank's hawkish monetary policy stance as they worry that the US economy may enter a recession.
While there have been two market meltdowns and a wave of company bankruptcies among some of the largest firms in the cryptocurrency industry, including lender celsius network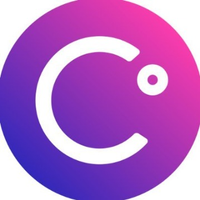 celsius network [email protected] Lending & Borrowing





Followers : 1 View profile and crypto hedge fund three arrows capital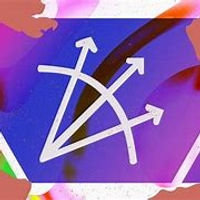 three arrows capital Funding


Followers : 0 View profile , the S&P 500 earlier in June entered the bear market territory, signaling a weakening stock market.
The market value of all cryptocurrencies has decreased by almost 66 percent from its high, while bitcoin has lost 50 % during the same time.
SkyBridge Capital has also ceased permitting customer withdrawals from one of its funds, following the example of Celsius, which is currently the top worldwide funding organization and the market leader in the crypto lending sector.
A Liquidation On The Horizon?
According to a Bloomberg report, one of Anthony Scaramucci's funds, , which was established in the United States, has stopped allowing investors to withdraw money due to the prolonged decline of the stock and cryptocurrency markets. 
Remembering the previous instance, as reported by the media, Anthony Scaramucci was fired 10 days after being hired as Donald Trump's White House Communications Director in late 2017 as a result of a number of scandals.
Peter Schiff, a well-known opponent of cryptocurrency, got wind of the incident and expressed his opinion.
Skybridge Capital's foray into the bitcoin market will occur at its height, according to Schiff, who claimed he forewarned Scaramucci of this.
This step allowed a lot of major players to sell their interests to Skybridge and get cash, according to the financier.
Legion Strategies is the aforementioned fund. The fund contains private enterprises that are challenging to sell, according to a Bloomberg source, making up around one-fifth of the total.
Furthermore, according to the reports, approximately a quarter of the net assets of Legion Strategies were invested in additional funds run by Skybridge that contain cryptocurrency and other digital assets.
So the fund also took part in a private investment round at FTX, one of the biggest cryptocurrency exchanges.
This revelation increased the negative sentiments in the cryptocurrency market, but the company reassured investors that there is no need to worry about a fund liquidation because it is unleveled.
Puerto Rico's Leaders and Schiff's Complicated Relationship
Relationships between crypto and Puerto Rico leaders are complicated for Schiff although Peter Schiff's advice and cautions, the customer accounts of his Puerto Rico-registered bank, Europac, are still blocked and it continues to face major regulatory issues.
The most recent time he addressed the issue, a pro critic of cryptocurrencies claimed he would sell the struggling bank even for Bitcoin if it would aid in consumer repayment. Since then, nothing new has emerged.
Was this writing helpful?
No Yes