News
Microstrategy To Reveal Q3 Report Soon, More Bitcoin Accumulation Ahead ?
2021 was a great year for the crypto industry as most of the large-cap cryptocurrencies like Bitcoin that hit an all-time high. However, 2022 was just as disastrous. Stocks, bonds, crypto assets and several other risk assets faced severe crashes.
However, after being under bearish control for such a long time, the crypto market seems to be recovering. Bitcoin has regained its crucial $20,000 level and is currently trading at $20,501.
Microstrategy Suffers Losses
Microstrategy, which holds a record for having the largest bitcoin org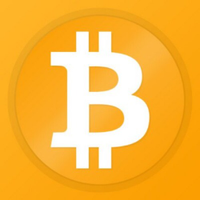 bitcoin org Event OrganiserTechnologyPayment solution
holding, is set to reveal its quarterly earning reports. Investors and traders are eagerly looking forward to the strategy that the company is expected to reveal in its report. At the moment, the company's Bitcoin holding is around 50% unrealized loss against the total investment made to buy Bitcoins.
The firm's Q2 report was not great as it had reported a loss of nearly $1 billion. It's important to know that even after the flagship currency managed to gain $20,000, most Bitcoin investors are still trading in losses. Microstrategy is popularly known for accumulating Bitcoin whenever there is a price drop. Would the terrible macroeconomic conditions have brought a change in the company's approach toward BTC and crypto, in general?
Earlier in August, michael saylor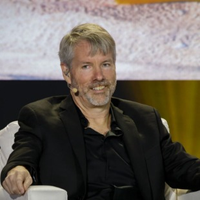 michael saylor president and chief operating officer at coinbase at coinbase Micheal J Saylor is the greatest visionary in the Information Systems industry. An enthusiastic blockchain influencer, and a splendid leader. He believes that prudent institutional investors should only consider trusting a crypto-asset network after it has operated reliably for at least ten years without a hard fork. He is an American entrepreneur and business executive, who co-founded Microstrategy, a company that provides business intelligence, mobile software, and cloud-based services, under his leadership Microstrategy has grown at a tremendous rate and made a mark in the BI industry, and he is chairman and CEO of the same Microstrategy. He is a vocal advocate of bitcoin. He is highly skilled in enterprise software, and also has a rich knowledge of numerous fields including analytics, data warehouse, leadership, SaaS, management, cloud computing, startups, professional services, enterprise architecture, mobile devices, and many more. In 1983, he matriculated at the Massachusetts Institute of Technology (MIT) on an air force ROTC scholarship. And then he joined the Theta delta chi fraternity, through which he met the future co-founder of Microstrategy, Sanju k. Bansal. He graduated from MIT in 1987, with a double major in aeronautics, and science, technology, and society. He is engaged in volunteering at Saylor Academy as a Trustee, which provides free college education to all students worldwide. The way he expertizes himself in bitcoin, people started calling him the bitcoin bull, he is the most optimistic person when it comes to bitcoin. He expects that the entrepreneur will always keep buying Bitcoin every time it dips. The bitcoin community has begun to rise to the fact that his company might own too much bitcoin. Owning too large a portion of bitcoin could be harmful to the cryptocurrency's decentralized culture that Bitcoin has so rigorously built over the years. He is still expected to be a principal BTC champion throughout the year. Instructing businesses about Bitcoin potentially through his powerful podcasts and learning courses. [email protected] EntrepreneurChief Executive OfficerChairmanAuthor
resigned from the post of Microstrategy CEO, but continues to act as the company's executive chairman. At present, he is also concerned with matters related to Microstrategy's Bitcoin acquisition strategy and other crypto-related matters.
Bitcoin Treasuries claim that, as of October 2022, Microstrategy holds 130,000 BTC and in the month of September, the firm had purchased 301 BTC worth around $19,851.
Was this writing helpful?
No
Yes