News
Crypto Market Outlook For September 2022! Is Worst Yet to Come?
The history of the crypto markets over the past 12 years is being examined by a well-known analyst to predict how this month's performance of digital assets is likely to pan out.
Popular cryptocurrency trader benjamin cowen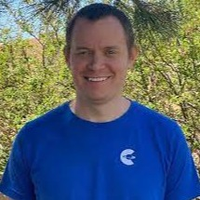 benjamin cowen founder, ceo at Cryptoverse Benjamin Cowen is a researcher, financial analyst, YouTuber, and the founder of the "Into The Cryptoverse" analytics website and community in the United States. "Into The Cryptoverse" includes, among other things, subscription-based crypto market reporting, price research, and risk analysis. Benjamin Cowen earned a bachelor's degree in science with a minor in mathematics and physics from North Carolina State University in 2012. Cowen went on to get a Master of Science in Nuclear Engineering (2015) and a Doctor of Philosophy in Nuclear Engineering (PhD.) from the University of New Mexico School of Engineering (2018). He had 720,000 subscribers and over 71 million cumulative video views as of this writing. His YouTube videos include trend analysis and price predictions, but he also occasionally posts video introductions to several cryptocurrencies. He delivers the paid "Into The Cryptoverse" reports in addition to freely available analysis videos on YouTube (the Premium List). Members receive weekly reports that include, among other things, video updates on the state of crypto, risk analysis data, logarithmic regression analysis, price analysis, and thorough weekly reports. EntrepreneurChief Executive OfficerMarket Analyst
informs his 766,000 YouTube subscribers in a new video update that bitcoin org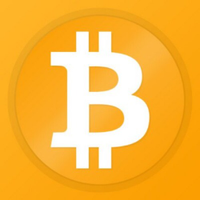 bitcoin org Event OrganiserTechnologyPayment solution
(BTC) has seen bloodshed in nine out of the last twelve September.
As per analyst "If we go back and look at all the prior Septembers, just going back to 2010, you can see in fact that all but three of them have been red and the only ones that were green gave about 2.5% move to the upside, a 6% and a 15% move to the upside."
In comparison with ETH, Cowen claims that the historical data for ethereum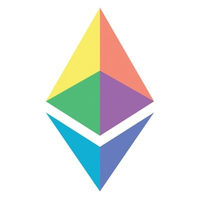 ethereum Blockchain NetworkTechnology
(ETH), the most popular smart contract platform, also exhibits a similar tendency.
"We could also take a look at other things, like Ethereum, and question whether those are producing the same kind of results, and generally that is correct statistically."
Cowen predicts a -12% movement for ETH in September. He categorically specified that not all Septembers are red. However, historically speaking, couple of Septembers were in green, but on average, you would expect it to be red.
What September Looks like For Crypto Market?
Looking at the trajectory of the total market capitalization of cryptos, Cowen analysed the prior year's data and demonstrated the historical September woes of the asset class.
Looking at the data, he said that the only month that has experienced a decline since 2010 is September.
The last time September was positive for the entire asset class was in 2016 and 2015. However, September has not been a terrific month for the last five years.
If you look back to say 2017, the average return in September is approximately 7.5% to the downside. In the past, September has not been a favorable month for cryptocurrency.
Do we absolutely need a red month as a result of this? No, it does not, and the reason for this is that just because something occurs frequently, it does not necessitate that it also occurs frequently.
Although the overall trend in cryptocurrency has been bearish during September, Cowen points out that it's still feasible for the crypto market to end the month in green.
Was this writing helpful?
No
Yes