News
Coinbase Shareholders Could Be At High Risk Due To Dilutions – Warns JP Morgan Analyst
After the recent revelations on Insider trading by Coinbase's former Product Manager, another major bad news hit coinbase shareholders.
Recently, coinbase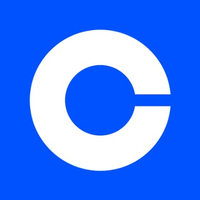 coinbase [email protected] Centralised Exchange
resorted to employee layoffs amid the market crunch, and now it is in the news for some wrongdoings. As per JP Morgan, the exchange has to adopt alternate methods as part of its employee compensation plans. 
Coinbase Shareholders At High Risk of Dilutions
Wall Street announced that Coinbase shareholders "face the risk of higher share dilution stemming from restricted stock units."
The (RSUs) restricted stock units can be included in employee compensation plans; this is the same for shareholders of Robinhood as well.
As per JP Morgan's analyst, Kenneth Worthington, "Coinbase's declining stock price could increase share dilution by 7% annually in coming years".
To provide incentives to the staff while keeping the cash remuneration expenses lower, both companies issue equity in the form of restricted stock units to their employees.
In this situation, Coinbase can be easily compelled to compensate employees by issuing additional shares, but this could lead to a very high dilution of existing shares. A JP Morgan analyst added that the dilutions could reduce the company's value by 30% in the next five years. Last month, Goldman Sachs also downgraded Coinbase's ratings amid a market crunch.
How badly are these developments likely to impact Coinbase in the long run? Comment your thoughts down below.
Was this writing helpful?
No
Yes