News
3AC Co-Founders Finally Break Silence, Claims The Whole Situation Was "Regrettable"
For the first time since filing for bankruptcy, the co-founders of the troubled hedge firm, three arrows capital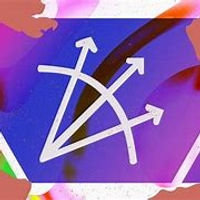 three arrows capital Investment platform
, have provided details regarding its premature downfall.
In an interview with Bloomberg, they broke their month-long silence.
The co-founders, su zhu
su zhu co-founder at Three Arrows Capital Su Zhu is popularly known as the CEO and chief investment officer of three arrows capital. A cryptocurrency-based hedge fund headquartered in Singapore. He founded the company in 2012 with Kyle Davies, a former high school classmate. The two co-founders, who are currently among the world's biggest crypto holders, started their association at the kitchen table of their shared apartment in Singapore. He has experience with various jobs such as being a co-founder, CEO, and CIO, at three arrows he has been a trader for years at Deutsche Bank. and again worked as a trader in Flow traders. Zhu has given a forecast on the adoption of Bitcoin in 2022, tweeting: "I'm only going to make one prediction for 2022 and it's that at least 10 nation-states will make BTC legal tender." He hasn't referenced much about Ethereum, likely because as he framed in late 2021, he believes the platform fails to impress anyone concerning further developing expenses. In general, He is supposed to keep tossing his weight behind inventive tasks and initiatives. In mid-2022, Three Arrows Capital reported it had driven a private token deal for Ethereum contender Near Protocol. EntrepreneurChief Executive OfficerChief Information OfficerTrader
and kyle davis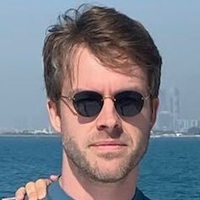 kyle davis Founder at three arrows capital Kyle Davies is the founder of the company, Three Arrows Capital. He is one of the world's biggest crypto holders, with a portfolio worth billions of dollars. He is among the early investors in the crypto space as well as an evangelist for the underlying technology. Kyle Davies, along with Su Zhu, established Three Arrows Capital at the kitchen table of their flat in 2012. He is one of the Wall Street pioneers who have adopted the ever-growing crypto environment, along with Dan Morehead of Pantera Capital and Mike Novogratz of Galaxy Digital. Right after completing his studies, he joined Credit Suisse as a derivatives trader in Tokyo. Consequently, after three long years at the Swiss bank, he dropped out and successfully launched the platform, Three Arrows Capital, to start trading traditional currencies in emerging market spaces. EntrepreneurInvestor
, called the collapse "unfortunate" and rejected allegations of withdrawing money from the fund before its collapse.
In a Nutshell: Here Are The Highlights Of The Interview
Crippling Debt: It appears that the collapse of the Terra ecosystem served as the catalyst for Three Arrows, also known as 3AC, and caused repercussions in the cryptocurrency market. Amounts totaling $2.8 billion are allegedly still owed to investors by the bankrupt fund. A 1,157-page court document filed on Monday, with individual claims totaling more than $1 billion, showed the magnitude of the hedge fund's debt after its collapse.
Location: The article further stated that although the founders declined to reveal their whereabouts, one of the lawyers on the call claimed that the United Arab Emirates (UAE) was their eventual destination
Future plans: Zhu claimed they must visit Dubai soon to determine whether or not their plans to relocate their company there will be profitable or if something else might be in store for them in the future.
Alleged Cause of the Downfall: Zhu also claimed that leveraged trades in anticipation of a positive rebound in the cryptocurrency market were to blame for the fund's demise. He contrasted the collapse of 3AC to that of celsius network

celsius network

[email protected]

Lending & Borrowing

Cryptocurrency investment

, a cryptocurrency lending company that stopped accepting withdrawals and sought bankruptcy protection after running out of cash to honor customer redemptions.
Terra: The Terra ecosystem and its token, LUNA, fell to zero in May, making one of 3AC's most significant investments go up in flames. Despite making an effort to maintain a low profile, the pair says that they are working with the authorities.
The reason for 'ghosting': Due to people's increased death threats, the 3AC executives stated that they are cooperating with law enforcement and have chosen to maintain a low profile till the situation is under control.
Was this writing helpful?
No
Yes