Information
The Best Superlayer Projects Revolutionizing The World
Superlayer is one of the biggest new Web3 launchpads. Its main goal is to create a community of builders that'll unlock our future through the power of tokenization. The company helps Web3 startups launch and reach their full potential on the open market.
Today, we'll be looking at the best Superlayer projects that show promise in revolutionizing one or more aspects of today's society. Without further ado, let's get into it.
1. Taki – An Innovative Take On Social Media
Taki is a social media platform on the solana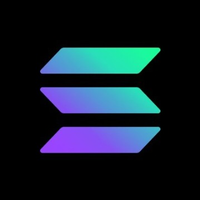 solana Blockchain Network



Followers : 1 View profile blockchain looking to create a healthier, easier to monetize space for social media users and influencers alike. It aims to do this through a DAO model where users can be rewarded for their contributions to the network with a stake in Taki itself.

Web2 social networks have become notoriously exploitative, with influencers making most of their money through sponsors, and users being bombarded with ads. Taki aims to let users handle decisions such as how many ads there will be, or how rewards should be distributed.
It uses engage-to-earn rewards for users' comments and interactions in order to help creators and audiences engage with each other in a healthier, more productive way. By simply posting and commenting, users can earn $TAKI, which can then be used to buy User Coins – a token used to influence the platform and creators themselves. These coins and $TAKI can also be used for influencers to create their own microeconomies with their own coins.

Taki also lets users manage the platform itself by voting. This means that the users themselves can decide what kind of content is and isn't appropriate. By doing this, Taki ensures that the user's own desires are prioritized above the wants of a select few, as is the case with traditional social media.
2. Hotline – A Direct Way For Creators To Interact With Fans
Hotline is designed as a token-powered messaging platform creators can use to engage with their fans. The $Hotline coin is used to facilitate payments between creators and their communities. In a way, it's a Web3, more interactive version of patreon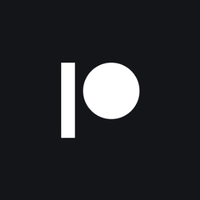 patreon Socia Media and CommunicationSubscription management




Followers : 0 View profile .
Fans can use $Hotline coins to subscribe to the creator's content and gain access to subscribers-only content, as well as chat with them directly. Users can also use $CreatorCoins in order to participate in their creator rewards programs or giveaways.
$CreatorCoins are minted by creators themselves and allow for a community to have a hand in their own success by providing staking incentives and dividends through a creator's own transaction fees. The platform also incentivizes referring new users and creators, thereby growing the community naturally.
This also allows creators to create an economy of their own $CreatorCoins, which means that if you discover a creator early and provide them with support, you might be able to make an income off of their future success.
Finally, being able to chat with the creators directly fosters more of a feeling of community than existing platforms are able to. All in all, Hotline takes all of the aspects that we love about Web2 platforms like Buy Me a Coffee and Patreon, and takes it to the next level.
3. Joyride – Facilitating Blockchain-based Game Development
blockchain.com
blockchain.com Crypto trading and Information



Followers : 1 View profile games like Cryptokitties and axie infinity
axie infinity [email protected] Media





Followers : 0 View profile have already enjoyed a great deal of success, however, many of them have been found lacking in the gameplay department. This is because, for most small studios, it's difficult to allocate resources both to integrating blockchain into the game, and ensuring it remains satisfying for the players.
This is where Joyride steps in. It provides game creators with all of the tools they need to create and scale their blockchain games on iOS, Android, or Unity. Its infrastructure has already caught on, with over 300 million players actively engaging with games built through the platform.
Joyride also natively provides a variety of social features including profiles, chat, a leaderboard, and more. It also gives developers access to in-depth analytics and helps them A/B test their games.

Game developers can also easily integrate their games with the Joyride wallet and offer compliant NFT and token rewards. These rewards can be provided for say, completing achievements, or competing in tournaments. This allows game developers to focus less on how to make a high-quality custom token and more on what they do best – making good games.
4. Gambit – The Fantasy Sports Game Of Your Dreams
Gambit is a play-to-earn fantasy sports game designed to encourage a sense of community and competition throughout the player base. It allows players to build their own team out of their favorite athletes and pit them against other players, in exchange for rewards.
Just recently, the game engaged with the NBA Playoffs, providing free coins (GMBT) for joining, and offering up over $100,000 in crypto prizes over the playoffs. These kinds of events allow for players to not only have fun with the game but also to earn a substantial amount of money if they play well enough.
In Gambit, you can buy and sell Athlete Tokens in their marketplace – a kind of asset you can use to buy and sell athletes. By using GMBT, you can purchase any of your favorite athletes on a team. The main gameplay is mostly what you'd expect out of a fantasy sports game, but polished to perfection.
By winning contests, you'll place well on the leaderboard, showing your skill to all players. You can also participate in contests that allow you to earn GMBT, which in turn allows you to buy more athletes and build stronger teams.
Closing Words
These are only some of the apps coming out of the Superlayer ecosystem. They're revolutionary takes on pre-existing Web2 technologies that fully utilize the Web3 space to create something new. We're especially excited for Taki, as it's the only one of these platforms not to have a public release yet.
All things considered, we have no doubt that if Superlayer continues financing projects such as these, they'll have a massive part to play in the Web3 revolution of tomorrow.
Was this writing helpful?
No Yes