Information
LetMeCloud Review 2022
Are you here for the trusted, detailed LetMeCloud review from the real experts in the field of bitcoin org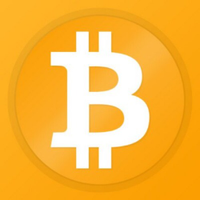 bitcoin org Event OrganiserTechnologyPayment solution
cloud mining? We hope you'll find all the related information on this page. Cryptocurrency cloud mining seems to be the most simple way to make passive income from any place. At the same time, the crypto community is full of fraudulent money-hunters that can turn your experience with cloud mining into nothing but total disappointment. With reliable, licensed companies like LetMeCloud, scams and money loss will not affect you. So it's time to learn how to make a real profit from BTC cloud mining in our expert LetMeCloud review.
Cloud Mining In a Nutshell
Let's start our LetMeCloud review with an understanding of the cloud mining concept. Of course, you already know about hardware mining, a resource-intensive process that requires a huge investment and always involves extremely high spending. The best alternative for cryptocurrency investors is cloud mining, a very easy-to-understand technology that allows you to mine coins without any hardware. Users invest in cloud mining contracts by renting a hash rate from the companies that own mining farms installed in the big industrial parks called data centers. For instance, there are four data centers in LetMeCloud. Scam companies typically do not have any physical mining facilities and in most cases, they use so-called pyramids or Ponzi schemes.
FAQ
Why should I choose LetMeCloud to mine Bitcoin?
It's not that easy to select a reliable, gainful cloud mining provider among dozens of websites you can find on the internet nowadays. Since 2016, LetMeCloud has received hundreds of positive reviews from crypto investors who already mine BTC on this platform. While the cloud mining process is all clear on LetMeCloud, scam websites can mess you around.
How can I start mining on LetMeCloud?
To earn your first Bitcoin in the short term, sign up and open an account on the LetMeCloud platform. Just register, get verified and pay for your first cloud mining contract. The registration procedure is very easy even if it is your very first experience with crypto cloud mining services. That's why we find LetMeCloud one of the best hash providers for beginners.
How to choose a profitable contract on LetMeCloud?
Before you purchase any contracts on LetMeCloud, review available options. To play big, pick the plan with the highest hash rate. The other factors you should take note of are price per GH/s and yield rate as well. And of course, you should track the Bitcoin value that can rise high in some cases. With a high-rising BTC price, you can make even more profit from cloud mining. Feel free to read about available Bitcoin plans in the related part of our LetMeCloud review.
Am I required to have a Bitcoin wallet to earn crypto coins from cloud mining on LetMeCloud?
No, you're not required to register a BTC address. Like a lot of reliable cloud mining providers, LetMeCloud has credit card payments as an option. Use your MasterCard, Visa, or Maestro card to pay for hash contracts on LetMeCloud, Review available payment methods on 'Miners' and 'Withdrawals' pages on their website.
Do they actually have any licenses?
Sure, they have. LetMeCloud is a certified company registered and licensed in Great Britain. In contrast with LetMeCloud, scam projects work without licenses and other legal and regulatory documents. So think twice when choosing between trusted cloud mining providers (such as LetMeCloud) and unknown websites without any legal information.
How can I activate my contract and start the mining process?
The mining process starts automatically right away when you purchase a hash rate. You will see your first mined funds next day after you buy a contract.
Is cloud mining legal at all?
Bitcoin cloud mining is absolutely legal in most countries across the world. Check the domestic law of your jurisdiction before investing in cryptocurrency mining. It is also crucial to remember the safety of the investment in cloud mining contracts. While you can rest assured with trusted hash mining providers like LetMeCloud, scam websites can easily steal your money. So always deal with legit, reliable Bitcoin mining companies only.
Why LetMeCloud? Review Main Advantages
So you're already got an answer to your question: is LetMeCloud scam or legit, and you're ready to start investing in Bitcoin hash contracts on this platform? Here are three advantages you have to keep in mind.
Short payback time. You can return your investment within six or seven months on LetMeCloud. Scam websites may promise you a return on your investment within a couple of weeks but that's not possible in real life. Given the Bitcoin value and network complexity, investors usually get a return on their investment within 6-12 months on real cloud mining platforms.
An impressive profitability rate. The current average yield is 230% on LetMeCloud. Review more profitability rates on their site or by contacting the company's customer support.
Low costs. With a 0% setup fee, the company operates with really low prices per GH/s and small maintenance costs. The current price per 1 GH/s is $0.0120 (and it is one of the best offers so far). And you always know how it's going by keeping your passive income under control.
Bitcoin Contracts
Concluding our LetMeCloud review, let's take a quick look at their Bitcoin plans. At the moment, you can find several kinds of one-year contracts.
| | | | | | |
| --- | --- | --- | --- | --- | --- |
| Name | Period | Hash Rate | Price per GH/s | Profitability | Availability |
| Standart | 12-month | 24 000 GH/s | $1800 | 180% | Yes |
| Start Bonus | 12-month | 48 000 GH/s | $2160 | 180% + 20% | Yes |
| FT Bonus | 12-month | 96 000 GH/s | $2394 | 180% + 33% | Yes |
For Your Information: as distinguished from trusted hash providers, scam cloud mining services may offer you Bitcoin plans with absolutely unreal prices, hash power, and profitability rates. It is vital to know you give your money to a reliable company.
Was this writing helpful?
No
Yes