Information
Cryptocurrency Adoption: How Swapin Solutions Are Connecting New Users With Crypto
Bitcoin, Ethereum, and other cryptocurrencies have been compared to the internet and other breakthrough technologies. But much like the internet before it, it takes a "killer app" to redefine the way users interact with the technology, making it accessible to a broader audience.
Today, Swapin solutions are connecting more new users with crypto than ever before by conveniently integrating cryptocurrency transactions into the traditional financial system with instant crypto-to-fiat tools.
Let's take a closer look at how Swapin solutions are hastening crypto adoption and making it possible for more and more individuals and businesses to get involved in the emerging financial technology.
Cryptocurrency Versus The Internet Circa 1998
Data suggests that cryptocurrency adoption is currently on pace with the internet circa 1998. Back then, WiFi didn't exist and users still connected via dial-up over phone lines. Companies like google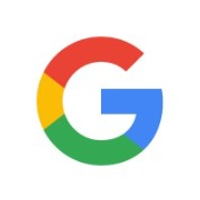 google Tech & Design (Software)Information Technology
were in their infancy, and they certainly didn't offer the suite of products and services or enjoy the dominance they do today.
Google didn't just become a dominant force in the tech world; the name became synonymous with search engines forever. When people want to search the internet for something, they "Google it." Now, Google is also a leader in email, video chat, and even in smartphone operating systems. The internet has grown beyond what anyone in 1998 imagined –– where will cryptocurrencies be over 20 years from now?
Move Over Google: It Is Time To "Swapin It"
Much like people "Google" something when they want answers, in the future, businesses, and individuals will be "Swapin it." Swapin is leading the charge in hastening crypto adoption by making products and services that actually work today and bring new users to the emerging asset class and disruptive technology.
Although cryptocurrencies are intended to replace the current financial system, cash is still king. The average business still doesn't accept cryptocurrencies, and users face numerous challenges when trying to use crypto to pay for goods or services – it is even more difficult to pay monthly bills and other common, everyday costs. But Swapin changes all this, connecting crypto with a bank account for instant crypto-to-fiat conversion.
B2C Solutions Change How Crypto Users Access Cash
Swapin B2C services include InstaPay, Predefined payments, InstaFill, and soon, InstaBuy. With InstaPay, crypto users can conveniently send money to friends and family who, on the other end, will receive EUR or GBP to a connected IBAN account. Predefined payments leverage the InstaPay technology combined with recurring templates to make crypto-to-fiat exchanges for monthly bills like rent, memberships, and more.
InstaFill lets users send digital assets to a unique Swapin crypto wallet. The moment coins are received, they are converted into FIAT and immediately moved to the connected bank account. InstaBuy lets anyone buy popular crypto assets directly from Swapin, rounding out the consumer-facing offering of products and services. These Swapin tools make crypto — and cash — much more accessible and user-friendly.
B2B Tools Brings New Users To Cryptocurrencies
Swapin is also causing crypto adoption right under our noses, and you might not even know it. Major brands have begun to partner with Swapin and utilize the innovative B2B solutions the company has created. Businesses get to tap into new revenue streams and reach the crypto audience, while Swapin handles the accounting, compliance, and instant conversion of cryptocurrencies into EUR or GBP.
B2B tools include the plug-n-play E-Com e-commerce widget and CoinCollector. E-Com is an easy-to-implement plug-n-play ecommerce widget that companies can add to their websites and accept cryptocurrencies that are instantly converted into cash and sent to the connected corporate IBAN. CoinCollector generates an easy-to-use link with prefilled information on how to complete payment in crypto, yet the company gets fiat instead.
How Swapin Solutions Are Connecting New Users With Crypto
Brands like RE/MAX, Aufort Gold, E-Jewels, and others are lining up to access Swapin B2B tools, and the innovative B2C products are some of the most convenient to use across the crypto industry. The Swapin brand was founded with the goal of bridging the gap between crypto and traditional finance.
Even better, Swapin innovations have the potential to finally hasten crypto adoption by making it more convenient and safer for businesses and consumers to use crypto. To learn more about how Swapin can benefit companies and individuals, check out Swapin.com, visit the Swapin blog, or go directly to the Swapin app.
Was this writing helpful?
No
Yes