Guest Post
What Languages Do You Need To Learn Blockchain?
Technology is developing at fast rates and keeping up the pace with all the innovations might feel challenging. For sure you have heard of blockchain, a billion-dollar industry that more and more organizations and companies want to enter. Even though it seems strange or weird, the blockchain.com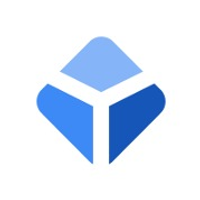 blockchain.com Crypto trading and Information



Followers : 1 View profile industry has changed many other fields such as healthcare, education, and travel. 
As a computer science student who gets an education in college or university, you attend classes where your teacher shares a lot of knowledge and information. Some of them might talk about blockchain, others might omit it completely. So, if you want to get into this industry, you might want to start learning programming languages that are a must. Discover below what languages you need to learn blockchain.
Java
If you expect to see new programming languages few have heard about on this list, you should know that some of the most reliable are the ones already popular. Java is the official programming language of Android app development, so it is widely used for a nice array of app types. However, as it offers nice support for OOP methodology, it is a great choice for blockchain development too. There are already some blockchain solutions that have been developed with this programming language and that are quite stable and robust, which makes Java a great choice.
If you are a computer science student, for sure you will work on some Java projects and assignments during your college years. Some assignments might feel more challenging than others and you might need to write essays too. If you feel you need help, there are essay services that can help you. Many university coursework writing services have expert writers that can help you learn more about programming languages and a lot of other topics as well. At the choice of the writer, you can get advice and guidelines on how to handle future similar challenges.
Python
This programming language was created in 1991 and since then, it has been used for developing all kinds of apps and programs. It proves to be a robust choice for blockchain development as it is one of the easiest to learn programming languages.
Python has a diverse set of libraries that makes coding in it more efficient. If you want to become a blockchain developer but you're still at the beginning, you can start developing prototypes and programs using Python. The best thing about it is that it has open-source support, which is great if you are a novice.
JavaScript
JavaScript is a programming language usually used for front-end development. However, it comes with huge benefits for blockchain developers such as scalability. On top of this, there are already some JavaScript frameworks developed especially for blockchain, which makes this programming language a great choice for those who want to learn blockchain.
As there are many resources available when it comes to JavaScript, it makes it easier to enter the market with a new blockchain product. Which might increase the success of your product.
PHP
The universe of technology, computer science, artificial intelligence, machine learning, and blockchain is expanding considerably every day. New inventions and innovations drive change in other fields as well, and blockchain is one of them.
PHP is a programming language mainly used to develop dynamic and interactive websites. It was developed as a general-purpose scripting language that can be used to develop functionalities without calling external files. As it is a programming language that has object-oriented functionalities, it makes it a great choice for blockchain developers.
Final Thoughts
The blockchain industry is developing at a fast pace. As it is a billion-dollar industry, a lot of novices and entrepreneurs decide it is a good choice to enter it. Indeed, as it is continuously expanding, it offers new opportunities to anyone.
If you want to enter this industry, you need to learn a few programming languages that will help you develop blockchain solutions and products. They are not new to the market, but are programming languages that are stable, robust, and offer a wide array of libraries. Java, Python, JavaScript, or PHP are just some of the ones you could start with.
Disclaimer: This is a guest post. Coinpedia does not endorse or is responsible for any content, accuracy, quality, advertising, products, or other materials on this page. Readers should do their own research before taking any actions related to the company.
Was this writing helpful?
No Yes