Exchange News
Samsung Securities Gears up to Launch Its Own Crypto Exchange by 2023
Reportedly, South Korean securities companies are looking to make their way into the crypto industry. As per their plan, these companies are about to set up their own digital asset exchanges by the first half of 2023.
As per South Korea's local media, Samsung is not the only major company in the country that is planning to make an entry into the crypto space. In addition to Samsung, six other major companies listed on the exchange, including Mirae Asset Securities, are also planning to build a crypto trading platform by 2023.
All seven firms have already applied for preliminary approval and establishment of corporations to run virtual asset exchanges. These securities entities are reportedly working with South Korean financial bodies to obtain a license to work as exchanges.
Samsung to enter the fray with Crypto
Samsung has made up its mind to launch its own exchange via Samsung Securities. This is good news for the crypto world, as Samsung is one of the biggest companies in the tech field.
In the past year, Samsung had launched several initiatives in relation to this. The Securities company has developed a wallet function for its Galaxy line of smartphones, and a TV that supports non-fungible tokens (NFTs) and Cardano exposure (ADA).
As per reports by local media, Samsung securities' future exchange will be focused on security tokens. Notably, the South Korean giant had already tried to launch a trading platform for such assets last year. However, the company could not go on with the project due to a lack of specialized professionals.
New President brings Good News for Crypto in South Korea
In the past, South Korea had been keeping a strong check on the crypto industry.
Last year, regulatory bodies from the country prohibited more than 60 platforms to trade cryptocurrencies. In order to resume their activities, the companies had to register and comply with the largest local financial supervisor FIU's rules.
Many exchanges failed to stick to the established parameters. Nevertheless, the four largest South Korean crypto exchanges – Upbit, Bithumb, Coinone, and Korbit managed to obtain their licenses.
Additionally, the government stepped up its surveillance over the exchanges following the collapse of the Terra luna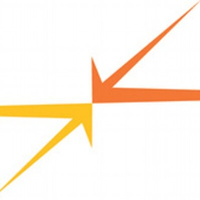 luna Technology
ecosystem. do kwon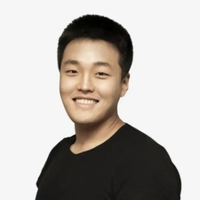 do kwon co-founder and ceo at terraform labs Do Kwon is a cryptocurrency developer who is the Co-Founder and Chief Executive Officer of Terraform Labs. With terraform labs, he also founded the telecommunication company Anyfi and served as its CEO, a peer-to-peer communication solution using mesh network technology. And eventually, in 2018, he founded Terraform Labs along with his friend Daniel Shine, intending to develop a decentralized price-stable cryptocurrency such as LUNA. He successfully led the Terra Blockchain by constantly developing new blockchain technologies, products, protocols, and platforms, including anchor, prism, and mirror. Through Terraform Labs, Do Kwon developed the Terra proof-of-stake, a public blockchain built on the Cosmos SDK. He is also the founder of another failed stablecoin project, Basis Cash, an Ethereum-based token created by Nader Al-Naji. EntrepreneurDeveloper/ProgrammerChief Executive Officer
, terra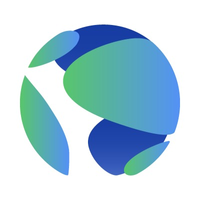 terra Blockchain Network
founder, was born in South Korea and hence, is being investigated by local agents.
However, after President Yoon Suk-Yeol assumed office in May, South Korea seems to have become more responsive and open-minded toward the crypto industry. Yoon himself is a crypto enthusiast and promises to increase the limit for non-payment of taxes on profits from investments in digital assets.
Keeping all this in mind, local giants in the country are planning to launch their own exchanges- a great advance for South Korea to be seen as a cryptocurrency hub in the Asian continent.
The moves made by the seven companies are all part of the Korea Financial Investment Association plan- which comprises 59 members that are considered securities companies.
Was this writing helpful?
No
Yes