Exchange News
Binance and WazirX CEOs Agree To Mitigate Conflict, Investors Experience Relief
Last week, the Enforcement Directorate (ED) commenced an investigation on one of the directors of Zanmai Labs Pvt Ltd and froze Rs. 64.47 Crore worth of bank assets belonging to the company.
The situation continued to worsen from here. Binance removed the off-chain crypto transfer to WazirX, which was a sought-after feature amongst the users. Additionally, Binance seemed to be denying the fact that it owns WazirX amid the turmoil- a matter which was supposedly closed and completed back in 2019.
According to sources, nine crypto exchanges, including WazirX, are allegedly being probed related to Chinese lending applications.
However, disputes and conflicts cannot continue forever. In the latest update, cryptocurrency exchange WazirX and Changpeng Zhao (CZ), founder of binance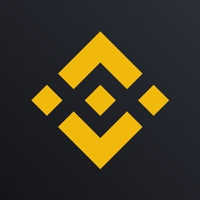 binance [email protected] Centralised Exchange






Followers : 0 View profile , may soon come to a resolution over their ongoing ownership issue.
On August 11, New Indian Express reported that the attorneys from both the exchanges are working in close association in an effort to resolve the matter.
Ownership Spat over WazirX operations
Back in November 2019, Binance announced that it had successfully acquired WazirX. It also proclaimed that the 2019 acquisition was restricted to a purchase agreement for certain assets and intellectual property of wazirx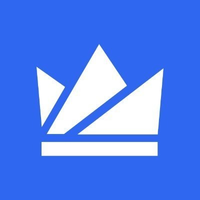 wazirx Centralised ExchangeCrypto trading and Information




Followers : 0 View profile .
However, Binance never made any investments in Zanmai Labs in the form of equity.
However, nischal shetty nischal shetty Founder at wazirx & crowdfire nischalshetty EntrepreneurDeveloper/ProgrammerChief Executive OfficerAuthor Followers : 0 View profile , Founder and CEO of the Indian exchange WazirX, claimed that the company was purchased by Binance and the WazirX domain name is being controlled by Binance. Shetty said,  "Binance has root access to AWS (Amazon Web Services) servers".
After the Enforcement Directorate (ED) probe on Zanmai Labs went public, Shetty and changpeng zhao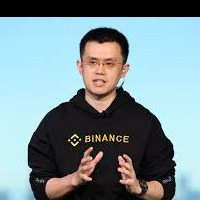 changpeng zhao founder and ceo at Binance Changpeng Zhao is the Founder and Chief Executive Officer at Binance.His contribution to the enhancement of Binance made the platform world's largest cryptocurrency exchange since its inception in 2017. Zhao launched the blockchain network Binance Smart Chain which has made a remarkable contribution to the development of the decentralized finance ecosystem. Whereas in 2019, he launched Binance's US affiliate, Binance.US. He is commonly known as CZ, a Chinese-Canadian Business Executive who has been ranked 113th richest in the globe as of 2022. In the past, he founded Fusion Systems, a trading system for brokers famous for some of the fastest high-frequency trading systems for brokers. Zhao has served as a member of the team that developed Blockchain.info and played the role of Chief Technology Officer of OKCoin, a secure cryptocurrency exchange platform for Bitcoin, Ethereum, Dogecoin, and other crypto assets. EntrepreneurInvestorChief Executive Officer




Followers : 0 View profile engaged in a public argument with each other on Twitter. 
Shetty said, "Binance operates crypto to crypto pairs, processes crypto withdrawal."
However, CZ claimed, 'WazirX's founding team controls the operations, including user sign-up, KYC, trading, and the initiation of withdrawals. Binance does not have influence over these aspects of the platform.'

"This was never transferred, despite our requests. The deal was never closed," Cz added,

Patrick Hillmann, chief communications officer of Binance said "As a result of the recent regulatory action taken against Zanmai Labs Pvt Ltd, in relation to their operations of the WazirX Exchange, it has come to our attention that some users were given to believe that funds deposited in WazirX were managed by Binance. This is not the case."
This clearly hinted that Binance was trying to ensure that no dirt was thrown on its name because of its relation to WazirX.
Lack Of Communication
Sources report that both Company founders have not spoken to each other since February.
When WazirX inquired Binance in February regarding the status of the purchase, Binance responded that the parent firm is in the process of restructuring.
Zanmai Labs Speaks Out
Zanmai Labs has finally reacted to the recent ED probe against it, stating that it has no affiliation with any users who indulge in illicit activities.
Zanmai Labs stated, "WazirX is a platform co-operated by Zanmai Labs Pvt. Ltd. (Zanmai Labs) and Binance. Zanmai Labs has a no-tolerance policy towards any illegal activities using WazirX."
Was this writing helpful?
No Yes