Exchange News
Amid Halted Transactions, Zipmex Says It Is Mulling Over Possible Offers For Due Diligence
Zipmex, a Singapore-based Crypto exchange with operations in Thailand as well, is a digital asset exchange that recently encountered financial difficulties.
On Thursday, the exchange halted all its withdrawals immediately due to a series of defaults that led to a profound fall in the crypto industry. This Singapore-based platform was the most recent to encounter financial burdens stemming from dealings and lendings to the troubled crypto leaders Babel and Celsius Network Ltd.
As a result, it froze all the customer transactions citing circumstances beyond control. According to Zipmex's Facebook page, it made $48 million of exposure to Babel and $5 million to celsius network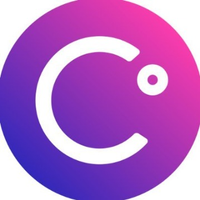 celsius network [email protected] Lending & Borrowing






Followers : 1 View profile .
On Friday, Zipmex again retweeted that it would consider resuming withdrawals under specific conditions. For some time, these withdrawals will only be allowed from Trade wallets and not from any other wallets. It is also considering all possible offers after talks with various interested parties and is looking forward to the commencement of due diligence.
"One of the interested parties has offered to start financial due diligence — a common first step in mergers and acquisitions,"-zipmex zipmex Centralised Exchange Followers : 0 View profile said.
Zipmex's native token, ZMT, fell by 50% from Wednesday to Sunday. However, it has recovered to trade up to 7.2% in the last 24 hours to US$0.3145 in Asia morning trade on Monday.
Was this writing helpful?
No Yes