Ripple
XRP Price At Crucial Level, Will the LBRY vs SEC Ruling Determine Next Market Trend?
Ripple's XRP price is trending in uncharted markets as the global macroeconomic aspects fall into play. At the top list, the XRP international online community fear that the Ripple vs SEC case May go the same route as LBRY Inc's story. Nonetheless, the entire cryptocurrency market has been trending downwards for the better part of Tuesday.
According to the latest crypto market data, XRP price is exchanging at around $0.43, down approximately 7 per cent in the past 24 hours. The fuel in the recent price volatility encompasses technical, fundamental, and speculative aspects.
Source: TradingView on XRP/USD
As one of the oldest yet performing digital assets, XRP has many traders worried about its future growth prospects. Moreover, its rival blockchains, including Stellar Lumens, have been making tremendous gains in global market share through confidence in regulatory approvals.
XRP Price From a Bear Market Scope
The cryptocurrency bear market has ravaged several projects that were performing well during the 2021 bull cycle. To a greater extent, market strategists have attributed the ongoing crypto bear market to overall global regulations. For instance, the United States recently banned Tornado Cash from operating in its jurisdictions.
Nevertheless, global geopolitical differences have helped stamp the long-term growth prospects of digital assets.
Furthermore, digital assets have proved helpful to countries sanctioned by military superpowers and individuals marginalised through political imbalances.
However, in the case of XRP, its custodian company ripple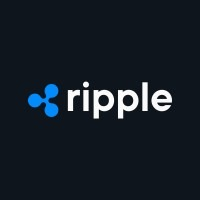 ripple m***[email protected] Crypto / Blockchain SolutionPayment solution
has been tied up with unfavourable court cases. In the past two years, the company's legal team has been fighting with the SEC over XRP's programmatic sales.
According to high-profile lawyer James Filan, District Judge Torres will decide both the Expert Motions and the Summary Judgment motions simultaneously – on or before March 31, 2023. The predictions have reverberated throughout the XRP global community, with fears of possible market dive on adverse outcomes.
From a technical standpoint, XRP price seems to follow similar trends in the first few years of its existence. However, the recent trends have been exaggerated in the longer timeframe.
Source: TradingView on XRPUSD Bitstamp derivatives.
As such, there is a high chance that the XRP price will moon after the Ripple vs SEC case. Moreover, the instrument made minimal gains during the 2021 crypto bull market that saw most of the digital assets set new ATH. Whereby the XRP price has been trapped in a long-term consolidation mode.
Was this writing helpful?
No
Yes