Ripple
Will Ripple Buy Assets From Bankrupt Crypto Lender – Celsius Network? Know The Truth
A representative for San Francisco-based cryptocurrency company Ripple Labs said on Wednesday that the company might be the 'potential buyer of the assets of bankrupt cryptocurrency lender Celsius Network, according to a Reuters report.
The blockchain.com
blockchain.com Crypto trading and Information



Followers : 1 View profile payments company is reportedly interested in Celsius' assets, although the specific plans are unclear. However, neither company has made an official statement about the interest in purchasing Ripple Celsius assets to date.
The spokesperson also said that Ripple "is actively looking for M&A opportunities to strategically scale the company" as it continues "to grow exponentially" through the market downturn.
He said, "We are interested in learning about Celsius and its assets, and whether any could be relevant to our business. Ripple has continued to grow exponentially is actively looking for M&A opportunities to strategically scale the company."
Celsius and its bankruptcy
In June, lending competitor Nexo made a comparable approach, and cryptocurrency exchange FTX briefly entered the race as well. The celsius network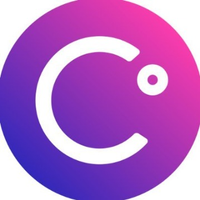 celsius network [email protected] Lending & BorrowingCryptocurrency investment





Followers : 1 View profile declared bankruptcy last month. This came after it stopped user account withdrawals and transfers back in June.
Celsius stated it had assets worth about $4.3 billion when unveiling its reorganization plans. It declared liabilities of $5.5 billion, assets of $4.3 billion, and $600 million in CEL tokens, which are each worth $170 million.
The purchase of Celsius assets by ripple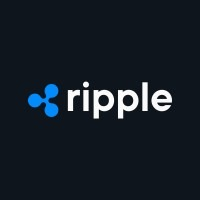 ripple m***[email protected] Crypto / Blockchain SolutionPayment solution




Followers : 0 View profile could benefit small-scale investors by providing them with financial relief. In order to meet its financial needs, Celsius has previously stated that it was thinking about selling assets.
Entrepreneur alex mashinsky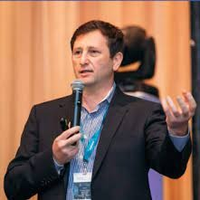 alex mashinsky founder and ceo at celsius network Celsius Network's Founder and Chief Executive Officer is Alex Mashinsky. He is a professional entrepreneur of seven NYC-based startup companies. He founded two of New York City's top 10 venture-based exits in 2000. Before founding Celsius Network, he founded Governing Dynamics, an Israeli-American venture fund investing platform in the most promising growth firms in Israel, where he has been the Managing Partner since 2004. In the past, Alex has served as the founder and chairman of Transit Wireless, a leading 5G neutral host fiber infrastructure organization that offers cellular and Wi-Fi connectivity to large infrastructure projects. Alex has been honored with several awards for innovation, including being nominated twice by E & Y as an entrepreneur of the year in 2002 and 2011, Crain's 2010 Top Entrepreneur, the 2000 Albert Einstein Technology Medal, and the Technology Foresight Award. EntrepreneurChief Executive OfficerBoard Member


Followers : 0 View profile launched Celsius in 2017, and during its most recent venture round, it was valued at more than $3 billion.
"This is the right decision for our community and company. I am confident that when we look back at the history of Celsius, we will see this as a defining moment," Mashinsky said following the bankruptcy filing.
Was this writing helpful?
No Yes