Ripple
Ripple vs SEC: SEC Wants to File an Omnibus Reply to Ripple's Motion
The SEC has requested to file one omnibus (large) reply, up to 90 pages in length, in additional support of its Motion to exclude or limit the testimony of ten experts recruited by ripple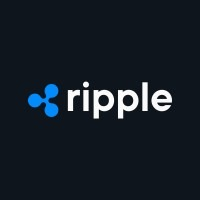 ripple m***[email protected] Crypto / Blockchain SolutionPayment solution




Followers : 0 View profile defendants, according to recent developments supplied by James K. Filan in the continuing Ripple-SEC dispute.
The SEC attorney wrote: "Plaintiff respectfully seeks leave to file one omnibus reply, in further support of its omnibus motion to exclude the testimony of defendant's expert witnesses, that is up to 90 pages. The court previously granted the SEC's request to file an opening brief in support of its motion of up to 120 pages in length." The letter further reads, "Although the order does not expressly specify a page limit for replies, it provides that motions and responses shall be limited to 15 pages."
It continued, "the SEC's proposed 90-page limit for an omnibus reply is 60 pages shorter than it otherwise would be at 15 pages per expert, 30 pages shorter than the page limit the court granted for the SEC's opening omnibus brief, and 26 pages shorter than the defendants omnibus brief in opposition to the motion."
It had requested on Wednesday that Judge Analisa Torres accept a reply, up to 90 pages long, in order to provide more evidence in support of its July move to exclude the testimony of Ripple's ten expert witnesses. The motion was filed after the judge issued an order on April 28 limiting such motions and responses to 15 pages per expert witness.
The SEC filed a complaint against Ripple in December 2020, claiming that the company sold over US$1.38 billion worth of XRP, the native coin of the XRP Ledger developed by Ripple Labs, in an unregistered securities offering. Additionally listed as co-defendants by the SEC for allegedly aiding and abetting Ripple's crimes were the CEO brad garlinghouse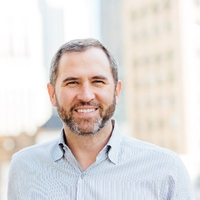 brad garlinghouse ceo at ripple Brad Garlinghouse is one of the world's largest crypto payments processors; he is an extremely popular name across the global crypto landscape. He has previously served as the CEO of Hightail, a file-sharing service, and is also an active angel investor. He is currently serving as the CEO of financial technology company Ripple Labs. He joined Ripple as COO in April 2015, answering to the CEO and prime supporter, Chris Larsen. He was elevated to CEO in December 2016. Previously, he also worked at AOL and Yahoo! From 2003 to 2008, he filled in as Senior Vice President at Yahoo!, where he ran its Homepage, Flickr, Yahoo! Mail, and Yahoo! Courier divisions. While at Yahoo!, he wrote an inner update known as the "Peanut Butter Manifesto," requiring the organization to zero in on its core business instead of extending itself excessively far, much like peanut butter. EntrepreneurInvestorChief Executive OfficerBoard Member




Followers : 0 View profile and executive chairman chris larsen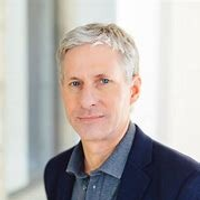 chris larsen co-founder and executive chairman at ripple Chris Larsen is the Co-Founder and Executive Chairman of Ripple. Co-founded Ripple in 2012 to facilitate global payments for banks through blockchain technology. He served as the platform's CEO but stepped down in December 2016. As a business executive and angel investor, he is famous for co-founding many Silicon Valley technology startups, including virtual mortgage lender E-Loan in 1996, and Prosper, a peer-to-peer lender, back in 2005. He has been a vocal advocate for financial privacy in California, co-founding the coalition Californians for Privacy Now in 2001. Larsen is also a board member or advisor for organizations such as Credit Karma, Qifang, Betable, and the Electronic Privacy Information Center. He was also the CEO of E-Loan, the main organization that gave people open access to surprisingly high scores. EntrepreneurManagement


Followers : 0 View profile .
Was this writing helpful?
No Yes