Ripple
Ripple vs SEC: SEC Launch Investigation Against Digital Assets, What Is The Agency Upto?
It appears as if the ripple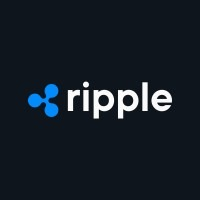 ripple m***[email protected] Crypto / Blockchain SolutionPayment solution




Followers : 0 View profile vs SEC lawsuit is a never-ending battle. Every day there is a new update released regarding the ongoing dispute. Recently, the US Security and Exchange Commission (SEC) proceeded with its investigation of crypto-related firms. This move has raised concern from the industry experts who claim SEC is messing up everything.
Founder of CryptoLaw and XRP holders lawyer for the Ripple vs SEC case, John Deaton has revealed an op-ed on SEC. An Op-ed is a document that consists of a personal opinion.
The document claims that a lot of new investors are entering the cryptocurrency market as it continues to develop. He also asserts that the SPAC collapse indicates that the SEC chair has a wide range of industries to play with.
In the document, Deaton has also mentioned that gary gensler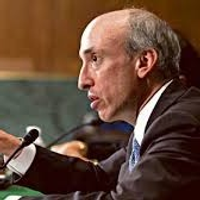 gary gensler chairman at US Securities and Exchange Commision Gary Gensler is an enthusiastic leader and the current chair of the U.S. Securities and Exchange Commission (SEC). He has the extreme experience that spans wall street, government regulation, and an angel teaching about cryptocurrencies and blockchain at MIT. He announced several initiatives to enhance investor protections in the $2 trillion cryptocurrency market. He previously led the Biden-Harris transition's federal reserve, Banking, and securities regulation agency review team. He was awarded Treasury's highest honor, the Alexander Hamilton Award, and also was a recipient of the 2014 Frankel Fiduciary Prize. He was born on October 18, 1957, into a Jewish family, in Baltimore, Maryland. Graduated from the University of Pennsylvania, earning a Master's degree in Business Administration. Additionally, he is also a professor at the MIT Sloan School of management. He has served in various governmental roles since the 1990s, such as the treasury department, Sarbanes-Oxley, CFTC, Swaps, Enforcement, Libor investigation, Maryland Financial Consumer Protection Commission, Securities, and Exchange Commission. Gary Gensler will probably keep on filling in as seat of the SEC until 2026, accepting his renunciation. He has expressed his desires to present crypto-related approach changes later on that include token commitments, decentralized finance, stablecoins, guardianship, exchange-traded resources, and advancing stages. A few officials as well as his kindred SEC magistrates have scrutinized Gensler for not giving adequate administrative direction on crypto, possibly prompting a standoff between Congress and the association. The SEC, CFTC, and Financial Crimes Enforcement Network handle advanced resource guidelines in the U.S., however, each with various jurisdictional cases, bringing about an interwoven methodology that crypto firms should explore to work legitimately. Whether 2022 will see a more clear way for organizations in the crypto space is questionable, yet the cosmetics of the SEC's initiative will fundamentally change following the takeoff of chief Elad Roisman in the first month of the year. Chief Allison Lee's term is likewise set to terminate in June 2022. Chairman

Followers : 0 View profile , SEC's Chief, names the crypto industry as the wild west of investment. This is because Gary is of the opinion that these cryptocurrencies are made used for illegal activities and most money launderers use this as a payment method.
However, the commission has not given complete details on how they will be heading their investigation, and also it has failed to adhere to environmental (ESG) data disclosure necessities.
Deaton argues that this move will help the SEC to gain its social dominance along with some prominence in the Biden government.
SEC's Move Against Crypto Is Dangerous
Furthermore, Deaton expresses his concern saying the legal dispute that is put up against crypto is one of the hazardous moves insulting the constitutional conditions.
Previously it was also revealed by Deaton that there are speculations around SEC that is planning to pitch an internal inquiry over XRP's past operations.
Additionally, he emphasized that no new laws involving the direct regulation of digital assets have been created by Congress. Nevertheless, the SEC Chair has attacked the crypto industry using misleading insight.
Was this writing helpful?
No Yes