Ripple
Ripple vs. SEC: Court Rejects SEC's Latest Appeal
Nowadays, the crypto space wakes up daily to new updates and developments, whether positive or negative. Today, we are presented with an update to the long-running lawsuit, Ripple vs. SEC.
Case Background
The amici status plays a crucial role in the ongoing dispute between Ripple and SEC. When the amici status is given, the holders will be considered a court's friend, allowing them to file briefs on the court hearings.
All this started in May 2021, when a motion was filed by prosecutor john e deaton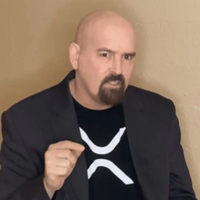 john e deaton founder at Crypto Law US john EntrepreneurHostMarket Analyst


Followers : 0 View profile and a group of xrp ledger
xrp ledger Blockchain Network

Followers : 0 View profile holders. The filing was on a request for their intervention in the case proceedings. In October 2021, the judiciary rejected the appeal, but they gained amici status.
As per the reports, the SEC had requested to revoke the amici status given to XRP holders after John Deaton requested the court to file an amicus brief in Patrick B. Doody, SEC expert's proceedings. One of the reasons for such a request from the SEC was fear of the possible duplication of the defendant's comments.
The Latest Development: Court Rejects SEC's Appeal
Today, Justice Sarah Netburn rejected the US Securities and Exchange Commission's plea to invalidate the amici status given to XRP holders.
Meanwhile, the court also said that prosecutor John Deaton and a group of XRP holders' appeal to assist the court in auditing the opinions regarding SEC experts had been denied.
Now, John Deaton and other XRP holders can act as friends of the court but cannot interfere in the court proceedings.
Who do you reckon will emerge victorious in the final judgment? Comment below!
Was this writing helpful?
No Yes