Ripple
Ripple Vs SEC: Can The SEC Label Ripple As A Security? Ripple's General Counsel Speaks Out
A New York Times article titled "Inside a Crypto Nemesis' Campaign to Rein In the Industry," has caught the attention of stuart alderoty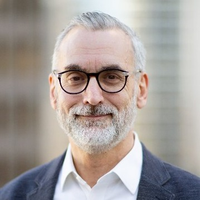 stuart alderoty general counsel at Ripple stuart FinanceLegal
, general counsel for Ripple.
According to the report, the SEC has accused Ripple of offering "unregistered securities."
"A federal judge is scheduled to rule in the coming months in a lawsuit brought by the S.E.C. that charges the cryptocurrency issuer Ripple with offering unregistered securities"
Ripple's General Counsel Lashes Out At SEC
Alderoty promptly corrected the New York Times after the remark didn't sit well with him. He states that the SEC has neither labeled XRP security nor does it have the authority to do so. The Securities and Exchange Commission can only ask the court whether XRP is a security, and the court will answer the question.
"To be clear, the SEC hasn't labeled XRP a security, nor does it have the power to do so," he stated.
Alderoty is known for consistently criticising the SEC under gary gensler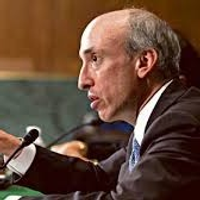 gary gensler chairman at US Securities and Exchange Commision Gary Gensler is an enthusiastic leader and the current chair of the U.S. Securities and Exchange Commission (SEC). He has the extreme experience that spans wall street, government regulation, and an angel teaching about cryptocurrencies and blockchain at MIT. He announced several initiatives to enhance investor protections in the $2 trillion cryptocurrency market. He previously led the Biden-Harris transition's federal reserve, Banking, and securities regulation agency review team. He was awarded Treasury's highest honor, the Alexander Hamilton Award, and also was a recipient of the 2014 Frankel Fiduciary Prize. He was born on October 18, 1957, into a Jewish family, in Baltimore, Maryland. Graduated from the University of Pennsylvania, earning a Master's degree in Business Administration. Additionally, he is also a professor at the MIT Sloan School of management. He has served in various governmental roles since the 1990s, such as the treasury department, Sarbanes-Oxley, CFTC, Swaps, Enforcement, Libor investigation, Maryland Financial Consumer Protection Commission, Securities, and Exchange Commission. Gary Gensler will probably keep on filling in as seat of the SEC until 2026, accepting his renunciation. He has expressed his desires to present crypto-related approach changes later on that include token commitments, decentralized finance, stablecoins, guardianship, exchange-traded resources, and advancing stages. A few officials as well as his kindred SEC magistrates have scrutinized Gensler for not giving adequate administrative direction on crypto, possibly prompting a standoff between Congress and the association. The SEC, CFTC, and Financial Crimes Enforcement Network handle advanced resource guidelines in the U.S., however, each with various jurisdictional cases, bringing about an interwoven methodology that crypto firms should explore to work legitimately. Whether 2022 will see a more clear way for organizations in the crypto space is questionable, yet the cosmetics of the SEC's initiative will fundamentally change following the takeoff of chief Elad Roisman in the first month of the year. Chief Allison Lee's term is likewise set to terminate in June 2022. Chairman
leadership as the head of the federal agency. He claims that despite the agency's mandate to protect investors, the SEC is more focused on and devoted to protecting its turf. Alderoty called the SEC's legal action against Ripple a "rug pull against investors."
The FTX Crisis
Sam Bankman-Fried (SBF) and other FTX executives have been making headlines recently as they have been accused of misappropriating $8 billion from customers, leaving a hole in the company's balance sheet.
The US Justice Department and the Securities and Exchange Commission are investigating whether SBF illegally financed billions of dollars to Alameda Research, a company owned by the former FTX CEO.
Susan Friedman, Head of Public Policy at Ripple, commented on the upcoming FTX hearing as follows:
"Hoping this serves as the catalyst for substantive movement on the crypto policy front in the 118th Congress. Stronger regulatory frameworks enacted globally could have prevented the FTX situation from occurring in the first place."
Are The Ripple Holders Suffering?
The worldwide crypto market cap fell by roughly 2.50%, or close to $802.43 billion, as a result of significant market uncertainty.
Now, investors eagerly await the summary ruling in the ripple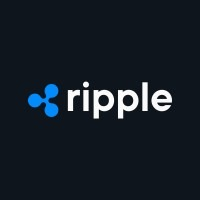 ripple m***[email protected] Crypto / Blockchain SolutionPayment solution
v. SEC dispute. After claiming that Ripple would be interested in buying FTX components that help commercial clients and holdings in other companies, CEO brad garlinghouse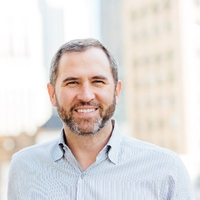 brad garlinghouse ceo at ripple Brad Garlinghouse is one of the world's largest crypto payments processors; he is an extremely popular name across the global crypto landscape. He has previously served as the CEO of Hightail, a file-sharing service, and is also an active angel investor. He is currently serving as the CEO of financial technology company Ripple Labs. He joined Ripple as COO in April 2015, answering to the CEO and prime supporter, Chris Larsen. He was elevated to CEO in December 2016. Previously, he also worked at AOL and Yahoo! From 2003 to 2008, he filled in as Senior Vice President at Yahoo!, where he ran its Homepage, Flickr, Yahoo! Mail, and Yahoo! Courier divisions. While at Yahoo!, he wrote an inner update known as the "Peanut Butter Manifesto," requiring the organization to zero in on its core business instead of extending itself excessively far, much like peanut butter. EntrepreneurInvestorChief Executive OfficerBoard Member
made headlines.
Following his remarks, XRP's social volumes quickly increased. Despite the relatively positive mood, ripple whales and holders' actions in the market could cause the price to fall further.
Was this writing helpful?
No
Yes