Ripple
Ripple & SEC Supporters Allowed to File Amici Briefs, Should this be a Matter of Concern?
Multiple firms stood in support of Ripple while a couple of them have just landed in favour of the SEC

Therefore, amid the recent extension, both parties can now gather more amici briefs in their support
The ripple vs SEC case was expected to find closure in the coming days, but the constant attempt to delay the proceedings appears to be successful. In a recent update, Judge Torres of the U.S District Court has granted the supporters the to file their amici briefs in favour of either Ripple or SEC. The date for the submission has been extended to November 18, and one cannot expect a summary judgment to be rolled out until then.
Coinbase, the world's largest crypto exchange, filed an amicus brief in favour of Ripple along with 15 others. Among them, 13 have filed in favour of Ripple, while 2 are in support of SEC and 1 is neutral. In its brief, the exchange highlights the failure of the SEC in guiding the crypto space throughout the years now and the current action may harm the crypto market participants, triggering a huge drop in the XRP market value.
"Rather than engaging in rulemaking, the current SEC administration has sought to expand the SEC's jurisdiction over the cryptocurrency industry through ad hoc enforcement actions alleging on a retrospective basis that already-trading digital assets –previously understood by the market to be commodities regulated by the commodity futures Trading Commission (CFTC) or non-securities–are actually securities subject to SEC regulation,"
Meanwhile, gathering huge support from various firms, ripple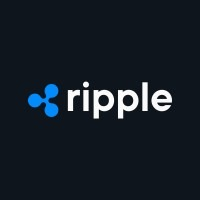 ripple m***[email protected] Crypto / Blockchain SolutionPayment solution
has grabbed headlines and hence, it is assumed that the Judge offered an extension so that SEC may also grab some. 
Was this writing helpful?
No
Yes