Ripple
Here's How Ripple Could Have Avoided SEC Lawsuit !
An argument broke out on Twitter after Input Output CEO charles hoskinson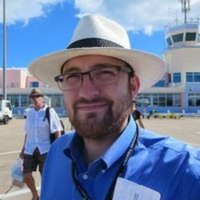 charles hoskinson ceo at IOG Charles Hoskinson is an enthusiastic entrepreneur and one of the richest software developers across the globe. His creation Ethereum is touching sky heights in the crypto market. Charles resides in America and belongs to a doctor's family but decided to focus on finance over medicine due to his interest in the emerging field of crypto from the very start. Charles was regarded as the 40 Most Influential by Yahoo Finance in 2021. Began his career in 2013 as a business consultant but dropped his job and got involved in the crypto space whilst starting a project called Bitcoin education. Later, Hoskinson joined the Ethereum founding team as one of five original founders with Vitalik Buterin who held the position of chief executive at Ethereum. In 2014, Hoskinson and former Ethereum colleague Jeremy Wood formed Input Output Hong Kong(IOHK), an engineering and research company that builds cryptocurrencies and blockchains. Hoskinson along with IOHK sponsored research labs focusing on blockchain technology at the University of Edinburgh and the Tokyo Institute of Technology, in 2017. [email protected] EntrepreneurInvestor
made a comment regarding alleged SEC corruption which started a lengthy discussion with ripple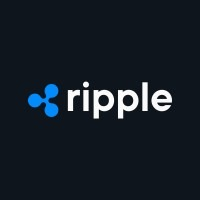 ripple m***[email protected] Crypto / Blockchain SolutionPayment solution
chief technology officer on Twitter.
The lack of regulatory certainty about cryptocurrencies, according to John E. Deaton, is an own goal for the United States. This line of thought led to the absence of consumer safeguards, such as evidence of 1-to-1 exchange reserves.
Several exchanges are voluntarily assembling proof of reserves to show solvency in the wake of the FTX crash. But because it is still a voluntary action, there is no consistency between exchanges and third-party verification from recognized sources.
Deaton said that consumer protections might have been put in place. He provided a proof and said that the reserves for every exchange and platform, the prohibition of combining consumer funds and cryptocurrency, a ban on lending out consumer funds, and safeguards that prevent bankruptcy from being exploited.
Then he said that, as usual, our political leaders merely react and never do action. And since these politicians like to appear to be acting after the fact, when you respond to a crisis, you typically go too far or do something idiotic.
John Deaton said, "Every legitimate person supporting blockchain technology, decentralization, and digital assets desperately desire regulation. Had the U.S. implemented regulatory clarity specific guidelines in 2018 like it should have – innovation, job creation, tax revenue would have."
To which Hoskinson replied, "I literally spoke before congress this year. I've engaged with regulators extensively. What doesn't help is making an entire community believe that Joe Lubin bribed the SEC to go after Ripple. This madness damages any hope of a healthy relationship."
Was this writing helpful?
No
Yes