Ripple
After Ava Labs, Crypto Leaks Spills Beans Over Ripple, Is it an attempt to Drop XRP Price?
XRP price has been under bearish pressure for a pretty long time mainly due to the market sentiments & the ongoing Ripple vs SEC case

While the asset is trying hard to cope with the current situation, yet another possible attempt may be carried out to slash the XRP price harder
It has not been so good for ripple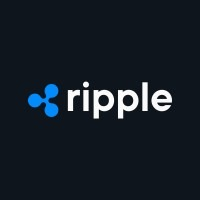 ripple m***[email protected] Crypto / Blockchain SolutionPayment solution
as the lawsuit is extending profusely over the past 18 to 20 months. Moreover, the coiling market sentiments have failed to induce any bullish momentum within the asset. While the asset is moving on a sinking ship, Crypto Leaks are directly or indirectly pushing the asset into a deep bearish sea.
In a recent update, Crypto Leaks, a law firm that aims to defend the honest crypto communities by exposing corruption, scams, etc reported that the CEO of Ripple Brad Gardlinghouse invested in the firm just to tackle Ripple vs SEC lawsuit outcomes.
As per the reports, Kyle Roche, the founder of Crypto Leaks, founded Roche Freedman and collaborated with Ava Labs. They were also closely associated with Boies Schiller Flexner's law firm which defends Ripple in the ongoing lawsuit.
The report further stated that Brad was asked to become the angel investor of the firm which was accepted. However, the CEO thrashes the claims and offers not to comment on the validity of the slew of allegations.
Prior to Ripple, Crypto Leaks banged on Ava Labs with a series of allegations against them. However, many have jumped in support of Ripple and have questioned the Crypto Leaks report. Earlier, the platform claimed Ava Labs wanted Crypto Leaks to corner all its competitors. However, the AVAX price dropped by more than 11% after the self-claimed whistleblower released his findings.
Therefore, while there appears to be a shift of focus to Ripple, the XRP price also appears in danger. The XRP price failed to respect the lower support at $0.3256 and plunged notably. While the bearish pattern haunts the Ripple (XRP) price rally, the possibility of marking new lows below $0.3 emerges in the coming days.
Was this writing helpful?
No
Yes