Regulation News
Three Arrow Capital Founders Face Jail Time! Here's the Complete Story
Earlier this week, the liquidators of Three Arrows Capital secured a crucial court decision in Singapore, which gave them the ability to probe the local assets of the defunct crypto hedge fund.
The spat between the founders of defunct crypto hedge fund Three Arrows Capital and the court-appointed liquidators, charged with unwinding their assets, has now reached Thailand. su zhu
su zhu co-founder at Three Arrows Capital Su Zhu is popularly known as the CEO and chief investment officer of three arrows capital. A cryptocurrency-based hedge fund headquartered in Singapore. He founded the company in 2012 with Kyle Davies, a former high school classmate. The two co-founders, who are currently among the world's biggest crypto holders, started their association at the kitchen table of their shared apartment in Singapore. He has experience with various jobs such as being a co-founder, CEO, and CIO, at three arrows he has been a trader for years at Deutsche Bank. and again worked as a trader in Flow traders. Zhu has given a forecast on the adoption of Bitcoin in 2022, tweeting: "I'm only going to make one prediction for 2022 and it's that at least 10 nation-states will make BTC legal tender." He hasn't referenced much about Ethereum, likely because as he framed in late 2021, he believes the platform fails to impress anyone concerning further developing expenses. In general, He is supposed to keep tossing his weight behind inventive tasks and initiatives. In mid-2022, Three Arrows Capital reported it had driven a private token deal for Ethereum contender Near Protocol. EntrepreneurChief Executive OfficerChief Information OfficerTrader
, along with his co-founder Kyle Davies, has been elusive about his whereabouts ever since the fund collapsed. 
On August 19, the Co-founder delivered an affidavit in person in Bangkok, as per a document observed by bloomberg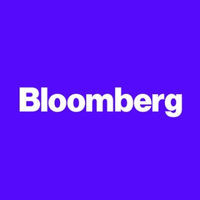 bloomberg MediaConglomerate company
News. According to Bloomberg, Su Zhu is concerned about facing jail time.
In his affidavit, Zu claims that he could face "fines and imprisonment" as a director of Three Arrows Fund LP (TACPL) along with other officials of the failed hedge fund.
Three Arrows' Su Zhu submits Affidavit
Zhu has pointed fingers at the court-appointed liquidators for providing misleading and inaccurate information in their petitions.
The liquidator of the embattled hedge fund – teneo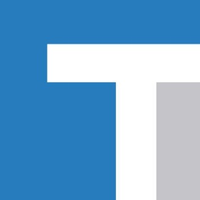 teneo Financial Service ProviderConsultation ServicesAdvisory
managed to secure an important court in Singapore, which allowed them to locate and preserve the firm's local assets.
Zhu claims, in the affidavit, that the liquidators falsified the structure of their firm. TACPL was licensed in Singapore until late July 2021, and after that, it stopped serving as the investment manager. It was then replaced by British Virgin Islands-based ThreeAC Ltd. Since TACPL may be unable to comply with the liquidators' demands, its representatives may face "draconian" consequences.
In late June, a British Virgin Islands-based court ordered the liquidation of three arrows capital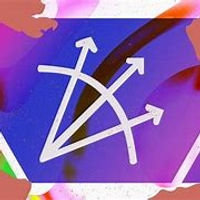 three arrows capital Investment platform
. Soon after that, Three Arrows Capital, a crypto hedge fund, filed for Chapter 15 bankruptcy in the Southern District of New York federal court after weeks of speculation about the company's solvency. Chapter 15 filings are generally linked to foreign proceedings.
In July, court documents disclosed that Three Arrows Capital (3AC) owes a whopping $3.5 billion to 27 different companies including blockchain.com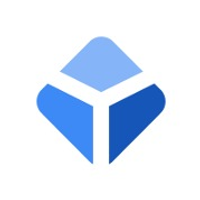 blockchain.com Crypto trading and Information
, voyager digital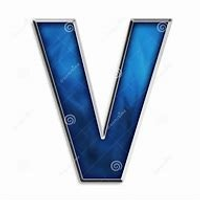 voyager digital Trading AppCrypto trading and Information
, and lender genesis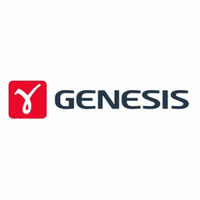 genesis Advisory
Global Trading.
Non-Cooperation By The Founders?
The liquidators claimed that the founders of Three Arrows did not cooperate with them. In court documents, Teneo said that Davies and Zhu had not been giving "meaningful cooperation" throughout the liquidation process and that their whereabouts were unknown.
On the contrary, Davies and Zhu's lawyers said that the two were cooperating throughout the liquidation. However, when they appeared on a Zoom call, users identifying themselves as "Su Zhu" and "Kyle" didn't communicate with the liquidators, keeping their video and microphones turned off.
It is noteworthy that Su Zhu tweeted, in response to allegations of non-cooperation, that the hedge fund's efforts to cooperate with liquidators were met with "baiting."
Zhu quoted, "Sadly, our good faith to cooperate with the Liquidators was met with baiting. Hope that they did exercise good faith wrt the StarkWare token warrants."
Was this writing helpful?
No
Yes