Regulation News
These Countries Were Majorly Impacted by The FTX Collapse
The shock-waves sparked by the FTX and Alameda's fallout have awakened regulators' attention on centralized cryptocurrency exchanges. While the timeline for recovering FTX assets may take years, global regulators have taken this period to implement the proper crypto regulations. Following the proceeding of the voluntary chapter 11 bankruptcy filed, countries are now more aware of how sophisticated the crypto market is.
Moreover, the FTX and its officials' case may take years, with some analysts predicting it may take more than a decade. Meanwhile, FTX assets, including businesses acquired during Sam Bankman-Fried's tenure, will imminently be auctioned. Crypto investors, including Ripple, are eyeing the FTX assets.
The use of FTT tokens by Alameda to facilitate unhealthy loans has been questioned by regulators investigating the FTX case. Reportedly, Alameda lost over $8 billion of customers' funds in risky loaning businesses. As such, the FTT token was overly leveraged to a falling crypto market.
Countries Significantly Impacted by FTX Fallout
FTX has been regulated in several jurisdictions thanks to its committed financial backing from well-known investors. Furthermore, the company has amassed the trust of millions of global crypto customers, who have been left stranded. Moreover, how will the millions of FTX customers ever trust centralized exchanges again in the future?
According to a study report conducted by Coingecko, South Korea saw the highest FTX traffic share of 6.1 percent, thereby representing approximately 297,229 unique users on average visiting the site monthly.
Notably, the FTX fallout has compelled South Korea's government to propel the Digital Asset Basic Act, a comprehensive regulatory framework expected to be finalized next year.
Singapore crypto users – who majorly used FTX following the shuttering of Binance last December – were the second most affected, with approximately 5 percent of the traffic to FTX.com globally. In actual figures, this represents 241,675 monthly average unique FTX users.
The third most hit country by the FTX fallout is Japan – with 4.6 percent of traffic share – representing 223,513 unique users on average monthly.
On the Flipside
Crypto and blockchain enthusiasts, including changpeng zhao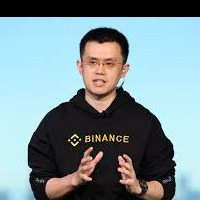 changpeng zhao founder and ceo at Binance Changpeng Zhao is the Founder and Chief Executive Officer at Binance.His contribution to the enhancement of Binance made the platform world's largest cryptocurrency exchange since its inception in 2017. Zhao launched the blockchain network Binance Smart Chain which has made a remarkable contribution to the development of the decentralized finance ecosystem. Whereas in 2019, he launched Binance's US affiliate, Binance.US. He is commonly known as CZ, a Chinese-Canadian Business Executive who has been ranked 113th richest in the globe as of 2022. In the past, he founded Fusion Systems, a trading system for brokers famous for some of the fastest high-frequency trading systems for brokers. Zhao has served as a member of the team that developed Blockchain.info and played the role of Chief Technology Officer of OKCoin, a secure cryptocurrency exchange platform for Bitcoin, Ethereum, Dogecoin, and other crypto assets. EntrepreneurInvestorChief Executive Officer
and brian armstrong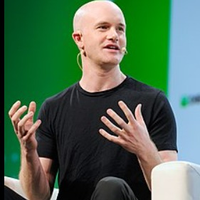 brian armstrong founder and ceo at coinbase Brian Armstrong is one of the most well-known figures in the crypto industry today. He is an American investor, entrepreneur, and business executive. He is the CEO of Coinbase. a cryptocurrency platform. He is also a sought-after crypto expert and is often invited to speak at conferences all over the globe. Armstrong has often mentioned in his interviews that his dream is to turn Coinbase into an all-in-one crypto platform where customers (both casual and institutional) can avail themselves of a wide range of products and services with the touch of a button. His initial professions included functioning as a developer for IBM and a specialist at Deloitte. In 2011, he joined Airbnb as a programmer and was presented with a payment system in each of the 190 nations Airbnb worked in at the time. EntrepreneurInvestorDeveloper/ProgrammerCrypto and Blockchain Expert
, have upped the personal initiative to push crypto adoption globally. Nonetheless, countries are less likely to be lenient on crypto companies in search of foreign investors.
The United States regulatory agencies, including CFTC and the SEC, are reportedly investigating the FTX case. Nevertheless, the slow process by crypto-sponsored US congress shows the crypto market has more pain to swallow.
Was this writing helpful?
No
Yes