Regulation News
The Canadian Federal Government Set to Launch Stablecoins and CBDC
The rise of cryptocurrencies has significantly threatened global governments worldwide, and Canada is no exception. As a measure to keep control, international governments are working on digitizing their respective currencies through Central Bank Digital Currency (CBDC).
According to Canada's Fall Economic Statement 2022, consultations with relevant stakeholders on CBDC have already begun. As such, market strategists forecast the country to launch a Canadian digital dollar in the near future.
"Consultations with stakeholders on digital currencies, including cryptocurrencies, stablecoins, and central bank digital currencies, are being launched on November 3, 2022," the country's mini-budget reads.
The country has announced intentions to close loopholes used in money laundering and evading sanctions. Moreover, digital assets and cryptocurrencies have been named to fund illegal activities worldwide.
By launching a well-researched CBDC, which is seamlessly interoperable, the Canadian government seeks to monitor online activities. Furthermore, CBDCs are developed on blockchain.com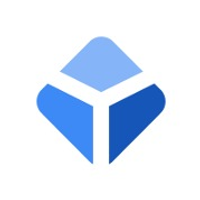 blockchain.com Crypto trading and Information
and can be viewed by anyone with access to the internet.
Notably, Canada has been researching the best form of a CBDC in collaboration with global central banks among other interested parties like the Bank of International Settlements (BIS).
Canada Taps on Stablecoins and CBDC to Open Up its Economy
After the devastations caused by the Coronavirus pandemic, global governments have turned to the digital economy to remain competitive. Stablecoins and CBDCs have turned out to be governments' secret weapon in attracting more investors from around the world. Furthermore, the cryptocurrency market has shown tremendous potential to explode further in the coming decades.
Notably, Canada has been researching a possible CBDC since 2017, after the mega crypto bull market. In December 2020, Timothy Lane, the Bank of Canada Deputy Governor in charge of financial technology, stated that COVID-19 may expedite the country's need for a CBDC.
Earlier this year, the Bank of Canada announced that it entered into a strategic partnership with MIT's Digital Currency Initiative, to help inform the policy outcomes around a CBDC.
The Canadian government is keen not to be left behind as other countries including Russia, China, India, El Salvador, and the Central African Republic, among others adopt digital assets and cryptocurrencies.
Besides being used to fund illegal activities, cryptocurrencies and digital assets have opened up cross-border payments, which were previously costly to run. Furthermore, it would take up to five business days for a single cross-border payment to be remitted to the respective recipient.
However, digital assets and cryptocurrencies have reduced that time to seconds and are almost 99 percent cheaper.
Was this writing helpful?
No
Yes