Regulation News
Mark Cuban Criticize The U.S. SEC's Approach to Regulation
U.S. Billionaire mark cuban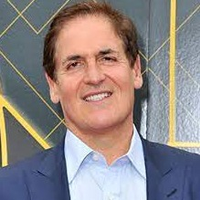 mark cuban founder at Broadcast.com Mark Cuban was a television personality, media proprietor, and an American billionaire entrepreneur. He is the owner of the National Basketball Association's Dallas Mavericks professional basketball franchise. In addition, he is a co-owner of 2929 Entertainment. He is also a major "shark" investor, in reality, reality television shows. He was born on July 31, 1958. In Pittsburgh, Pennsylvania. His father Norton Cuban, and his mother Shirley. He has done his Education at the University of Pittsburgh and graduated from the University of Indiana University Bloomington. On 7th July 1982, he moved to Dallas, Texas, where he first found work as a bartender for a Greenville avenue bar called Elan. He started his own company, "Micro solutions"; it was initially a system integrator and software reseller. He has invested in a cryptocurrency called Dogecoin as well as accepted the particular cryptocurrency as a method of payment for Dallas Mavericks merchandise and tickets since early 2021. After being asked by CNBC for his thoughts on the payment method, he responded it's a medium that can be used for the acquisition of goods and services, When it comes to using doge as a means of exchange, the community is the strongest. In 1998 he was awarded by the Kelley School of business for Alumni award- Distinguished Entrepreneur. In 2011 he was awarded as D Magazine CEO of the year. EntrepreneurInvestorPresident




Followers : 0 View profile in a recent tweet has criticized the U.S. Securities and Exchange Commission on how it approaches the crypto market.
The tweet came after the SEC Chair, gary gensler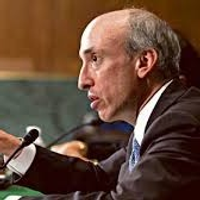 gary gensler chairman at US Securities and Exchange Commision Gary Gensler is an enthusiastic leader and the current chair of the U.S. Securities and Exchange Commission (SEC). He has the extreme experience that spans wall street, government regulation, and an angel teaching about cryptocurrencies and blockchain at MIT. He announced several initiatives to enhance investor protections in the $2 trillion cryptocurrency market. He previously led the Biden-Harris transition's federal reserve, Banking, and securities regulation agency review team. He was awarded Treasury's highest honor, the Alexander Hamilton Award, and also was a recipient of the 2014 Frankel Fiduciary Prize. He was born on October 18, 1957, into a Jewish family, in Baltimore, Maryland. Graduated from the University of Pennsylvania, earning a Master's degree in Business Administration. Additionally, he is also a professor at the MIT Sloan School of management. He has served in various governmental roles since the 1990s, such as the treasury department, Sarbanes-Oxley, CFTC, Swaps, Enforcement, Libor investigation, Maryland Financial Consumer Protection Commission, Securities, and Exchange Commission. Gary Gensler will probably keep on filling in as seat of the SEC until 2026, accepting his renunciation. He has expressed his desires to present crypto-related approach changes later on that include token commitments, decentralized finance, stablecoins, guardianship, exchange-traded resources, and advancing stages. A few officials as well as his kindred SEC magistrates have scrutinized Gensler for not giving adequate administrative direction on crypto, possibly prompting a standoff between Congress and the association. The SEC, CFTC, and Financial Crimes Enforcement Network handle advanced resource guidelines in the U.S., however, each with various jurisdictional cases, bringing about an interwoven methodology that crypto firms should explore to work legitimately. Whether 2022 will see a more clear way for organizations in the crypto space is questionable, yet the cosmetics of the SEC's initiative will fundamentally change following the takeoff of chief Elad Roisman in the first month of the year. Chief Allison Lee's term is likewise set to terminate in June 2022. Chairman

Followers : 0 View profile , tweeted about his Op-Ed published in the Wall Street Journal where he mentioned treating the crypto market and capital market similarly. 
Cuban mentioned that since the agency understands crypto lending/ finances, then they should publish "bright line guidelines" and make it open for comments.
After the SEC sued ripple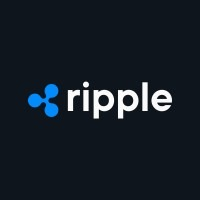 ripple m***[email protected] Crypto / Blockchain SolutionPayment solution




Followers : 0 View profile , its "regulation by enforcement" approach has been called out and criticized by various crypto platforms and influencers. 
Gensler in his Op-Ed compares crypto-lending platforms with car manufacturing. He said that cars use basic safety features despite innovations in the automotive. Similarly, there is no reason for differential treatment between the crypto market and capital market just because "it uses a different technology."
According to Gensler, there is a need for all crypto companies to comply with the current securities laws after the recent events. He has stressed the fact that all the cryptocurrency lending platforms that offer securities fall under the purview of the SEC. He emphasized that this helps to "protect investors and increase trust in our markets."
Gensler encourages crypto-lending platforms to "come in and talk to SEC staff," as it will be beneficial for investors and the crypto market. Cuban remarked "you using Calendly these days?" for this statement.
The billionaire points out the lack of clarity about how crypto companies can communicate SEC.
Gensler has repeatedly said that the majority of cryptocurrencies are unregistered securities. However, he recently called Bitcoin a commodity.
Was this writing helpful?
No Yes