Regulation News
Congressman Brad Sherman Blames 'Billionaire Crypto Bros' for the FTX Collapse
Congressman brad sherman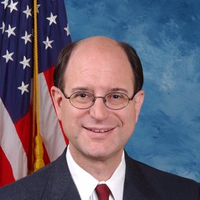 brad sherman representative at United States brad sherman Finance
, Chairman of the Subcommittee on Investor Protection and Capital Markets, in a statement regarding the collapse of FTX, has blamed 'billionaire crypto bros' for deterring proper regulations in the United States.
According to Sherman, crypto billionaires have used their customers' capital to fund the 2022 midterm elections. As such, very little help can be offered from Washington, which is under siege by billionaire crypto investors constantly lobbying.
"To date, efforts by billionaire crypto bros to deter meaningful legislation by flooding Washington with millions of dollars in campaign contributions and lobbying spending have been effective," Sherman noted.
Nonetheless, the Congressman has called on the relevant United States agencies to regulate cryptocurrency exchanges operating in grey areas.
"I believe it is important now more than ever that the SEC take decisive action to put an end to the regulatory grey area in which the crypto industry has operated," he added.
The FTX saga has dramatically exposed weaknesses in the cryptocurrency industry that need to be addressed for future adoption. Additionally, the collapse of FTX as one of the largest cryptocurrency exchanges around the world has shown the reluctance of United States regulators on the cryptocurrency market. Moreover, Sam Bankman-Fried and his subsidiary investment groups have managed to dupe United States lawmakers for the past years.
Congressman Sherman believes the huge donations by cryptocurrency billionaires are a huge stumbling block to regulating the nascent industry.
"Much attention has been given to former FTX CEO Sam Bankman-Fried's political donations to Democrats; most of that was spent in primaries (mostly unsuccessfully), not to help Democrats beat Republicans. However, we have also seen Ryan Salame, the co-CEO of Bahamas-based FTX Digital Markets, donate over $23 million to Republican candidates and campaign groups in 2022," he added.
Future of Crypto Market After FTX Collapse
Prior to the 2021 cryptocurrency bull market, most market strategists highlighted that post-2022, only utility-based projects will thrive onwards. While FTX has come to a sudden death, the Binance cryptocurrency exchange has thrived, with more customers showing confidence in its course. Notably, Binance-backed Trust Wallet has seen its token gain over 100 per cent in the past few days.
According to crypto veterans, including Dogecoin creator shibetoshi nakamoto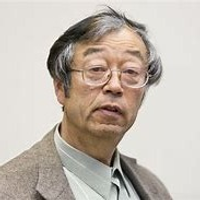 shibetoshi nakamoto founder at dogecoin Shibetoshi Nakamoto is a Japanese software engineer. During the wild speculation in cryptocurrencies, he is the founder of Dogecoin, a cryptocurrency token built by Billy Markus and Jackson Palmer as a joke to build a payment method. During the wild speculation in cryptocurrencies, he made fun of it.For the first time, it is considered a meme coin, especially a dog coin. Some people take into consideration legitimate investment prospects. Shibetoshi, also known as Billy Markus, along with Jackson Palmer, founded Dogecoin on December 6, 2013, and rapidly developed its online community, covering a market capitalization of around $85 billion in May 2021. Through Dogecoin.com, they stimulated the currency as a fun and friendly internet currency, commending its discovery as a joke. He launched a cryptocurrency to make fun of Bitcoin and many other cryptocurrencies, promoting great plans to accomplish the world via Reddit. The space became an immediate hit. Billy's cryptocurrency has now jumped to become the seventh-largest digital currency in the world. He wanted to build a peer-to-peer network of digital currency that could cross the limited demographic of Bitcoin. Additionally, he wished to make it remarkable in the history of other coins in the cryptocurrency ecosystem. He had created Dogecoin's protocol based on the cryptocurrencies that are already active, including Luckycoin and Litecoin, which utilise scrypt technology. In 2021, the token went up by 800% in just one day, claiming a price of $0.07. He successfully grabbed the attention of numerous Reddit users, and was praised by Elon Musk, Snoop Dogg, Gene Simmons, and GameStop short squeeze. Billy's foundation was inspired by the Winter Olympics fundraiser and tiny charity fundraising successes. He established fundraisers to raise $50,000 for the Jamaican Bobsled Team to reach the Sochi Winter Olympics. Moreover, he donated $36,000 worth of Dogecoin whilst the Dogecoin to Bitcoin transaction rate was raised to 50%. Developer/ProgrammerCrypto and Blockchain Expert
, the FTX case is not a surprise, and similar cases have a high probability of recurring in future. As a result, crypto investors are advised to avoid storing their digital assets on exchanges and use self-custody tools.
Was this writing helpful?
No
Yes