Cryptocurrency Price Prediction
Render Token (RNDR) Price Prediction 2022, 2023, 2024, 2025: Is RNDR A Good Investment?
In the constantly evolving cryptocurrency space, numerous ventures have been springing up. Among the countless virtual currencies, the Render Token is one such rapidly growing project. The team asserts that the coin gives fast pace environment to gaming enthusiasts. Moreover, the RNDR token has been actively involved in innovative events like non-fungible tokens and the metaverse.
Traders have been analyzing a variety of cryptocurrencies for investment options with the current market dip. Do you want to know if RNDR is a good choice for the future? Look no further as we unfold the most realistic RNDR price prediction for 2022 and beyond!
Overview
| | |
| --- | --- |
| Cryptocurrency | Rendor Token |
| Token | RNDR |
| USD Price | $0.4728 |
| Market Cap | $119,971,989 |
| Trading Volume | $7,306,471 |
| Circulating Supply | 253,798,859.69 RNDR |
| All-time high | $8.76 (21st November 2021) |
| All-time low | $0.03676 (16th June 20120) |
*The statistics are from press time.
Rendor Token (RNDR) Price Prediction
| | | | |
| --- | --- | --- | --- |
| Year | Potential Low | Average Price | Potential High |
| 2022 | $0.4653 | $0.5637 | $0.6818 |
| 2023 | $0.6070 | $0.8707 | $1.1659 |
| 2024 | $0.9895 | $1.4228 | $1.8838 |
| 2025 | $1.7016 | $2.4551 | $3.1848 |
Render Token Price Prediction For 2022
The token kickstarted on a bearish note. Following this downtrend, it fell to a low of $1.98 on 22nd January and rose again on 6th February to $3.84. The coin touched $2.31 by the end of February. Several business collapses shook the already turbulent cryptocurrency markets. May and June witnessed some of the highest recorded drops in their value.
With RNDR markets falling under the dollar range before finally reaching a 15-month dip of $0.2774 on June 18th. The altcoin suffered a 70% loss in the 2nd quarter. Successively, at the time of writing RNDR prices were lingering around $0.4663.
RNDR Coin Price Prediction For Q3
Render offers the capabilities of GPU rendering at a tenth of the price and pace of in-house detailing. With an emphasis on new bubbling industries such as the multiverse, real-time rendering for movies and games, and 3D simulations. That being said, the token can land at the maximum price of $0.5060 if the market of NFT and metaverse expands.
Contrarily, negative criticism or a possible market dropdown could slash the price down to $0.4078. Successively, an equilibrium in buying and selling pressures could land the price at $0.4575.
RNDR Crypto Price Prediction For Q4
Its platform enables the distribution and execution of complex GPU-based rendering activities on a peer-to-peer structure. Making the complete process of delivering and broadcasting 3D environments, designs, and items much more approachable. The mechanism also reduces the platform's cost for the end consumers. Owing to its unique approach, its price can peak at $0.6818.
However, compliance problems or a financial crisis could cause the price to plunge to $0.4653. Consecutively, limitations in bullish pulses could culminate the year at $0.5637.
Render Token Price Prediction For 2023
The team will begin to focus on revealing the true worth and potential employment honed by the Render Token. There's going to be a focus on generating and releasing distinctive renders, copyright laws, and personalized streaming authorizations. Things could prove fruitful for the RNDR markets and its price could land at $1.1659.
On the flip side, in case of an overall market rollback, the cost would fall to $0.6070. As a result, the lack of community-driving activities could preserve the cost at $0.8707.
RNDR Token Price Prediction For 2024
The Render Network will ultimately incorporate crowd-sourcing 3D projects along with digital rights governance. It will additionally establish a thriving new marketplace for funding digital insights, capital, and implementations that everyone can access and use. That being said, the cost of RNDR could reach a high of $1.8838 by the conclusion of 2024.
Contrarily, if bears dominate the market or the coin losses its steam due to its rivals, the token might plunge to $0.9895. Collectively, restrained by a linear momentum, with the lack of spurring initiatives, RNDR's price might find support at $1.4228.
Render Token (RNDR) Price Projection For 2025
If the ecosystem encourages greater adoptions and partnerships while also luring institutional funding. With an increased market valuation, it might blow its cost records and acquire a grander price momentum. Successively, the price could rise to a maximum of $3.1848 by the end of 2025.
However, if it confronts tougher opposition from evolving rivals, the value could fall to $1.7016. The equilibrium in the bullish and bearish targets could land the average price at $2.4551.
Market Analysis
Wallet Investor:
The token's price could reach as high as $2.188, according to Wallet Investor's Render Token crypto price prediction for 2022. On the other side, the average price may reach $1.395 under normal buying and selling pressures. Consequently, by the end of 2023 and 2025, it expects the token to increase to a high of $0.0860 and $0.132.
Digital Coin Price: 
According to Digital Coin Price's Render Token price prediction, the altcoin's greatest anticipated price by the end of 2022 will be $0.57. The company's analysts have set the lowest and average closing targets for the year at $0.40 and $0.47. The site's analysts predict that the alternative currency will end 2025 at its potential high of $2.06.
Priceprediction.net:
For this year, the experts from the company have set a maximum closing target of $0.58. They believe that, while a shift in momentum is expected to drive the cost as low as $0.52. It might cost $0.54 on average. The prediction also contains long-term forecasts. The RNDR price for 2025 trade is therefore expected to close at $1.93.
Click here to read our price prediction of Syscoin (SYS).
What Is Render Token (RNDR)?
The Render Network links individuals with graphic processing units (GPUs) with ones who want to render graphics. It was launched in 2020 following the beta testing program of OTOY. GPUs carry out a wide range of tasks like frequently rendering images and films for video games, filmmaking, etc. Through the RNDR ecosystem, GPU technology is becoming faster, adaptable, and equipped to produce realistic visual effects.
It is an ERC-20 utility token, for GPU providers, artists on the network exchange it from the providers. Before payment transfers and the distribution of the artwork, RNDR uses a method that combines manual and automatic proofs of work. Moreover, To protect both customer bases from cyber criminals, all investments availed on the system are watermarked until a deposit is effectively distributed.
Fundamental Analysis
Jules Urbach, CEO of OTOY, based in Los Angeles, created the protocol in 2016. The Render Network is a high-throughput distributed GPU rendering channel. It supports the swap of computational services between GPU suppliers and GPU requestors using OTOY operating systems. They are then given to node operators after being manually approved.
GPUs are frequently idle while not being used by a developer to render their work, despite being in high demand. In both user bases, this stops malicious actors. Designers and developers can deploy real-time rendering to dynamically adjust ecosystems for the customers. Their users can then use them to create NFTs and the metaverse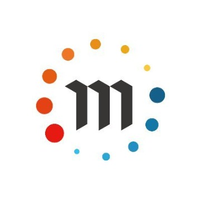 metaverse Dapp
as augmented reality becomes much more prevalent.
Here are some core features of the Render Network.
Render has concentrated on expanding the network's capabilities more than ever in 2022.
With a focus on recently emerging industries including the metaverse, NFTs, and 3D simulations.
The platform's extensibility enables designers to create more dynamic and immersive environments.
Coinpedia's RNDR Price Prediction
Coinpedias' price estimate for the Render Token (RNDR), indicates that the token has a fantastic environment for gaming and videos. In light of its performance over the prior year. Render Token may experience a big growth by the end of this year and surpass the $0.68 price level. In more detail, we predict that the price of RNDR will vary between $0.46 and $0.56.
Historical Price Analysis
2020
In its first year, the token rose rapidly following its release, varying from $0.04677 on June 13th.
It continued to develop and struck $0.2699 on August 27th.
However, after that, it fell again to touch $0.08932 on November 5th.
It concluded the year by recovering from its loss and it was trading at about $0.1827 on December 5th.
2021
The year 2021 culminated in a negative impact on the prices as it started with a low pace of $0.1171 on January 29th.
But, very soon the prices started to increase in February and March reaching $2.50 on March 27th.
While on 22nd June 2021, RNDR once again plummeted to $0.3967, later on, it rebounded to $1.59 on 22nd August.
By December 10th, the token had returned to $3.50 and further increased to $6.14 on December 23rd.
Wrapping Up
The Render Network is the top supplier of distributed GPU-based rendering technologies, which is transforming the creation of digital content. Despite this, there are a bunch of potent rivals of Render Network in the market. Which makes it crucial to notify both its benefits and drawbacks.
To read our price prediction of Loopring (LRC) click here!
FAQs
What will the maximum price of Render Token be by the end of 2022?
The RNDR price can potentially rise as high as $0.6818 by the end of 2022.
How high could the RNDR price reach by the end of 2025?
According to our Render Token price prediction, if the bulls take in-charge the price of RNDR could reach the $3.1848 mark by the end of 2025.
How many Render Token coins are there?
With a current circulating supply of around 253.7 million coins (47%), there is a maximum supply of 536.87 million RNDR.
Is Render Token a good investment?
The coin has solid fundamentals and great rendering capabilities which makes it good long-term hold.
Will Render Token go up?
The Render Token is expected to reach a maximum value of over $1 by 2025.
Where to buy Render Token?
All major exchanges like Coinbase, Binance, etc have listed RNDR on their exchanges for trading.
What is Render Token?
The Render Token supports blockchain technology that can be used to revitalize rendering options for video game illustrations.
Pros
The protocol employs Blockchain.Com information
technology to present a competitive and superior substitute.
Render Token users can work with complicated files that are difficult to process locally.
It uses the immutability of blockchain technology to protect creators' rights.
Cons
One of the disadvantages of Render Token is that anyone can easily share unused GPU power.
Since GPUs are idle, new customers are forced to purchase brand-new GPUs.
It can be time-consuming for people with high-end rendering requirements.
Was this writing helpful?
No
Yes