Cryptocurrency Price Prediction
1inch Network (1INCH) Price Prediction 2022, 2023, 2024, 2025 – Will 1INCH Crypto Go Up?
The 1INCH crypto is the centralization and utility token of 1Inch Exchange, a decentralized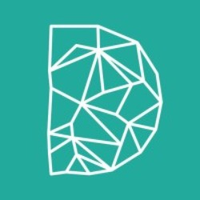 decentralized [email protected] Event Organiser
exchange aggregator. The aggregator enables consumers to swap ethereum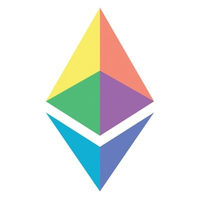 ethereum Blockchain NetworkTechnology
and its tokens via liquidity pools, pricing and percentage optimization protocols.
1inch Exchange aims to provide better bargains to consumers by identifying the far more efficient DEX service provider swap routes. 1INCH tokens are circulated via liquidity mining projects. Where a liquidity provider receives 1INCH in addition to the payment. These tokens could be locked into the protocol, staked, and then used to make protocol changes.
Are you one of the many, who are keen on investing in the token, but doubtful of its returns? Look no further, as we decode the plausible 1INCH price prediction for 2022 and the years to come!
Overview
| | |
| --- | --- |
| Cryptocurrency | 1inch Network |
| Token | 1INCH |
| USD Price | $0.8678 |
| Market Cap | $496,190,204 |
| Circulating Supply | 571,757,695.61 1INCH |
| Trading Volume | $57,356,703 |
| All-time high | $7.87 (May 08, 2021) |
| All-time low | $0.5178 (Jun 18, 2022) |
*Statistics are from the time of publication
1inch Network (1INCH) Price Prediction For 2022
| | | |
| --- | --- | --- |
| Potential Low | Average Price | Potential High |
| $0.954 | $1.113 | $1.304 |
1inch landed in 2022 with a price of $2.22 and zig-zagged around the margin. Ahead in late January, the cost of the token fell from $2 to $1.66. The price of 1inch on February 2nd was seen at $1.912, which railed down to touch the value of $1.286 on February 24th. The value kept lingering around the price of $1.5 on the first day of March 2022.
Later, on by April 3, the price compensated to leg up to a margin of $1.98. Which dropped to $1.4 on the 12th of April. With a stroke of bullishness, the market value of 1inch was driven back to a margin below $1 in May. Further, the price hit $0.78 on 12th May 2022. Moreover, after subtle waves of uncertainty, the price terminated the first quarter at worth $0.9.
The second quarter was ruthless for 1INCH, as it was for a host of cryptocurrencies in the business. The market-wide turbulence resulted in the digital asset brushing $0.524 by the 18th of June. Thereafter, a bullish reversal helped 1INCH claim $0.75 by the end of the quarter. 
1INCH Price Prediction For Q3
1inch can presently be used to alter protocol configurations as well as a voting tool. The new cumulative Merkle Drop tool makes airdrops faster and more efficient by reducing transaction fees. This is one recent development that can propel the token's price to shoot up. Wherefore, the price might hit a maximum of $1.054 by the end of the quarter.
However, the network not standing true to its expectations could result in negative criticism, which will have a negative impact on the price projection of 1inch. In such a case, the altcoin might rail down to $0.806. Constrained by linear momentum, the regular price might land at $0.916. 
1inch Network Price Prediction For Q4
Strategic cooperation with corporations like ARCx, ICHI, Ren, Vesper, and Opium. Which provided people with new places to earn in DeFi, was also noteworthy. It is evident that 1inch offers optimistic utility for its users. Wherefore, the network could drive in a host of new collaborations and adoptions. In such a scenario, the price might go moonish to $1.304.
Conversely, factors like a financial crisis or regulatory clampdowns might knock the price down to $0.954. Successively, considering the bullish and bearish targets the average price might settle at $1.113. 
1INCH Price Forecast For 2023
Since the cryptocurrency is nearing the end of its swaying channel and could proceed to soar to greater heights. Adhering to this, the price might shoot up to a maximum of $2.148. However, if the bears dominate the year, the price might tumble to $1.165. That being said, the regular price might occur at $1.578. 
1inch Network Price Forecast For 2024
The stout fundamentals of the project might attract the interests of institutions, whalestats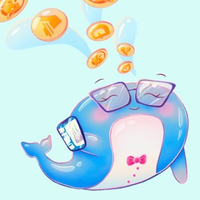 whalestats On-Chain
, and a wider audience. With further supplements from growing adoptions and alliances, the price might propel to a maximum of $3.244. On the contrary, the price of 1inch might sink to $1.760. Successively, the lack of fulfilling events could restrict the average price to $2.355. 
1INCH Price Prediction For 2025
As the fame of decentralized cryptocurrency exchange grows, so will the prominence of DEX aggregators. Furthermore, 1inch network
1inch network Crypto / Blockchain Solution
has the edge over its rivals, as it selects the best price and allocates orders over different exchanges. Attempting to solve the liquidity crisis while optimizing trading. As the DEX evolves, tokens like 1inch will benefit from the flow.
On a positive note, the price of 1inch might shoot up to a maximum of $4.932 by the end of 2025. In contrast, a failing stance and stiffer competition might result in a downswing to $2.615. Considering the bullish and bearish targets, the average price might settle at $3.478.
| | | | |
| --- | --- | --- | --- |
| Year | Potential Low | Average Price | Potential High |
| 2023 | $1.165 | $1.578 | $2.148 |
| 2024 | $1.760 | $2.355 | $3.244 |
| 2025 | $2.615 | $3.478 | $4.932 |
What Does The Market Say?
Priceprediction.net
According to Priceprediction.net's in-depth technical review of 1inch, the value of the asset is supposed to surpass a minimum of $0.97 in 2022. With an average trading price of $1.00, the price could reach a peak of $1.07.
Digital Coin Price
As per the 1inch Network price prediction by Digital Coin Price. The altcoin's price could propel to a maximum of $1.21 by the end of 2022. Whilst a reversal in trends could curb the price to $1.07. A balance in trade activities could land the price at $1.14. The firm also hosts the forecast for the long term. Accordingly, the altcoin is anticipated to surge to a maximum of $1.82 by the end of 2025. 
Trading Beasts
Trading Beasts hosts the 1INCH price prediction for both the short and long term. The firm anticipates the altcoin to surge to a maximum of $1.333 by the end of 2022. The minimum and average targets for the year are set at $0.907 and $1.067. Successively, 1INCH is foreseen to surge as high as $2.284 by the end of 2025.
Click here to read our price prediction of UMA!
What Is 1INCH?
Mainly, 1INCH is the DEX 1inch Network's utility token. Investors can buy tokens or coins for DAOs (Decentralised Autonomous Organizations) built upon blockchain.com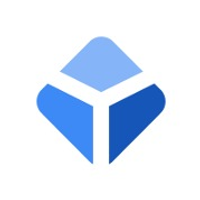 blockchain.com Crypto trading and Information
technology, similar to purchasing shares of a company. 1INCH was launched in 2020 and has seen substantial growth ever since.
Besides that, it is a decentralized exchange (DEX) aggregator that allows users to search for the best deals. By identifying the much more efficient swapping corridors throughout all major DEXs. The coins are also allocated through liquidity mining initiatives. In which a liquidity provider obtains 1INCH in with an added up service charge. According to some reports, as of June 2021, 1inch asserts to hold over 50 distinct liquidity references.
These coins can be staked, locked into the protocol, and then employed to render protocol changes. Upon that 1inch Network, 1INCH provides various services like governance, tokenomics, and other utility token functions. This virtual currency is already listed for trading on many exchanges. However, despite a breakthrough performance in 2021, 1INCH has steadily depreciated since the start of 2022.
Fundamental Analysis
Sergej Kunz and anton bukov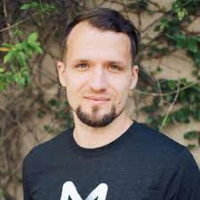 anton bukov co-founder at 1inch network Anton Bukov is the prime supporter and co-founder of 1inch organizations, a distributed network of decentralized conventions that empower the quickest, most Lucrative, and safeguarded tasks in major blockchain biological systems. His CS education was truly wide. He developed TCP/OP OS Stock equivalent for network MITM implementation, his C style language, compiler, rich formula editor, and some noiseless coding algorithm. And a lot more other applications for educational purposes. Currently, he is working on a fully decentralized version of the mutual light-client bridge between Near and Ethereum inspired by the Khyber Waterloo bridge. He has worked in various positions such as Senior Smart Contract engineer at NEAR protocols, chief blockchain Engineer, Consensus Researcher at Multi token, worked as a Blockchain developer, Consensus Research at Bitclave, Senior IOS developer at machine learning works, Senior Mac UI Developer at Acronis and Senior IOS Developer at Actor Messaging. In 2022 1inch organization hit 1.6 million complete clients, 11.7 million exchanges, and five upheld networks, including Ethereum, Binance Smart Chain, Polygon, Optimistic Ethereum, and Arbitron. $120 billion in all-out exchanging volume was recorded on the Ethereum Network, setting 1inch Network among the main 10 decentralized trades concerning volume. In 2022, Cointelegraph anticipates that Anton should zero in on developing Defi crypto resources and venture into Web3 devices, for example, GameFi, NFTs, play-to-procure, and the metaverse beginning with the Defi Racer game. To additionally extend its presence in Defi, the organization has sent off the 1inch Aggregation Protocol and the 1inch Limit Order Protocol on Avalanche and Gnosis Chain, previously known as the xDai Chain. EntrepreneurDeveloper/Programmer
founded 1inch throughout the ETH New York hackathon in 2019. Being fully programmable and operating as a decentralized finance aggregation service provider. 1Inch Exchange is a whole concept and foundational emphasis of this virtual currency.
This empowers the user to utilize 1inch for any market transactions, including finance applications and services. Executing tasks under particular aspects ensures usefulness, safety, and functionality. Enterprise 1inch furthermore includes a set of rules and technical requirements aimed at speeding up the implementation of decentralized finance via blockchains.
1inch has solid fundamentals, and hence it can prove to be a valuable investment in the long term. Swapping 1inch tokens creates a bond, a blockchain-to-Ethereum connection, and users who use polygon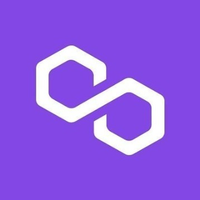 polygon Crypto / Blockchain SolutionScaling Solution
to reach 1inch gain considerably. This swap system of wallets also helps store their holdings premised on trading volume.
CoinPedia's 1INCH Price Prediction
As per the formulated price prediction of Coinpedia. The price of 1inch might chug up to a maximum of $1.3 by the end of 2022. Whilst a reversal in trend could slash the price to $1. An equilibrium in buy and sell orders could land the price at regular levels of $1.12.
Historical Price Analysis
2020
The worth of 1inch has fluctuated over time, given the overall market sentiment ever since its initial listing in August 2020. 
The 1inch token plunged to create an all-time low of $ $0.767785 back in December 2020. 
2021
On January 9th, demand exceeded supply during the following liquidity mining and delivery program.
On 5th February, the Defi endeavours token 1inch soared again, reaching an all-time high of $6.31.
Fluctuations in the price led to a value of $3.31 by mid-March. Furthermore, the price dropped to $2.33 in June.
1INCH managed to rise to $3.72 in September and hovered around a similar price margin until it rose to $5.62 in October.
The price fell continuously to reach $2.64 on 6th December. 1inch closed the year with a value of $2.47.
To read our price forecast of Holochain (HOLO) click here!
FAQs
Q: Is 1inch a good investment?
A: Yes, considering the potential of the digital asset and its underlying protocol, it could be profitable in the long term. 
Q: Is 1inch a scam or legit? 
A: 1inch is led by a strong team and community and is unquestionably a secure and legitimate token.
Q: Where Can I buy 1INCH?

A: 1INCH is available on a number of really well-known exchanges, which include Binance, Uniswap, and many others.
Q: How high will the 1INCH price surge by the end of 2022?

A: The price of 1inch might surge as high as  $1.304 by the end of 2022.
Q: What can the maximum trading value of 1inch be by the end of 2025?
A: The trading value of 1inch might hit a maximum of  $4.932 by the end of 2025. 
Was this writing helpful?
No
Yes