Price Analysis
XRP price plummets by 25%! When will the Bulls Spring Into Action?
The XRP prices have dropped by 25%. The price fluctuations resulted in the formation of a symmetrical triangle

The XRP prices may continue to profit in the upcoming days as the legal battle with SEC might finally see its end

XRP is expected to spike by 6.67% in a week and 47.51% in a month.
In 2020, the SEC filed a lawsuit against ripple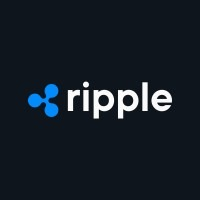 ripple m***[email protected] Crypto / Blockchain SolutionPayment solution
Labs for failing to register XRP as security, soliciting money, and failing to give investors enough information. Both the SEC and Ripple filed documents requesting a summary judgment in the dispute last month in the US district court for the southern district of New York. This suggests that the XRP coin will continue to thrive as it moves closer to a favorable decision in a legal dispute that may soon end.
XRP has experienced a whopping 60% of lucrative days over the previous 30 days, and historical data indicates that buying XRP is currently profitable. By the end of the upcoming week, the XRP forecast projects that prices will increase by 6.67%, reaching $0.531950 on October 11, 2022. Over the following month, one can expect a price increase of 47.51% in the asset.
Before experiencing a price increase a few weeks ago, the bulls and the bears had been controlling the XRP prices equally. After a significant increase, the prices abruptly plunged by 25% and then fluctuated. The rise and fall in XRP prices, followed by price swings, led to the construction of a symmetric triangle, which portends either a bullish or bearish future.
According to the 4-hour time frame, the XRP price increased by 42% two weeks ago, but due to the bearish dominance, it rapidly dropped at the lower trend line of the symmetric triangle. As the prices fluctuated, the bulls quickly started a rally that propelled them to the upper trend line of the triangle at $0.5109.
Sadly, the bears had the upper hand and aggressively drove prices down to the lower trend line, causing them to consolidate within the triangle for about a week. The bulls' attempt at a rally resulted in the prices surpassing the upper trend line of the triangle and reaching the current level of $0.4999.
For a few days, the XRP prices that are trading above both the 50-day and 200-day moving averages indicate a BUY. The XRP market is in a neutral state, as evidenced by the current RSI value of $61.26.
A bullish scenario is anticipated based on the current price direction, which predicts that the XRP prices will soar to new highs at $0.5590 and rise over this level soon enough.
Was this writing helpful?
No
Yes