Price Analysis
Solana Price May Crash Heavily Close to $25, Here's Why!
The Solana price has dropped significantly in the past couple of months restricting the price to below $50

The recent price action in recent times has induced a notable upside trajectory which appears a bull trap as the technicals do not appear in the favour of the token
Solana's price rose to fame during the H2, 2021 to reach a peak beyond $250, however, the recent price action since the beginning of the year turns extremely bearish. While the possibility of a rebound from the lows just below $50 emerges, the possibility of a steep downtrend hoovers the SOL price rally.
The price has formed constant peaks at the top, forming a dubbed 'Head&Shoulder' pattern with common support levels called the neckline. Hence, a notable drop is expected to accomplish the second shoulder which could drag the price below $30 to retest the neckline.
Whether the drop is a fake breakdown or a bull trap that may dominate the bears for long?
The SOL price amid the recent bearish set-up manifests risky markets driven by the federal reserve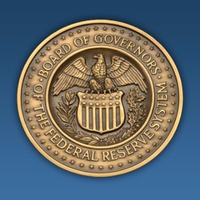 federal reserve Multinational Investment Bank



Followers : 0 View profile response to the rising inflation. The asset closed the weekly trade at an upswing of 10.5%. Moreover, the markets which reacted positively after the fresh release of the CPI rates also induced a significant bullish momentum. 
But the market analyst believes the ongoing price rallies are nothing but risky corners referring to the previous market movements. Therefore, a significant drop of more than 75% hovers above the asset which may nullify all the gains, gained in the past couple of days.
In the coming days, the SOL price could explore more options to drop towards the multi-year ascending trend support line. Further may decline heavily if breaks the trendline in the coming days.
Was this writing helpful?
No Yes