Price Analysis
Shiba INU Price to Explode Soon Could Settle Above These Levels in Coming Days!
Shiba INU, one of the most popular crypto assets is speculated to be at the foothill of a massive explosion. On the other hand, a decline in the trading volume flashes a bearish reversal, and some market experts believe, a recovery phase to begin very soon. As the popular Memcoin yielded 50% gains to holders this week, a notable rise is believed to be fast approaching.
While the top 1000 whales have been constantly accumulating Shiba INU, and now have become the largest non-ERC 20 token held by them. Moreover, in the past couple of weeks, large wallet investor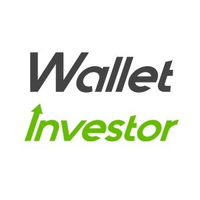 wallet investor Crypto trading and Information


Followers : 0 View profile on ETH Chain intensified their SHIB holdings by accumulating the asset at the dip. The whale's wallets currently hold $1.89 billion worth of SHIB which makes up more than 5% of their entire holdings.
Therefore, despite the current consolidation, SHIB price is expected to ignite a significant upswing soon.
On the other hand, the Shiba INU burning has intensified as more than 16 million SHIB have been burnt overnight. Therefore, raising the expectations of a Shiba INU price rally ahead, as a total of 410.37 trillion SHIB has already been burnt till now. However, the recent drop in the momentum that led to a drop in the price is believed to be stabilized soon, kick-starting the SHIB price rally in the coming days.
Presently, Shiba INU's price is hovering around $0.00001543 with a drop of 4.2% compared to the previous day's close. The market capitalization has also dropped significantly, while the trading volume has slashed by more than 33%.
Was this writing helpful?
No Yes