Price Analysis
Ripple's XRP Price Stuck Up in a Range, Will it Ever Cross $0.5 in 2022?
Ripple price remains unaffected by the recent market conditions as the price fails to surpass the crucial resistance at $0.4

Only a move above these levels may pave way for the the asset to rise close to $1 in the coming days
The reduced volatility in the Ripple's price is assumed to be due to the dropped interest among the traders, majorly because of extensive delay in the Ripple vs SEC case. Due to the shift of focus, it is unlikely that the price may even recover in the coming days. The US SEC is utilising all its resources to corner ripple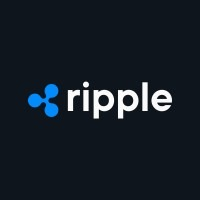 ripple m***[email protected] Crypto / Blockchain SolutionPayment solution




Followers : 0 View profile by divulging the documents.
The XRP price remains consolidated under $0.38 levels as it fails to surpass them for more than a fortnight. The previous attempt to rise high failed heavily similar to the previous one as the token is currently trading at around $0.376. If in case the bear strengthens, a drop to $0.35 may prevail that may continue until it reaches $0.32.
However, a minor downswing in the Bitcoin price may weaken the XRP price further.
As the price is consolidating between the $0.38 & $0.36 barriers, the volatility of the asset has been hampered heavily. Beyond the narrow consolidation, the price is consolidating within an ascending triangle. Therfore, after undergoing an extended accumulation until the apex, a notable breakout beyond $0.39 is possible to reach $0.4 levels.
Therefore, as long as the asset is swinging within these regions, no major price movements can be expected. On the contrary, a breakout or a breakdown from these levels may confirm the upcoming trend. A flip from the levels around the $0.38 barrier could further trigger a bullish move ahead that could uplift the price close to $0.45 regions.
Was this writing helpful?
No Yes