Price Analysis
Ripple (XRP) Price Poised to Form New Bottoms Before Making a Move Beyond $0.4
The XRP price recently pierced through one of the important support at 50-day MA levels, which may indicate the revival of a bearish trend

The asset is trading close to the crucial support zone displaying the possibility of plunging a little lower before propelling high
The XRP price in recent times has been trapping the bulls at a higher price constantly and gets rejected as it revisits these levels. A ray of hope was seen when the asset surged beyond the 50-day MA levels a week ago and ranged close to $0.38. However, the bears dragged the price lower in no time.
Therefore, the asset is now primed to test the lower support before making a large move toward the much-awaited resistance levels close to $0.4.
Currently, the Ripple price is swinging within a significant value area of $0.31 to $0.35 which can also be considered a strong base for the asset. A pullback may be fast approaching that may drag the price forming a lower low.
The asset is expected to form new lows after the pullback where the whales may get activated and collect enough liquidity for longs. After the whales enter, the volume growth confirmation of the heavy whale purchases may validate the upcoming upswing. This may be when the XRP price may regain the lost levels and a bullish BTC may uplift the price firmly.
Moreover, the combination of volume growth and the trendline breakout is the most profitable strategy. On the other hand, the need to relist XRP is also making huge noise as the ripple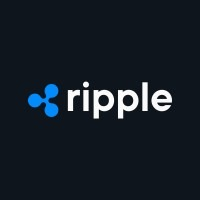 ripple m***[email protected] Crypto / Blockchain SolutionPayment solution




Followers : 0 View profile is appearing to be strong enough in Ripple vs SEC case.
Hence a positive movement may be expected in the coming days as the market sentiments coil up pretty well.
Was this writing helpful?
No Yes